Tour Details
Tour Description
Please Note: The pedestal and crown of the Statue of Liberty are currently closed to visitors.

Icons of American liberty and freedom, the Statue of Liberty and Ellis Island have long been a mainstay of the New York skyline and its history. Stretching back to the Dutch colonial settlement in the early seventeenth century, Ellis Island became a place known for both heartache and joy, processing over 12 million immigrants to the United States from 1892 to 1954, with Liberty Island standing as a beacon of hope for many of these immigrants. On this Statue of Liberty Tour visiting Ellis Island and Battery Park in the company of an art historian or preservationist, we'll visit both islands to understand how the American ideal of freedom has changed over the years, and how immigration and cultural exchange have profoundly impacted the entire country.
Statue of Liberty Tour
Beginning in Battery Park, we'll visit Castle Clinton, the first immigration processing station, in use from 1855 to 1890. Initially built to protect New York during the War of 1812, the fort was never actually used for this purpose, was re-named Castle Garden, and was subsequently converted turned into a theater. After the station was moved to Ellis Island in 1892, Castle Garden became the New York City Aquarium, in use until 1941, and later named a national monument. We'll consider the Castle's physical location on Manhattan as an immigration processing center, compared to Ellis Island, which is removed from the mainland.
The Statue of Liberty
We'll jump on the ferry and make our next stop at Liberty Island, home to the Statue of Liberty. Liberty Island, however, has a longer history, from its stint as a smallpox quarantine station, to the years when it was known as "Love Island", to the construction of Fort Wood, the star shaped structure that still stands today. We'll then move on to the statue herself: designed by Frenchman Gustave Eiffel and gifted to the US in 1886, the neoclassical statue has long been an icon of American freedom and liberty, standing guard at the entry to New York Harbor. We'll consider the relationship between France and the United States at the time, and put into context the notions of liberty and freedom that were heavily associated with the United States internationally. We'll hear about the Statue's conception and construction, and the international efforts that went into funding the project. We'll also hear about some of the surprising responses to the Statue's unveiling, including a maritime protest from a group of suffragettes.
Onto Ellis Island
Together we'll board the ferry and ride to Ellis Island. Situated just behind Liberty Island and the Statue of Liberty, Ellis Island represented a gateway to America and a promise of a better life for many immigrants. With the Manhattan skyline in the background, we'll learn the long history of the island, named after colonial merchant Samuel Ellis and acquired by the state of New York in 1785. Visiting the beaux-arts building and museum, we'll consider the egalitarian ideals embodied in the design of the extravagant public buildings, and with that context, learn about the often difficult process that immigrants encountered upon their arrival. We'll also consider the role of the hospitals on Ellis Island and their impact on the history of public health and sanitation in the United States. We'll also have an opportunity to research our family histories, and see if our ancestry can be traced to someone who came through Ellis Island, like roughly 40% of US citizens.
Take Aways
As we depart Ellis Island and head back to Manhattan, we will have learned the process through which many of America's many early immigrants came to this country. We will have an idea of how the democratic ideals expressed in the US Constitution were received and understood in a historical context, and we'll know a bit more about the history of the New York Harbor itself.
FAQ
Are there restrictions on what I can bring?
The Statue of Liberty does not allow selfie sticks, large bags, large bottles of water, tripods, and other large objects.


Is there a security check?
There is an airport-style security screening involving metal detectors, long lines and occasional questioning as a part of access to the Statue of Liberty. Clients with mobility issues may be eligible for an expedited security process.


Is the Statue of Liberty wheelchair-accessible?
Yes, the main pedestal area and museum are accessible to visitors with limited mobility.
Where You'll Start
Tour Experts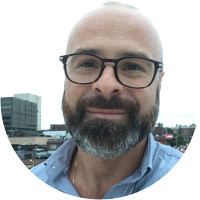 As an undergraduate student at St. Joesph's College, Ryan was able to obtain his bachelors degree in education, while minoring in history. It was during this time that his passion for history, specifically New York City history began to fully develop. Upon graduating, Ryan began working as a New York City public school teacher and completing his masters degree in history at Queens College. As a graduate student, Ryan was able to merge his passion for music with New York City history with the completion of his masters thesis, which analyzed Punk Rock and the social factors that led to its creation and development in New York City. Ryan continues to work as a social studies teacher in New York City and enjoys experiencing all things the world has to offer through travel, culture, and shared experiences with new people.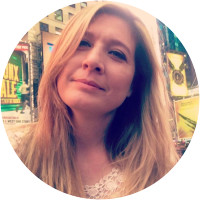 Rachel McKinney is a New York-based theater/film artist who shares stories that bring light to humanity. She had a multicultural upbringing, being raised in Chile, Mexico, and Arizona, however is she is a New Yorker through and through. She is passionate about making the world a better place through the use of whatever ability she has, whether it be through writing, teaching, acting, or producing, with focus on new works development and tackling social justice issues. For years she conducted extensive historical research and tours daily at the Statue of Liberty and Ellis Island, and is in development on multiple projects based on these experiences. Rachel holds her undergraduate degree from Arizona State University. www.RachelMcKinney.com
Reviews can only be left by Context customers after they have completed a tour. For more information about our reviews, please see our FAQ.
Rachel was an excellent and knowledgeable guide and really brought her stories to life with her enthusiasm and relaxed manner. It was an absolute pleasure to experience this day trip with Rachel and I would highly recommend this interesting and insightful tour.
Oct. 24, 2019
Comprehensive, engaging and memorable tour and guide!
Oct. 23, 2019
Hands down Context has the best tours and guides. Can't say enough about Mandy. We feel extremely lucky we spent the day with her. Highly highly recommend.
Oct. 20, 2019