Tour Details
Tour Description
In 1883, the Impressionist painter Claude Monet sought tranquility and nature in Giverny, a sleepy village in Normandy. Over the next 43 years until his death, Monet's artistic development flourished alongside the gardens he cultivated with immense care. In this four-hour Giverny tour, a day trip from Paris, we'll join an art historian for a unique opportunity to discover the connection between the artist's work and his magnificent home and gardens, learning more about the life of the iconic painter in the process.


Note: The Monet Foundation is open April-October.
Giverny Tour
Monet's career was intimately entwined with the course of the Seine River. Growing up in Le Havre where the river meets the English Channel, Monet then settled at various locations upstream, including Argenteuil and Paris, before finally settling in Giverny. By this time he was beginning to make a name for himself after many years of arduous struggle. Soon the peaceful village was overrun with young artists hoping to meet Monet, or at least to be inspired by the same captivating landscape. It is this history that we will discuss on the short train ride from Paris to Giverny. Once we've arrived, we will open our walk with a visit to Monet's house and gardens, which have been lovingly restored.
Natural Inspiration
Inside, we will wander through Monet's blue-tiled kitchen, bright yellow dining room, and see his vast collection of Japonisme prints throughout. Looking at the artist's personal effects, we will gain a sense of the atmosphere and rhythm of his daily life. Exiting to his extensive gardens, we will explore this important source of inspiration. A careful gardener, Monet tended to his flowers daily. Paying special attention to his lush water garden—complete with an artfully landscaped combination of bamboo, weeping willows, Gingko trees, waterlilies, and a Japanese-style arched bridge—we will see the continuation of his appreciation for the Japonisme aesthetic. Fans of Monet's paintings and garden-lovers alike will be inspired by the changing dominant colors of Monet's gardens from month to month: blue and rose in April, lilac and white in May, rose and mauve in June, rose and red at the beginning of July. Taking in the melange of colors and the air of Monet's carefully constructed creative sphere, we will draw connections between Giverny and his work.


"My first time at Giverny, and what an experience! With all those incredible flowers, our guide's dynamic lecture, and Monet's pond, I couldn't ask for more. This one of the best tours we've had in our travels."
Take Aways
A visit to Giverny offers an insight into this fruitful period of Monet's life when he was able to fully realize his aesthetic ambitions. Splitting his days between painting and caring for his elaborate gardens, Monet's artistic oeuvres and his home at Giverny are intricately intertwined. Although there are no actual canvases in on-site, it can be said that the construction, layout and nurture of his gardens was as much a part of the artist's work as his paintings.


Following the visit, you will have the option either stay on in Giverny independently to visit the Musée des Impressionismes and enjoy lunch in town, or return directly to Paris with your guide. Visitors with an strong interest in Monet might also be interested in our
Monet in Paris Tour
and our
Musée d'Orsay Tour
.
Customize this Tour
Whether you already have something in mind or would like to craft something entirely new, our dedicated planning specialists are on hand to help you develop a tour that will be just right for you. Context planners, all travelers in their own right and experts in their dedicated territory, will partner with you to create an itinerary suited exactly to your needs and schedule.


FAQ
Where does it start? Where does it end? You will meet your guide in Paris and travel with him or her by train to Giverny. Your confirmation email will have the exact meeting point. The tour ends in Giverny. The guide usually takes the train back to Paris after the tour. Your train ticket is an open ticket, and you're welcome to stay in Giverny and return to Paris at your leisure.


Is the start time flexible? For group tours, no. For private tours, the time can be slightly adjusted. The train to Giverny is at 8:20 or 10:20. Private tours can also opt for car service instead of the train; contact us for a quote.


Is this tour walking intensive, and/or wheelchair accessible? This excursion is walking-intensive, includes public transport, and the Monet Foundation is only partially accessible to wheelchair users. Please contact us with any questions; we will be happy to advise if this tour will be appropriate for you, and can also design a private, customized tour for visitors with mobility concerns.


Are there tickets? We will purchase train and entry tickets for you and your guide will have them on hand. There is also a short bus from the Giverny train station to Monet's Gardens. Clients are responsible for the bus fee (approx. 10 euros), which must be paid in cash.
Where You'll Start
Tour Experts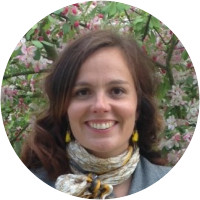 Marie
After traveling around Australia and America, Marie decided upon return to her home country of France that she wanted to share the richness of French history and culture with others. She now has a degree in cultural heritage from ESTHUA in Angers, France and has also received her French National guiding license. Marie perfected her guiding skills in the Loire Valley of France, specializing in the cultural history of the Châteaux at Blois, Amboise, and Cheverny. She later worked in Normandy, leading walks of the WWII landing beaches and the UNESCO world heritage site of Mont St. Michel. Marie has recently relocated to the city of light and looks forward to sharing her enthusiasm and passion for the "open history book" that is Paris with travelers.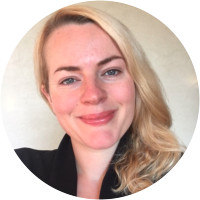 Sunday
Sunday holds a BA in Creative Arts as well as an MA in Art Curatorship from the University of Melbourne, Australia, and is a specialist in Modern and Contemporary art. As a third-generation artist and overall lover of anything 'art', Sunday was propelled to uproot in search of the abundance of cultural history that Paris provides. Sunday has worked as an assistant curator in Australia, as well as at several reputable commercial art galleries. At present, she works as a private art advisor to international art collectors.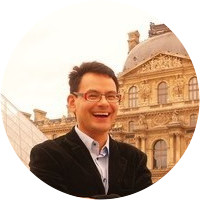 Adonay
Dony holds an MA in Communication and Culture from the University of Sao Paulo, Brazil and a Ph.D in Art History from the University of Granada, Spain. He has lived and traveled extensively throughout Greece and the UK, where he researched Ancient Greek and Roman Art, delving deeply into Aesthetics. He has taught at the University of Faesa, in Brazil. There and in Spain he has enjoyed working as a media journalist, as well as for the radio. He is now based between Rome and Paris and leads Context walks in both cities.
Reviews can only be left by Context customers after they have completed a tour. For more information about our reviews, please see our FAQ.
Marie was excellent! She's a lovely person and a fabulous guide.
Aug. 11, 2019
You have always had the most personalised service, very knowledgeable and respectful individuals.
Jul. 7, 2019
Excellent guide! Marie was knowledgeable, friendly, and related well to our whole group.
Jun. 27, 2019