Tour Details
Tour Description
On this three-hour tour, we'll explore how the face of Paris was completely changed by 19th-century city prefect Baron Haussmann and explain why the city looks the way it does. Guided by an expert in architecture, we'll discuss the urban planning revolution Haussmann engineered by restructuring entire neighborhoods and creating many wide avenues in place of narrow, twisting streets.
Disclaimer: The Opéra Garnier is currently undergoing exterior renovations and a large part of the façade is covered with scaffolding. This tour does not visit the interior of the opera.
We'll begin our discussion at the Palais-Royal, which was constructed in 1781 by Louis-Phillipe d'Orléans, Duc de Chartres, as the city's first purpose-built shopping and leisure complex. Today a charming oasis of calm, Palais-Royal caused quite the kerfuffle when it opened, revolutionizing shopping in a city whose narrow, congested, medieval streets were a danger to any pedestrian foolish enough to set foot in them. Palais-Royal was also the site of the city's first covered passage, or shopping arcade, which we'll discuss as we wander through some those still in existence.
From here, we'll enter modern Paris, stepping out onto one of the wide, straight-as-an-arrow Grands Boulevards created during the Second Empire by Napoleon III and Haussmann. We'll discuss how
Haussmann's boulevards
were modeled on those created by Louis XIV in the 17th century, and how the rise of the bourgeoisie in the 19th century led to Napoleon III's radical rebuilding of Paris. Moving on, we'll find ourselves in front of what is perhaps the most iconic example of Second Empire urbanism, the Opéra Garnier. Completed in 1875, the Opéra is the jewel in the crown of Parisian Beaux Arts architecture. We will explore the exterior of the building in detail, placing it in the context of the architectural movements of the day. Depending on time and interest, we may also visit one of the late 19th-century department stores, Printemps or Galeries Lafayette, or even the Société Generale bank building to explore art-nouveau glass domes.

FAQ
Is this seminar walking-intensive, and/or wheelchair accessible?
We do cover extensive territory on this seminar. Please contact us with any questions or concerns.

Will we visit the interior of the Opera Garnier on this walk?
We will not visit the interior of the Opera, though we will certainly spend concerted time outside discussing the importance of the site.

Where do we meet? Where does it end?
The walk begins near the Palais Royal in the first arrondissement. Your confirmation email will have the exact meeting point details along with a map. The walk typically ends near the Opéra Garnier, Grands Boulevards, or Saint Lazare.

What if it's raining?
Tours operate rain or shine, but in the case of inclement weather, your guide will modify the tour so more time is spent indoors. It never hurts to have an umbrella on hand.
Where You'll Start
Tour Experts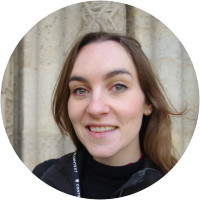 Georgia is a British art historian who has been living in Paris since 2017. She is a doctoral candidate in the history of art, and has worked as a visiting lecturer on anglophone art history programmes. She has worked for a number of art galleries and museums, is a published art historical writer, and has presented at a number of academic conferences. She has always been fascinated by the social and cultural context of history, and is passionate about sharing this with clients.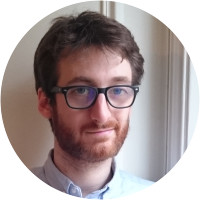 Born in Chicago, Sean moved to France with his family when he was 6 years old. He was raised in Senlis, a beautiful medieval town that nurtured his passion for history, about an hour north of Paris. After high school, he came to Paris to study film and worked for a long time on movie sets, as an assistant director. But in late 2016, he decided to change careers, retook his studies and eventually became a full time licensed tour guide in Paris. Sean feels at home in the city of lights, with such a wonderful access to culture, art, and history. He specializes in different periods of Parisian history from gallo-roman antiquity, gothic-medieval times, the eventful French Revolution period to the dark days of the occupation during WW2. He also thoroughly enjoys working in the wonderful museums and monuments of Paris, like the Louvre, the Orsay, the Invalides and the Opera House. If he had to choose a favorite place to work in, it would be the Sainte-Chapelle, as Sean never gets tired of the amazing 13th century stain glass windows.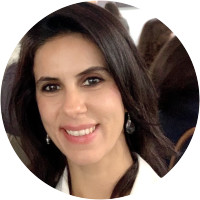 Asli is a researcher and lecturer in cultural heritage studies with a passion for cities with rich histories and cultural diversity. She graudated with an M.A. in Archaeology and Art History from the Koç University in Istanbul. In 2015, she received a Ph.D. in Architecture in from the Politecnico di Milano. Two years later, she moved to Paris for a postdoctoral position in the history and politics of heritage at École des Hautes Études en Sciences Sociales. Asli has several years of guiding experience in cultural tourism and enjoys sharing her passion for history and archaeology.
Reviews can only be left by Context customers after they have completed a tour. For more information about our reviews, please see our FAQ.
Camille was excellent. Fantastic perspective of the architectural styles of the day. Definitely a unique and different Paris tour from others. Highly recommend.
Jan. 4, 2023
Fascinating tour. Thibaud is knowledgeable + entertaining and we learned a lot about Haussmann's impact on Paris.
Dec. 9, 2022
As we walked by the old walls of Paris, down the center of the Tuileries and in the elegant Palais Royal gardens Marie pointed out the extraordinary effect and beautiful results of Haussmann's work on the city. Galleries and passages, narrow streets and wide boulevards - we'll see all differently now. A history lesson, a lovely walk, enlightening stories, and a brilliant guide. Can't imagine any trip to Paris without the pleasure of at least one Context tour. Thanks.
Nov. 17, 2022