Tour Details
Tour Description
Our three-hour Musée d'Orsay tour examines the rich 19th- and early 20th-century collections of this world-class museum. In the company of an art historian, we'll dive into one of the best collections of Impressionist art in Paris and learn about the major art movements of the period—the Barbizon school, Realism, and Impressionism—as well as their most celebrated players, including Monet, Degas, and Courbet.
Sites Visited
Includes
3 hours with an expert art historian
Skip-the-line / priority access tickets
Itinerary Details
We'll begin the tour by first considering the museum's unique structure. First constructed by architect Victor Laloux as a rail station, the site was preserved as a historical building before opening as a museum in 1986. Next, we will dive into the art, concentrating primarily on painting. Following a roughly chronological trajectory, we'll begin on the ground floor with the works of the Barbizon school and Corot. Emphasizing nature and atmosphere, these artists made a break from the expectations of previous schools and were freed from focusing on antiquity and classicism. From here, we'll move on to the works of Realist artists like Courbet and Manet, where we'll examine the new techniques and ideas that they introduced and how it inspired the future Impressionists.

Continuing on, we'll discuss the spread of Impressionism and its radical departure from traditional schools of painting while examining the works of Monet, Renoir, Degas, and Pissarro. After, we'll look at the influence Impressionism had on subsequent artists, such as Cézanne and Van Gogh, and how it gradually morphed into several different movements such as Neo-impressionism, Fauvism, Pointillism, and Cubism. To finish, we will look at these movements and the artists they produced, including Matisse, Braque, and Gauguin. By the end of our time together we'll have a robust understanding of these major art movements and how they contributed to the formation of modern art.


FAQ
There are 7 in my group but your website won't allow me to include more than 6 participants. Can't you make an exception?
No, unfortunately, due to venue reservation restrictions, we cannot accommodate groups larger than 6 people. If your group is larger, we recommend you split into multiple groups.
When is the best time to visit Musée d'Orsay?
The Musée d'Orsay is very busy and not as spacious as the Louvre. We highly recommend visiting the museum when it is open late on Thursday evenings.
Is the Musée d'Orsay wheelchair accessible?
The Musée d'Orsay is wheelchair accessible, and offers wheelchair rental. There are elevators throughout the museum and you can print a wheelchair accessibility guide from the site. We are happy to discuss possible adjustments to the tour for visitors with mobility concerns.
Where You'll Start
Tour Experts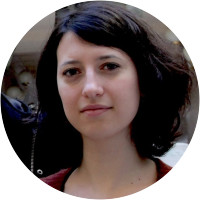 The daughter of a sculptor, Marie has been surrounded by art ever since she was born. A native Parisienne, she holds an undergraduate degree in history and art history, with a specialty in iconography and French and Flemish paintings from the 16th to the 18th centuries. She also holds a Master's degree in museology from the Ecole du Louvre and one in Art History from the Sorbonne. She currently works for the French National Art History Institute on special cultural events. Since she loves literature, ballet, theatre, opera, jazz clubs, and classical concerts—she has been playing the piano since she was 9—Paris and its artistic life are a perfect fit.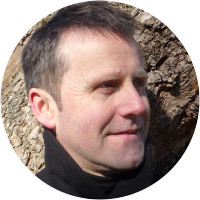 James King is a painter, sculptor and printmaker living in France since graduating from the University of Oxford in 1987. In 2011, after twenty-five years in Paris, he moved with his French wife and three young children to the Vexin region, west of the capital, not far from the village of Giverny, where he frequently leads walks for Context through the house and gardens of the impressionist painter Claude Monet. James also leads tours of the Louvre and Orsay museums, where he enjoys sharing with adults and children alike his intimate experience of painting and sculpture. In addition to art-focused seminars in Paris, he leads a number of hands-on painting and drawing workshops for Context in Giverny, Auvers sur Oise (the last home of Van Gogh), and other places.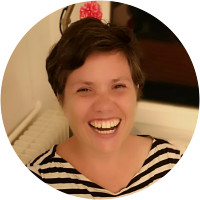 A native Parisian, Laure-Caroline completed her Ph.D. at the Sorbonne, with a focus on Paul Cezanne and other impressionists. She has published many books on these subjects: Lire la peinture de Cezanne (Larousse 2006), Les oeuvres clés de l'Impressionnisme (Larousse 2007), and l'Art Abstrait (Larousse, 2010), Paul Gauguin (Larousse, 2018) and Toulouse-Lautrec( Larousse 2019) in addition to contributing to various French publications on art history. She had taught art history at the Sorbonne University and is currently senior lecturer for French and American universities study abroad programs, such as Sciences Po, and NYU Paris. Laure-caroline is extremely passionate about art and art history and tries to convey this passion to the people she teaches.
Reviews can only be left by Context customers after they have completed a tour. For more information about our reviews, please see our FAQ.
Excellent tour. Fantastic learning experience that made the museum tour so much more valuable. Highest recommendations. Lorraine was terrific.
Jan. 3, 2023
Pablo was the perfect guide. He was extremely knowledgeable and had a genuine enthusiasm that was immediately infectious. We learned so much, and stayed longer after the tour, still benefiting from what we learned for the rest of the visit.
Dec. 15, 2022
Isabelle was a wonderful guide for our Musee d'Orsay tour last month. She was extremely knowledgeable, and each stop on our tour of the museum built on the stop before, to the point where we ended the day far more educated on the impact of Impressionism than we were when we started. Isabelle was also very attuned to our mobility issues and she went out of her way to insure we could use elevators as much as possible. This tour and this guide were worth every penny. Thank you!
Nov. 27, 2022
See the d'Orsay with Context
Get to know one of the art historians leading this tour