Tour Details
Tour Description
Where can I find the best croissant in my neighborhood? How do I navigate the métro? Can I go shopping on a Sunday? As accessible as international travel has become, it can still be daunting to arrive in an unfamiliar city with unanswered questions. Our personalized Welcome to Paris orientation tour, guided by a Context scholar, is an ideal option for first-time visitors seeking an introduction to and advice on highlights and places to visit in Paris. Designed to answer practical questions about living and staying in the City of Light, this 2-hour experience with a local will help you navigate public transportation, understand local customs, and acquire a few French phrases to help you along the way.
Bienvenue à Paris (Welcome to Paris)
We'll begin our experience in your hotel lobby or apartment where our guide, a resident of and expert on Paris, will explain the layout of the city and the area where you are staying. Looking at a map, we'll pinpoint your closest transportation options, from the métro to the bus system. We'll then offer tips on local customs, a basic language lesson, suggestions for dining, shopping, insider events, and concerts, before opening the floor to any specific questions. If you have additional walks booked with us (like our Crash Course
Louvre Tour
—our most popular tour in Paris), we will examine your itinerary together and go over any last-minute questions.
We will then head outside for a stroll, allowing for a discussion of your area's history and an opportunity to absorb the neighborhood ambiance under the guidance of a seasoned local. We'll stop occasionally to talk about historic buildings and monuments, or maybe to go over how the métro or Vélib bikes work. We'll point out the best markets, cafes, or the boulangerie where the best baguette in the area can be found (pssst: take our
Paris food tour
to go in depth on baguettes and other French delicacies). We'll leave you with maps, a head full of knowledge, and a better sense of how best to navigate this charming city. While our guide will provide a crash course on the basics, bringing your own questions and interests to the table can help us personalize the experience and help you get the most out of your visit to Paris.
"Our guide spent the right amount of time with us at our hotel learning what we already knew about Paris, our area, and what we wanted from this most recent trip. With her guidance, we used the metro and the bus system and loved it. She also recommended several smaller museums, which proved to be outstanding."
Booking Instructions
Please provide your hotel name or exact apartment address (any entrance codes, the floor, etc) in the Notes box during checkout so that we can arrange for our guide to meet you directly at your lodging. In order to help us prepare the experience, please also share your interests and any specific questions about Paris. This will enable us to fully personalize the experience to speak to your needs.
This experience is part of our Welcome To series, which aims to orient first-time visitors to Context cities by pairing them with local experts. You can read about Welcome To experiences in our other cities
here
.
FAQ
I would like the expert to answer some very specific questions I have about the city. Can I let you know in advance what those questions are? Please do let us know in advance if you have specific questions so that your expert can come prepared with answers to your questions.


I am interested in getting a historical orientation to the city. Is that what this tour will provide?
This tour focuses on the practical side of navigating a city like Paris and is based in the neighborhood where you're staying. If you'd like a historic overview, you may like our
orientation tours
.
Where You'll Start
Tour Experts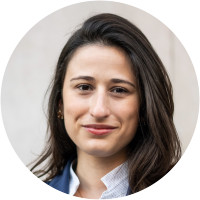 Lindsey is a journalist based in Paris. She is a regular contributor to the New York Times, Conde Nast Traveler, Afar Magazine, Food & Wine, Fortune Magazine, and other international titles, where she largely covers French culture and travel. Her first book "The New Paris: the People, Places & Ideas Fueling a Movement" was release to wide acclaim in 2017 and she is the host of the podcast "The New Paris". Her second book will be released by Abrams Books in spring 2020. She has lived in Paris with her husband since 2006.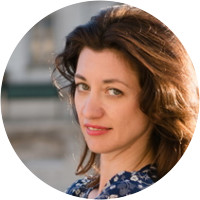 Kasia is a handbag designer and freelance writer from New York, now a local in Paris's North Marais for over seven years. Her passion for fashion and design has led her to create her own 'Made in Paris' label as well as to discover other emerging independent Parisian designers. In addition to writing her blog "Love in the City of Lights" Kasia writes on the topics of lifestyle, fashion and luxury for leading magazines and sites including Bonjour Paris, France Today Magazine, Eluxe Magazine and LUXOS. Kasia and her handbags continue to be featured around the world.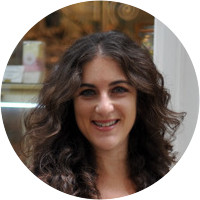 Sara has a Bachelor's degree in journalism from Syracuse University and comes to Paris from New York, where for nearly seven years she was an editor at the New York Post, covering lifestyle and entertainment. Following some time working in London, she decided to pursue freelance writing full time and now writes for the likes of the New York Times, the Wall Street Journal, the Washington Post, Hemispheres, Travel & Leisure and more. Since relocating to Paris two years ago, she's written about a Louis Vuitton exhibit at the Grand Palais, van Gogh's final home in Auvers-sur-Oise, hidden cocktail bars in Paris, the castles of the Loire Valley, and the hottest restaurants on both sides of the Seine. When not writing about the city (and beyond), she can be found exploring new destinations by bike or through yoga, which she makes a point of practicing in any new country she visits.
Reviews can only be left by Context customers after they have completed a tour. For more information about our reviews, please see our FAQ.
Thomas was an excellent guide. Great way to get oriented to Paris. Definitely worth it!
Sep. 10, 2018
Kasia provided us with a wealth of information on customs, places to see, food to try and restaurants to eat at. Very helpful and enjoyable to be with.
Sep. 7, 2018
Lily H was wonderful! She has great knowledge of and enthusiasm for Paris...which shows. We were surprised at the amount of info she brought to our meeting...along with useful tips about restaurants and markets specific to the area of our hotel. Thank you sending her our way. Lily is a true delight.
Apr. 30, 2018