Tour Details
Tour Description
On this two-hour tour we'll head deep under the streets of Paris to discover the mysterious Catacombs of Paris. Not intended as a burial site, in the company of a historian we'll learn why and how the bones of over six million people ended up in a labyrinth of tunnels in the south of Paris. Thanks to skip-the-line tickets, we'll bypass the long lines snaking from the entrance and also be able to visit some special access sites off limits to regular visitors.
Interested in a different Paris tour? Check out:
Paris French Revolution History Tour
or
Haussmann Architecture Tour
.
Sites Visited
Included
2 Hours with a PhD or MA level guide
Skip-the-Line Tickets and special VIP access to areas closed to the general public
Itinerary Details
Since opening in 1786 the Catacombs of Paris have fascinated Parisians and foreign visitors alike. Our expert-led tour aims to reveal why as well as provide you with insightful information on its creation and evolution. Skip-the-line tickets in hand, we'll start by traveling back almost 2,000 years to when digging first began in the area; as an open-pit quarry in the Gallo-Roman period. The mine expanded in the 1300s with the excavation of underground tunnels which supplied the limestone for many of Paris' most famous historic buildings. With this solid foundation, we'll descend the 131 steps to the 20-meter deep bone-filled tunnels.
By the mid 1700s Paris' cemeteries were overflowing and (rightfully grounded) concerns were mounting over the sanitation of these terrains bulging in mostly mass graves. We'll learn why local authorities decided to assemble the bones in one common place and why these quarry wells, then found outside of Paris' city limits, were selected as their new home. Carried out between 1785 and 1787, the "Paris Municipal Ossuary" was officially opened in April 1786, however, it wasn't until the early 1800s that the ossuary was restructured as a museum-like site, a project overseen by Héricart de Thury. We'll discuss his vision for the Catacombs, which ultimately inspired many illustrious visitors to tour the tunnels. Along our way, and by visiting some areas closed to the general public, we'll also delve into some of the mysteries and intrigues of the Catacombs, involving the likes of royals and revolutionaries.
By the end of the tour, you'll not only have visited one of the largest common graves in the world, you'll have gained insight into Paris history, city planning and historic personalities.
FAQ
I have reduced mobility; can I participate in this tour?
There are 131 steps to go down and 112 steps to climb up. The 1.5 kilometer circuit is one-way only. There's a risk of falling due to uneven and slippery floors. We walk for 2 hours on narrow passageways and under dim light. Due to the conditions mentioned the site is not wheelchair accessible.


Is it possible to do this tour in the morning?
The group reservations are limited and can only be secured for specific time slots, usually between 4 and 6pm. Unfortunately there are no group reservations available in the morning.

Where does the tour start and where does it end?
We start the tour at the main entrance of the Catacombs at 1, Avenue du Colonel Henri Rol-Tanguy and we exit at 21 bis, Avenue René-Coty. The circuit is one-way only.
Where You'll Start
Tour Experts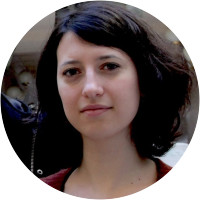 The daughter of a sculptor, Marie has been surrounded by art ever since she was born. A native Parisienne, she holds an undergraduate degree in history and art history, with a specialty in iconography and French and Flemish paintings from the 16th to the 18th centuries. She also holds a Master's degree in museology from the Ecole du Louvre and one in Art History from the Sorbonne. She currently works for the French National Art History Institute on special cultural events. Since she loves literature, ballet, theatre, opera, jazz clubs, and classical concerts—she has been playing the piano since she was 9—Paris and its artistic life are a perfect fit.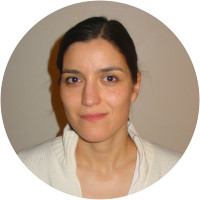 Iveta Slavkova is Assistant Professor at the American University of Paris (AUP). She was born in Sofia, Bulgaria to a family of French francophiles, and always dreamed of living in Paris where she came to study Art History in 1999. In 2006 she defended a PhD at the Sorbonne on the European avant-garde around World War I. Her first monograph "Réparer l'homme. La Crise de l'humanisme et l'Homme nouveau des avant-gardes" (Restoring Humanity. The Humanism Crisis and the New Man of the Avant-Garde) was published in 2020 (https://www.lespressesdureel.com/ouvrage.php?id=2218). Iveta has edited one volume and published a number of academic articles on topics related to art, politics and power, namely in the context of World War I and World War II (https://www.aup.edu/profile/islavkova). A passionate museum goer and city stroller, she likes discussing and interpreting well know facts and making discover the secrets charms of bigger and smaller Parisian museums and neighborhoods where she has guided many students and visitors.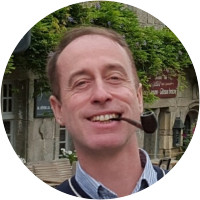 Even before getting his university degrees in Law and Business, Laurent was the youngest "guide-conférencier" to obtain his license in France at the age of 16. With an authentic passion for art and history, he had a previous career in international business and marketing before focusing entirely on his job as guide. An art collector himself, particularly fond of painting, he attended open courses at the Ecole du Louvre and graduated from IESA art school. His purpose, thanks to a very participative approach, is to make you see and understand art rather than just learn about it.