Tour Details
Tour Description
In this two-and-a-half-hour Paris food tour led by a local chef or food writer, we will stroll the charming streets of Saint-Germain-des-Prés and the Left Bank, exploring the culinary culture of Paris. Our guide will introduce the basics of French cuisine and take us to meet the owners of tiny food shops, taste artisanal products, and enliven our senses to the amazing culinary traditions for which France is known the world over.
Sites Visited
Saint-Germain-des-Prés Area
Left Bank Area
Included
2.5 hours with a PhD or MA-level guide
Itinerary Details
Our tour starts by grounding ourselves with two Parisian staples: bread and cheese. We may visit one of the best boulangeries to discover what defines a good baguette and its importance on the Parisian table, followed by a stop into an artisanal fromagerie to learn about some of France's nearly 400 types of cheese (and the various ways to correctly slice them). Following our introduction to the basics, we'll delve deeper into French specialties, potentially paying visits to the butcher to tempt our palates with pâté, homemade rillettes, or this season's wild game. We might then sample a succulent chocolate made of roasted Equatorial cocoa beans, peer through the windows of the traiteur once responsible for Versailles's elegant fare, or even pop into the pâtissierie of our dreams.
Along the way, we will examine how all of these products fit into the French diet, as well as other culinary traditions and philosophies. Our culinary journey may come to a close with a glass of Armagnac in a wine shop passed from generation to generation since 1905. As we finish, we will have an excellent foundation in the cornerstones of French gastronomy and be better prepared to further discover French food during our stay and beyond.
Wine enthusiasts would also enjoy our
Paris Wine Tasting Tour
, which gives an in-depth overview of French wines. We also organize a
Paris by Night Tour: Left Bank
, which provides a basic introduction to the Left Bank and Paris as a whole.
FAQ
What is a private tour?
Our private tours are limited exclusively to travelers in your party. They are designed to provide a learning experience that is completely tailored to you and your traveling companions. Private tours give you more flexibility with scheduling (you decide when the walk best fits in your trip), the ability to tailor your itinerary (we'll work to match the itinerary to the interests and dynamics of your group), and more personalized time with your guide.

Can I participate food tours if I have food allergies?
Yes. If you have any specific allergies/intolerances please indicate these in the Notes section when you're booking and your guide will do his or her best to accommodate. Vegetarian, gluten-free, and nut-free diets can certainly be accommodated, although the shops we visit do use wheat flour and nuts in the kitchen for other items. If you are booking privately, we can customize a route that will avoid such items, something that we cannot fully do on our small group walks.


Is this tour wheelchair accessible?
Some of the shops we visit are small and many will have a step up to access them. The general route may include small streets with narrow sidewalks. Please
contact us
if you have any questions regarding accessibility. We are also happy to design a private, customized tour for visitors with mobility concerns.

Will this tour include a sit-down lunch in a bistro?
The duration of the tour will not allow enough time for a sit-down lunch in a bistro, however we will do tastings along the way and we might also stop in a local bakery for a sit-down tasting or end our tour with a picnic.


What if it's raining?
Tours operate rain or shine, but in the case of inclement weather, your guide will modify the tour so more time is spent indoors. It never hurts to have an umbrella on hand.

There are 7 in my group but your website won't allow me to include more than 6 participants. Can't you make an exception?
Unfortunately not. The mom & pop shops we visit on our tour are small and prefer we keep our group sizes to 6 maximum for the best experience.
Where You'll Start
Tour Experts
Native Parisian Philippe Engammare's love affair with food and cooking began when he was six years old. By the time he was eight, he was preparing entire meals for an eight-person family. He then studied at Sciences Po. and in a doctorate program in history, then became an impresario and director of a recording company, before returning to cooking.Today he runs a catering and teaching organization called "Paris Chef" and leads market walks and other culinary programs for Context. As a rule, Philippe does all of his food shopping exclusively on bicycle at his neighborhood stores and markets.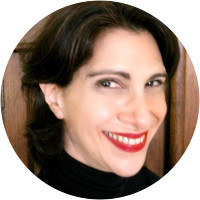 Rhona began her culinary training in Paris Michelin-starred kitchens. She taught cuisine and pastry at the French Culinary Institute in New York where she started the pastry program. Rhona became one of the first woman executive pastry chefs when she worked at the Lespinasse restaurant in the Saint Regis hotel. Her love to teach and write led her to translate a dozen authoritative books on pastry, bread, and cuisine. Living in Paris the past 18 years, Rhona is constantly exploring its many culinary offerings. She is presently putting finishing touches on a pastry book with a focus on understanding the basics.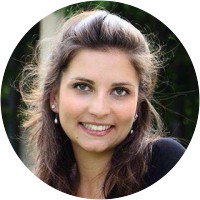 Jessica is an art lover. Interested in Art History since high school, she decided to study Art History at the Paris West University and later followed courses at a specialized school in art to become an Art Dealer. With an Art Expert degree, it was not enough to give a price to the priceless, so she decided to move to New York and study English at the New York University. After a few fantastic years spent on the other side of the Atlantic, meeting people from all over the world, discovering the amazing city of New York and travelling around the USA, she came back to Paris and obtained a Master's degree in Art History at the Paris West University. Jessica specialized in art of 17th century with a focus on art during the reign of Louis the XIVth. She is today a licensed tour guide. Becoming a tour guide was a way for her to combine her love for art and her love for meeting new people from all over the world.
Reviews can only be left by Context customers after they have completed a tour. For more information about our reviews, please see our FAQ.
Rhona's experience and enthusiasm made the tour so much fun. She had deep knowledge about each of the foods, the Parisien stores and French dining habits. For someone new to French cuisine, it was especially helpful as an introduction to what to expect during a vacation. Thank you, Rhona!
Aug. 7, 2022
Our afternoon with Rhona culminated in a splendid picnic combining items we chose from excellent establishments that we visited on the tour, such as a boucherie, fromagerie, boulangerie, chocolatier, and wine store. Each of these storied establishments has existed for many years and Rhona's relationship with the proprietors allowed us time to learn, taste and shop. We have all of the names and addresses of these establishments saved for our next trip to Paris. A word of advice — do not eat prior to this tour.
Jul. 30, 2022
Seth was a positive and engaging guide. Knowledgeable about the history of the area. It was good to learn of some of the best food purveyors. The food was all of good quality, particularly the patisserie items. While one could argue that it was a bit expensive, particularly after paying a food supplement, it was enjoyable.
Jul. 20, 2022
Sample the flavors of Paris with Context
Get to know one of the culinary historians who leads this tour