Tour Details
Photos & Highlights
A comprehensive view into the history and culture of Paris with hands-on, interactive activities
Led by a scholar or historian specially trained to work with children
Louvre Museum, Notre Dame Cathedral (exterior only), Palais Royal, Church of Saint-Séverin, Pont des Arts, Île de la Cité, Latin Quarter, and Saint-Germain-des-Prés
Tour Description
Culturally rich capitals like Paris can be overwhelming. There's so much to see and do, and finding family-friendly activities to enrich the experience of the city can be especially challenging. For this 6 hour Paris with kids tour led by a specially-trained family guide, we've carefully crafted an interactive itinerary filled with engaging activities that will help us to discover the best that Paris has to offer. As we stroll down the medieval streets of the Latin Quarter and broad boulevards of the Right Bank visiting awe-inspiring monuments, we'll learn about the vibrant history and dynamic culture of this French metropolis.
Sites Visited
Île Saint-Louis
Notre Dame
The Church of Saint-Séverin
Saint-Julien-le-Pauvre
Île de la Cité
Latin Quarter
Saint-Germain-des-Prés
Pont des Arts
Palais Royal
Louvre Museum
Included
6 Hours with a with a family-friendly Ph.D. or MA-level guide
Pre-purchased Louvre tickets
Itinerary Details
We'll start our day with a short briefing in a café overlooking the Ile de la Cité, the island in the middle of the Seine where the city of Paris was born. Using maps and images, we'll learn about the history of the city and its surrounding areas. Once we've got our bearings, we'll move on to our first stop: Notre-Dame (exterior only). We'll learn about the architecture and decoration of this impressive Gothic building—Why does it look like a spider with so many big legs? Why does it have such massive windows? Was there really a Hunchback who lived in the towers? We might also discuss the impact that the fire had on the structure and what the future of the building holds. We'll also pass by the nearby Gothic church of Saint-Séverin to get up close and personal with some gargoyles. What are they doing there? And why do they look so spooky? This is a peek at our
Notre-Dame for Kids Tour
.
Next, we'll explore some of the city's oldest neighborhoods: the Latin Quarter and Saint-Germain-des-Prés. As we stroll through the small, twisting streets of this area, we'll learn about the scholastic and literary figures who shaped this part of Paris from the Middle Ages to the 20th century and get a real sense of what Old Paris looked and felt like. Then, we'll cross over the Pont des Arts and make our way to the Right Bank. Passing through the impressive Cour Carré of the Louvre, we'll arrive at the Palais Royal. At both locations, we'll learn more about the French monarchy and the palaces where the kings and queens once lived. What do you imagine it would be like to live in such lavish surroundings?
We'll stop to refuel at a restaurant selected to fit the tastes of our group before moving on to the grand finale of our tour: the Louvre. Once inside, our expert will deftly navigate our way through the vast museum, showing us a combination of must-see masterpieces (like the Venus de Milo and the Mona Lisa) and some lesser-known gems of the collection. This snapshot of our
Louvre for Kids Tour
is intended to stoke children's imaginations and get them thinking critically about art by creating dynamic and engaging interactions with the works we will see. After our Paris with kids tour, we can all leave together, or stick around to explore more of the museum on our own.
Interested in sites not included in this tour? Book our
Paris Custom Tour
if you are interested in alternative sites.
FAQ
What is a private tour?
Our private tours are limited exclusively to travelers in your party. They are designed to provide a learning experience that is completely tailored to you and your traveling companions. Private tours give you more flexibility with scheduling (you decide when the walk best fits in your trip), the ability to tailor your itinerary (we'll work to match the itinerary to the interests and dynamics of your group), and more personalized time with your guide.
What happens if it's raining?
Our tours happen rain or shine. Our guides are great at adapting their route during changes of weather. Please bring an umbrella.


I would like to start later. Is this possible?
Yes, but keep in mind that the Louvre usually closes at 6 pm, so in order to fit everything in, we need to start no later than 11 am. On Wednesdays and Fridays, the Louvre closes at 9:45 pm so we can start later on these days. That said, we could adjust the itinerary to start our tour with the Louvre museum and continue with the other venues mentioned in the description. If you'd like to make any changes to your Paris in a Day tour please email us to discuss the options.
Is there a long line to enter the museum? Can I "skip the line"?
If you have one of our pre-purchased tickets, you will not be required to wait in any ticket line. There is a security checkpoint that all visitors to the museum are required to pass, and there is sometimes a line for this. Because we have advance tickets, we have access to a special ticket-holder security line, which is very short. Museum Pass holders also have access to this special line.

I have mobility concerns. Is this tour appropriate for me?
We can offer a version of this tour with car service. Please contact us to discuss your needs.
Where You'll Start
Tour Experts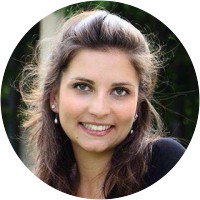 Jessica is an art lover. Interested in Art History since high school, she decided to study Art History at the Paris West University and later followed courses at a specialized school in art to become an Art Dealer. With an Art Expert degree, it was not enough to give a price to the priceless, so she decided to move to New York and study English at the New York University. After a few fantastic years spent on the other side of the Atlantic, meeting people from all over the world, discovering the amazing city of New York and travelling around the USA, she came back to Paris and obtained a Master's degree in Art History at the Paris West University. Jessica specialized in art of 17th century with a focus on art during the reign of Louis the XIVth. She is today a licensed tour guide. Becoming a tour guide was a way for her to combine her love for art and her love for meeting new people from all over the world.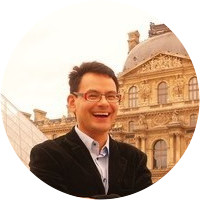 Dony holds an MA in Communication and Culture from the University of Sao Paulo, Brazil and a Ph.D in Art History from the University of Granada, Spain. He has lived and traveled extensively throughout Greece and the UK, where he researched Ancient Greek and Roman Art, delving deeply into Aesthetics. He has taught at the University of Faesa, in Brazil. There and in Spain he has enjoyed working as a media journalist, as well as for the radio. He is now based between Rome and Paris and leads Context walks in both cities.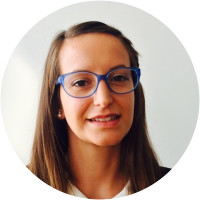 Born in Italy where she studied aesthetics and philosophy of art, Susanna is now finishing her PhD and teaching art and heritage history at the University "Sorbonne Nouvelle" of Paris. Passionnate about art and museum exhibitions, Susanna had worked with several French and Italian museums (Centre Pompidou, CAPA, Louvre, Scuderie del Quirinale, to name a few). She is now managing a cultural project about French museums and their audiences for the French Ministry of Culture.