Tour Details
Photos & Highlights
A comprehensive view into the history and culture of Paris for first-time or returning visitors
Led by a PhD or MA-level historian
Louvre Museum, Notre Dame Cathedral (exterior only), Opera Garnier, Church of Saint-Séverin, Île de la Cité, Champs-Elysées, Latin Quarter, and Saint-Germain-des-Prés
Tour Description
We've carefully crafted an itinerary that allows for an enchanting look at the illustrious city of Paris in one day. We'll stroll down boulevard-lined streets, gaze at prized art pieces in the Louvre, and dwell on the power of Gothic architecture on the Île de la Cité. In the company of an expert historian or art historian, we'll spend 8 hours unpacking the cultural and historical heart of "the City of Light."

Disclaimer: Groups larger than 6 please note you must add the group reservation fee at check out as it's required by the Louvre along with headsets to be permitted entrance.
Sites Visited
Île Saint-Louis
Notre Dame
The Church of Saint-Séverin
Saint-Julien-le-Pauvre
Luxembourg Gardens
Pont des Arts
Île de la Cité
Latin Quarter
Saint-Germain-des-Prés
Pont des Arts
Palais Royal
Opera Garnier
Louvre Museum
Included
8 Hours with a PhD or MA-level guide
Pre-purchased Louvre tickets
Itinerary Details
Paris grew from a small island town on the banks of a muddy river, the Île de la Cité, which is where we will begin our time together. We'll meet at a local cafe bright and early to give a short briefing on Paris and the surrounding area (with relevant maps) before embarking on our 'Paris in a Day' tour. First up: Notre Dame Cathedral. We'll discuss the medieval Gothic style and its architectural innovations as we explore the exterior of one of Paris's masterpieces. We'll talk gargoyles, rose windows, flying buttresses, and all the Gothic gems that represent this impressive period of architecture and engineering. We'll also touch upon the fire and the impact this had on the structure. We'll continue this medieval theme as we walk towards the Left Bank. We'll spend some time meandering through the Latin quarter, discussing anything from churches (Saint-Julien-le-Pauvre, Saint-Séverin, and Saint-Germain-des-Prés) to literary cafes to the bohemian spirit that emerged in the 20th century. We may spend some time in the Luxembourg Gardens as we soak up this vast expanse of green symmetrical beauty, commissioned by Queen Marie de Medici in 1612.

Our route will continue across Pont des Arts as we cross over to the Right Bank. We may take the time to explore the grounds of the Palais Royal as we discuss further the French monarchy and all its intricacies in alluring surroundings. At this point, we will break for lunch at a venue selected for our groups' tastes. Fueled on French food, we have the grand finale of our Context Paris full-day tour: the Louvre Museum. Our expert guide will dive into this vast collection, carefully selecting key works—a mixture of masterpieces (Venus de Milo, of course) and unknown treasures—to craft a narrative of kings, emperors, and the accomplished artists who served them. We will spend the remainder of our time touring the spectacular museum before we finish up our time together with an introduction on Leonardo da Vinci's Mona Lisa. We can leave together or explore freely at our own leisure if we choose.
At the end of our immersive full-day itinerary, we will emerge with a deeper understanding of this charming metropolis. We'll have ventured across the city to sites relevant to Paris's historic, cultural, and artistic identity. Hopefully, our "Paris in a Day" tour will leave us with chic Parisian taste to add to our cultural palate.
Mobility concerns? Check out our
Paris in a Day, with Context: By Car
tour, a replica of this tour with car service.
FAQ
What is a private tour?
Our private tours are limited exclusively to travelers in your party. They are designed to provide a learning experience that is completely tailored to you and your traveling companions. Private tours give you more flexibility with scheduling (you decide when the walk best fits in your trip), the ability to tailor your itinerary (we'll work to match the itinerary to the interests and dynamics of your group), and more personalized time with your guide.
What happens if it's raining?
Our tours happen rain or shine. Our guides are great at adapting their route during changes of weather. Please bring an umbrella.


I would like to start later. Is this possible?
Not usually. The Louvre closes at 6 pm, so in order to fit everything in, we need to start at 9 am. That said, we could adjust the itinerary to start our tour with the Louvre museum and continue with the other venues mentioned in the description. If you'd like to make any changes to your Paris in a Day tour please email us to discuss the options.

There are 6 in my family, do I need to add the group reservation fee at check out?
Yes, the Louvre requires special reservations for groups larger than 5 persons. Please add the reservation fee at checkout for groups of larger than 5 to ensure you're permitted to enter.


Is there a long line to enter the museum? Can I "skip the line"?
If you have one of our pre-purchased tickets (or a Museum Pass), you will not be required to wait in any ticket line. There is a security checkpoint that all visitors to the museum are required to pass, and there is sometimes a line for this. Because we have advance tickets, we have access to a special ticket-holder security line, which is very short. Museum Pass holders also have access to this special line.
I want to see sites that you don't include in the full-day tour. What should I do?
Where You'll Start
Tour Experts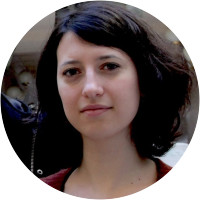 The daughter of a sculptor, Marie has been surrounded by art ever since she was born. A native Parisienne, she holds an undergraduate degree in history and art history, with a specialty in iconography and French and Flemish paintings from the 16th to the 18th centuries. She also holds a Master's degree in museology from the Ecole du Louvre and one in Art History from the Sorbonne. She currently works for the French National Art History Institute on special cultural events. Since she loves literature, ballet, theatre, opera, jazz clubs, and classical concerts—she has been playing the piano since she was 9—Paris and its artistic life are a perfect fit.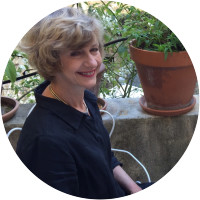 Marie Theres is a painter who has made Paris her home for more than two decades. She works in her studio in Montmartre and shows her paintings in galleries in Europe and the United States. She studied history at the University of Cologne, Germany and painting at the Pennsylvania Academy of Fine Arts in Philadelphia before coming to Paris to study art history at the Ecole de Louvre. Her knowledge of art history is enhanced by her practical painting experience. Beyond a purely academic approach, this enables her to convey the emotional dimension of the artwork and to focus attention on the act of creation. She loves to share her passion for art and painting and is fascinated by the 19th-century artistic heritage of Paris, its art movements, and urbanism.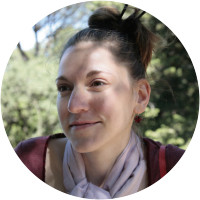 Born and raised abroad, mostly in Asia, Lorraine discovered Paris intimately while studying art history at Ecole du Louvre, a school which holds most of its classes directly in museums and monuments. After several years spent in NYC, getting her Master's degree in Modern Art at Columbia University and working at the Guggenheim Museum, she returned to her adopted city in 2008 to start a PhD. Currently specializing in the history of photography and visual culture, active member of the Laboratoire d'histoire visuelle contemporaine, Lorraine also works as a freelance art critic, teaches art history, and nurtures a few artistic projects of her own.
Reviews can only be left by Context customers after they have completed a tour. For more information about our reviews, please see our FAQ.
We loved every minute of our day with Marie. She was so knowledgeable and fun to be with. We learned so much!!!!
Jun. 21, 2022
Today was our best tour ever of the Louvre thanks to Marie Theres. Marie was absolutely terrific! Knowledgeable, friendly and passionate about art history and architecture, it was our pleasure spending the day with Marie. We would rush to book her again in the future!
Aug. 29, 2021
Pablo is an excellent guide. He helped us see Paris through a sharper lens, in examining the architecture, art and urban planning. I particularly enjoyed his dissection of the Venus de Milo at the Louvre. We had a very informative and enjoyable day with Pablo.
Feb. 24, 2020