Tour Details
Tour Description
On this three-hour tour in the company of an artist or art historian, we'll explore the Musée Rodin, a monographic museum home to the world's largest collection of works from the celebrated sculptor, Auguste Rodin. The museum is housed in a Parisian mansion, Hôtel Biron, where the artist worked during the final years of his life. In both its location and its contents, the museum presents a uniquely comprehensive vision of Rodin's artistic development and innovative style. By the end of our visit, we'll have a greater appreciation of Rodin's work and his impact on the art world that still resonates today.
Sites Visited
Rodin Museum (Hôtel Biron)
Included
Skip-the-line tickets to the Rodin Museum and Gardens
The Thinker, The Kiss, and The Gates of Hell
Itinerary Details
As we explore the exhibition space, spread over 18 rooms, we'll learn about the working methods that allowed Rodin to create his uniquely expressive works by examining the plaster models and other objects that he made in advance of casting his final bronze sculptures. We'll visit a replica of the room where Rodin lived and worked, with its original furniture and pieces from his vast collection of antiquities. We'll also get a feel for the artists and artworks that inspired him, including antique marbles and the drawings and sculptures of his Parisian contemporaries.
Then, as we stroll through the sprawling gardens of the museum estate, we'll experience Rodin's expressive power first-hand as we examine some of his largest and best-known works, including The Thinker, The Burghers of Calais, and The Gates of Hell. We might also discuss the way that The Thinker began as a small figure to be placed within a larger work, or explore the thirty-five year process that finally brought the Gates of Hell to fruition -- only after the artist's death.
By the end of our tour, we'll have a greater understanding of the complexity of Rodin's working method and the dynamism of his completed sculptures. This will help us to appreciate what makes a Rodin, a Rodin.
Interested in learning more about 19th century art? Check out our
Musée d'Orsay
,
Monet in Paris
, and
Giverny
tours.
FAQ
What is a private tour?
Our private tours are limited exclusively to travelers in your party. They are designed to provide a learning experience that is completely tailored to you and your traveling companions. Private tours give you more flexibility with scheduling (you decide when the walk best fits in your trip), the ability to tailor your itinerary (we'll work to match the itinerary to the interests and dynamics of your group), and more personalized time with your guide.
There are 7 in my family but your website won't allow me to include more than 6 participants. Can't you make an exception?
The Rodin Museum requires special reservations for groups larger than 6 persons. Please contact us for information on pricing and availability for a larger group.
Will you pre-purchase tickets?
Yes. We pre-purchase Rodin Museum tickets for all visitors, which give access to the museum's permanent collection, temporary exhibitions and gardens. These tickets will only allow you to enter the museum once. Any exit is final. You can, however, reenter with a Museum Pass. Your guide will have the tickets with him/her on the day of the tour.
Is there a long line to enter the museum? Can I "skip the line"?
If you have one of our pre-purchased tickets, you will not be required to wait in any ticket line. There is a security check through which all visitors to the museum are required to pass, and there is sometimes a line for this. Because we have advance tickets, we have access to a special ticket holder security line, which is very short.

Can I customize the tour to include other museums such as Musée d'Orsay?
Yes. We can arrange for a Custom Tour of Rodin Museum and Musée d'Orsay or a combination of Rodin Museum and other venues. Please contact us to discuss options and pricing.
Where You'll Start
Tour Experts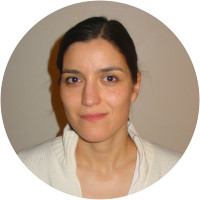 Iveta Slavkova is Assistant Professor at the American University of Paris (AUP). She was born in Sofia, Bulgaria to a family of French francophiles, and always dreamed of living in Paris where she came to study Art History in 1999. In 2006 she defended a PhD at the Sorbonne on the European avant-garde around World War I. Her first monograph "Réparer l'homme. La Crise de l'humanisme et l'Homme nouveau des avant-gardes" (Restoring Humanity. The Humanism Crisis and the New Man of the Avant-Garde) was published in 2020 (https://www.lespressesdureel.com/ouvrage.php?id=2218). Iveta has edited one volume and published a number of academic articles on topics related to art, politics and power, namely in the context of World War I and World War II (https://www.aup.edu/profile/islavkova). A passionate museum goer and city stroller, she likes discussing and interpreting well know facts and making discover the secrets charms of bigger and smaller Parisian museums and neighborhoods where she has guided many students and visitors.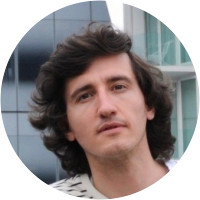 Pablo is a historian specialized in the interaction between arts, culture and politics in early modern Europe. In 2008 he received a PhD in European history from the Universidad Complutense, Madrid, and has been a postdoctoral research fellow at the European University Institute, The Italian Academy at Columbia University and the Metropolitan Museum of Art. Pablo is also the author of three books on court culture and royal identity. He lived in Naples, Washington, London, Florence and New York before arriving in Paris as a researcher at the Institute national d'histoire de l'art (INHA). He is currently writing a book on the display of antiquities discovered in Herculaneum and Pompeii in the 18th century.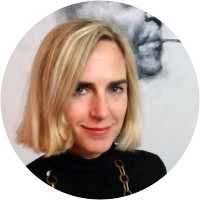 Isabelle is a Franco-American who was born and raised in Versailles. In 2006, she received her Ph.D. in Etruscan art from the Ecole Pratique des Hautes Etudes. During her studies, she spent several years in Italy: Siena and Florence, where she prepared her Master's degree, and on a scholarship at the Ecole française de Rome working on her PhD thesis. In addition to teaching at the University of Paris VIII, Isabelle has experience as Communications Manager for an art books publisher and translating documentaries for French television. She is an active member of the Montmartre Historical Society and in her free time, enjoys sharing her passion for Paris, its art and its history, with visitors, family and friends.
Reviews can only be left by Context customers after they have completed a tour. For more information about our reviews, please see our FAQ.