Tour Details
Tour Description
If you're looking for revolutionaries, look in cafes. This Prague Cafe tour examines the key role that the city's spectacularly preserved coffee houses have played in the lives and works of the influential artists, poets, writers, and intellectuals who frequented them. Before a backdrop of opulent, decorative interiors from 19th and 20th centuries, we'll soak up the authentic atmosphere of Prague's cafe culture, taste local coffee and culinary specialities, and learn about the historical and cultural context of these venues.
Fin-de-siècle Prosperity in Prague Cafes
Turn-of-the-century Prague bore witness to an extraordinary cultural and intellectual blossoming. As a result of momentous events within the Austro-Hungarian Empire, the population of Prague increased rapidly as people moved in from across the empire. The Bohemian capital became a melting pot, home to Germans, Jews and Czechs, and Prague's new decadent cafes emerged as public meeting points for the city's intelligentsia. For example, German-Jewish author Franz Kafka (explored in greater depth on our
Jewish Prague Tour
, philosopher and statesman Václav Havel, and later, world-famous writer Milan Kundera all frequented these second homes for Prague's elite.
Prague Cafe Tour
Together, we'll hop from one stunning cafe to the next, taking in the soaring period architecture—also examined on our
Prague Architecture Tour
)—and indulging in typical sweet treats and perfectly concocted coffees. Along the way, we'll discuss the social history of Prague over the past 150 years and unpack the cultural meaning behind our decadent surroundings.
Take Aways
At the end of our time together, we'll have a deeper understanding of key events in Prague's history over the past century, and how they have contributed to the city's narrative until the present day. You'll also feel more comfortable ordering a range of delicious dishes on offer in cafes across the city.


Please note: some of the cafes we visit allow smoking inside. We endeavor to sit in the non-smoking section but be aware that the tour can include time in smoking environments.
Where You'll Start
Tour Experts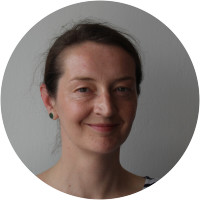 Lenka Philippová is a religious scholar and currently a resident of the historic district of Prague. Born in the northeast of the country and having moved to the outskirts of Prague at an early age, she likes to joke that she keeps moving through peripheries toward the center – the next stop should be the Charles Bridge. Lenka has a Master's degree in Hussite Theology and Religious Studies, and she is finishing her Ph.D. in History at the Centre of Ibero-American Studies of the Charles University in Prague. Since graduation, she has been also teaching at her Alma mater. Her main interest is the intersection of religion, culture and politics and the many ways the past shapes and is shaped by the present. Lenka is a dedicated walker. While marching through the cobblestone streets of Prague, she loves to trace the many histories and memories visible in its architecture and development. She enjoys sharing her insights and providing visitors of her favorite city with context.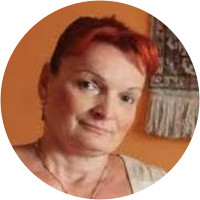 Prague native Hana studied Historical Sciences at Charles University, where she focused her thesis on the lives of children who were deported to Terezin concentration camp during the Second World War. An expert in both medieval and 20th century Czech history, Hana has vast experience leading tours, having worked in the profession for over 25 years.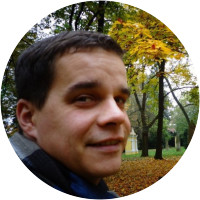 Marek Červený studied at the Institute of Art History at the Charles University in Prague, earning a Masters degree in 2011. His thesis focused on the influence of the political system of the interwar Czechoslovak Republic on the iconography of official art commissions. His field of interest covers modern art, public monuments, funeral sculpture, sculptural decoration of architecture and the relations between politics and art. He believes that one need not visit museums to enjoy art, rather it is enough to look around while walking on the streets. This approach helps him understand Prague and the connection between its history, society, its institutions and the people who built it. Marek also enjoys working with archival records, using these to fill empty gaps in the story of Czech art.
Reviews can only be left by Context customers after they have completed a tour. For more information about our reviews, please see our FAQ.
Marek was very helpful in understanding the history of Prague and equally important providing us with ideas on how to enjoy our stay. He was excellent! Thank you Marek and Context Tours
Sep. 10, 2018
It was great to be able to have coffee with Katerina. Learn about Prague history and it's great writers. The ability to chat with a local was a valuable and unique experience.
Jul. 3, 2018
I can't say enough good things about Lenka as a guide! She read our requests before the tour, and incorporated them all into a thorough review of her prepared material. She came with maps, historical photos of the cafes, and a wealth of knowledge. She was able to answer ALL of our varied questions and inject some first-hand experience of recent history in a professional manner. We re-visited several of the cafes later during our stay and had a richer experience for having learned about them first. This was the perfect orientation to the city and its history and culture for our family.
Jun. 30, 2018