Tour Details
Tour Description
In the course of this three-hour introduction to Prague walking tour, we'll visit Prague at its historical heart and get to know the stories of this complex city. Accompanied by a local historian, we'll stop at hubs on both sides of the Vltava river. This tour is ideal for first-time visitors who want a general overview and for returning visitors alike.
Sites Visited
Malostranska Square
Church of St. Nicholas
Church of Our Lady Victorious
Charles Bridge
Old Town
Carolinum
Klementinum
St. James's Basilica
Church of Our Lady Before Tyn
Old-New Synagogue
Estates Theatre
House of the Black Madonna
Old Town Square
Astronomical Clock (exterior)
Included
3 hours with a PhD or MA-level guide
Itinerary Details
We'll start at Malostranska Square, a key gathering point in the Lesser Town, and explore the exterior of the Church of St. Nicholas. Depending on the day, we may explore other important sites like the beautiful ochre facade of Church of Our Lady Victorious, or the unusual (dare we say, gruesome) stories of a plague column. Then, we'll stroll across the Charles Bridge before the biggest crowds of visitors have arrived. This Gothic masterpiece, and the stern, larger-than-life statues that line it, was central to the medieval revamping of the city and now captures the imagination of the city's visitors.
Heading to the historic Old Town, we'll begin exploring many notable sights. This may include the Carolinum, a university founded by Holy Roman Emperor Charles IV, or the Klementinum, a center for learning once run by Jesuits. Depending on the day and our interests, we might seek out houses of worship like St. James's Basilica, the Church of Our Lady Before Tyn, or the Old-New Synagogue. Or, we may focus on sites of political and artistic importance, such as the Estates Theatre and the House of the Black Madonna.
Regardless of the route, we'll include a thorough exploration of the Old Town Square. And for those wanting to learn about the famed Astronomical Clock, it's right around the corner. By the end of our time together, we'll have an understanding of the history, culture, and geography of Prague.
Looking for an in-depth tour in Prague? Try our
Habsburgs and Jesuits tour
or our
Prague Architecture tour
.
FAQ
What is a private tour?
Our private tours are limited exclusively to travelers in your party. They are designed to provide a learning experience that is completely tailored to you and your traveling companions. Private tours give you more flexibility with scheduling (you decide when the walk best fits in your trip), the ability to tailor your itinerary (we'll work to match the itinerary to the interests and dynamics of your group), and more personalized time with your guide.


What is a small group tour?
Our small group tours cover many of the same itineraries as our private tours, but they place you with other travelers in groups of 6 or less. They operate on a pre-scheduled calendar, and are designed to provide an opportunity to engage with and learn from other travelers. Most of our small group tours require at least three (3) participants to run, although there is some variation from walk to walk. However, there is some variation from walk to walk. As you sign up for a tentative walk we display the minimum number required in order to confirm.
Does this walking tour include skip-the-line tickets to the Prague Castle?

No. However, we do visit the Prague Castle on our
Castle District and Strahov Monastery
tour. We've designed this route to be a comprehensive introductory tour and we believe the Prague Castle deserves more time to tour properly! If you would like to add time to cover the Prague Castle on this Introduction to Prague tour, let us know in the Notes section when booking and we'll follow up with you.
Where You'll Start
Tour Experts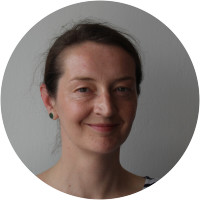 Lenka Philippová is a religious scholar and currently a resident of the historic district of Prague. Born in the northeast of the country and having moved to the outskirts of Prague at an early age, she likes to joke that she keeps moving through peripheries toward the center – the next stop should be the Charles Bridge. Lenka has a Master's degree in Hussite Theology and Religious Studies, and she is finishing her Ph.D. in History at the Centre of Ibero-American Studies of the Charles University in Prague. Since graduation, she has been also teaching at her Alma mater. Her main interest is the intersection of religion, culture and politics and the many ways the past shapes and is shaped by the present. Lenka is a dedicated walker. While marching through the cobblestone streets of Prague, she loves to trace the many histories and memories visible in its architecture and development. She enjoys sharing her insights and providing visitors of her favorite city with context.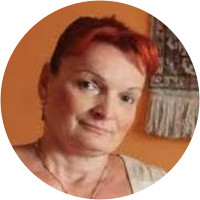 Prague native Hana studied Historical Sciences at Charles University, where she focused her thesis on the lives of children who were deported to Terezin concentration camp during the Second World War. An expert in both medieval and 20th century Czech history, Hana has vast experience leading tours, having worked in the profession for over 25 years.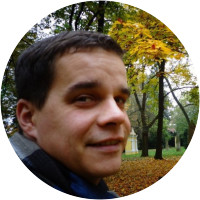 Marek Červený studied at the Institute of Art History at the Charles University in Prague, earning a Masters degree in 2011. His thesis focused on the influence of the political system of the interwar Czechoslovak Republic on the iconography of official art commissions. His field of interest covers modern art, public monuments, funeral sculpture, sculptural decoration of architecture and the relations between politics and art. He believes that one need not visit museums to enjoy art, rather it is enough to look around while walking on the streets. This approach helps him understand Prague and the connection between its history, society, its institutions and the people who built it. Marek also enjoys working with archival records, using these to fill empty gaps in the story of Czech art.
Reviews can only be left by Context customers after they have completed a tour. For more information about our reviews, please see our FAQ.
Jiri was excellent. Very insightful and engaging, and an exceptional conversationalist.
Dec. 23, 2019
Jirina was a fantastic guide...very informative and engaging!!
Dec. 19, 2019
Tereza was an intelligent, thorough guide who gave us a very interesting introduction to Prague. She explained the waves of Czech history so well that we came away with a much more complete understanding. As always, we are grateful to have Context as a starting point to establish ourselves in a new city.
Dec. 6, 2019