Tour Details
Tour Description
From medieval beginnings through the era of the Emperors to struggles and triumphs in the 20th century, the history of Prague's Jewish community is a unique part of a wider European and global mosaic of Judaism. In this 3-hour Jewish Prague tour in the company of a local historian, we'll explore the Jewish Ghetto of Prague and visit key Jewish heritage sites, including the Old-New Synagogue and the Jewish Cemetery.

Please note: As of June 2019, the Spanish Synagogue is closed for renovations until late 2020.
Jewish Prague Tour
Jews have settled in Prague since the 10th century and by the 12th century had formed their community near the very heart of the Old Town, along main merchant roads that wind up to the Prague Castle. This location of the Jewish Ghetto remained more or less the same until the 20th century, when it lost its medieval look and was infused with its current Art Nouveau charm. On our walking tour of Jewish Prague, we'll spend time exploring the many synagogues that remain open to the public, including the Old-New Synagogue, which is the oldest remaining synagogue in Europe. The Jewish Cemetery, which dates back to the 15th century, presents the unique opportunity to discuss Jewish burial customs and rituals, while the Jewish Town Hall gives space to explore the flourishing of the Jewish community during the Renaissance. We'll also hear traditional Czech legends that intertwine with a significant Jewish figure, Rabbi Jehuda Löw, whose lasting legacy has become intertwined with the myth of Golem.
One City, Three Cultural Forces
In the development of the Jewish community in Prague, there is a pattern common to other European cities: isolation, slow gaining of privileges and rights and their subsequent loss, threats of pogroms, and gradual assimilation and emancipation during the Enlightenment. Beginning in the 19th century, the Ghetto became a literary theme not only for Jewish writers, but for German and Czech writers as well (for more, see our
Prague Cafe Tour
). At this point, Prague's unique atmosphere of three interwoven cultures (Czech, German, and Jewish) became a defining feature of the city that distinguished it from other cities. This intersection of cultures is personified in several famous figures, with Franz Kafka being the best-known.
At the end of our walk, we'll have traced the ancient roots of the Jewish community in Prague together, using remarkably preserved historical sites as our waypoints and hearing long-ago stories of the people who once gazed up at these same buildings and walked these same streets.


FAQ
Do we go inside any of the venues? Yes, we will go inside the Old-New Synagogue and several other smaller synagogues, which now belong to the Jewish Museum and house various exhibitions. Typically, we include the Jewish Cemetery and the Holocaust Memorial inside the Pinkas Synagogue; additional sites can vary.


Do we need tickets? There are some entry tickets that you will buy on-site. The cost is approximately 500 CZK per person.


Where do we meet? You'll meet in the area near Old Town Square. Your confirmation email will have the exact meeting point and our 24 hour number.
Where You'll Start
Tour Experts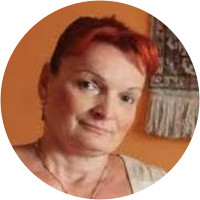 Prague native Hana studied Historical Sciences at Charles University, where she focused her thesis on the lives of children who were deported to Terezin concentration camp during the Second World War. An expert in both medieval and 20th century Czech history, Hana has vast experience leading tours, having worked in the profession for over 25 years.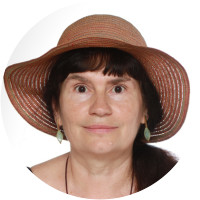 Born and raised in Prague in a family of Jewish origin, Eva graduated as a chemical engineer and has eighteen years of experience as a licensed tour guide of Prague and public lecturer. Her specialization is in the history of Prague, Czech & European Jewry, and Holocaust, genocide & memory studies. Eva is also an employee of the Jewish Museum in Prague, where she has worked as a guide and lecturer in their Culture and Education Unit since 1998. Her regular lectures deal with the history of Czech Jewry since early Middle Ages, Jewish customs and traditions, the history of antisemitism, and the narratives of and about Holocaust survivors. Since 2004, she has been a regular lecturer and workshop leader with the Neighbors Who Disappeared Initiative, a non-profit organization working towards increased awareness of the Holocaust to older school children. Eva has curated and publicly opened a number of exhibitions based on these research projects both in the Czech Republic and abroad (Australia, Germany, UK, USA). During her tours, Eva likes to build her narrative around the individual men and women who significantly shape a time period.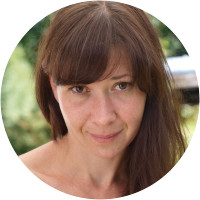 Pavla studied at Institute of Art History of Charles University in Prague, where she received her MA degree in 2003. In her thesis she focused on Bohemian and Moravian renaissance jewelery in connection with renaissance clothing and fashion. Since 1997, when she gained her official guide licence from Prague Information Service and Prague Jewish Museum guide licence, she has been working as a tour guide in Prague. After completing her studies she also worked in an Education Agency, organizing courses and lectures from Art History and Architecture. Pavla also worked for four years as a teacher´s assistant at International School of Prague. Being an art historian she is interested in preservation of our cultural heritage and believes that a better knowledge of our cultural history is a prerequisite for a better way of preservation of the numerous historical sites in the Czech Republic, which she, in her free time, likes to explore with her family.
Reviews can only be left by Context customers after they have completed a tour. For more information about our reviews, please see our FAQ.
Marketa was very enthusiastic and knowledgeable about Jewish history and the community in Prague. She was very entertaining and understandable. I came away with a greater understanding of Jewish life. Nothing to improve on.
Dec. 29, 2019
As a point of clarification, we actually did the Art Noveau architectural tour, but it was excellent.
Dec. 24, 2019
Katerina is a very knowledgeable guide about Jewish Prague. We learned a lot, asked questions, and saw a lot. A great time of year to be on a tour.
Dec. 10, 2019