Tour Details
Tour Description
Peruse Prague in a day, with Context. Our tour combines some of the best features of Prague, from the Prague Castle complex and the surrounding Lesser Town to Charles Bridge, Old Town and the Jewish Quarter. We'll stop for a local lunch with our guide and talk about anything from culture to gastronomy. Engaging and extensive, this tour is crafted for the curious traveller wishing to dig below the surface of this historically rich Czech capital. This 7-hour itinerary will serve as a fantastic introduction to Prague.
Prague in a Day
We'll meet in the Castle district, surrounded by centuries of architectural styles and lush gardens. We'll spend some time exploring Prague Castle as we discuss Prague's intriguing history through the labyrinthine area. Next, we'll walk downhill through Lesser Town, discussing key squares and ornately decorated churches. We'll stop for a local lunch (at own expense): we may use this time to seek local pointers on how to spend the remainder of our time in the city. Refueled, we will cross the Gothic masterpiece, Charles Bridge, before arriving in the narrow winding streets of Old Town. We'll spend some time here touring sites of political, historical, or artistic importance. We will finish our tour in Prague's Jewish Quarter, touching upon the history of Prague's Jewish community over the centuries. We'll visit a relevant venue, such as the Old New Synagogue (or the Holocaust Memorial in the Pinkas Synagogue, on request), before we wrap up our time together. (Please note: on Saturdays or Jewish holidays there will be closures in the Jewish Quarter and we will be unable to visit the interior of these venues).
At the close of our 'Prague in a Day' tour, we will leave one another with a clearer background on the city's historic, political, and cultural strands. Our expert may have altered our perspective on Prague and the many facets associated with this charming European city. We will have learned about Prague's ascent as a cultural capital of Europe, its uniquely preserved architecture, and its emergence from behind the Iron Curtain as a modern-day creative and intellectual hub.


FAQS
What happens if it's raining?
Our tours happen rain or shine. Our guides are great at adapting their route during changes of weather. Please bring an umbrella.

I would like to start at a different time. Is this possible?
We begin early to avoid more crowded times in the venues. For this reason, we don't start this tour any later.

What is included? Will there be any costs to cover on the day?
Your entrance fees, public transport, and a local snack/refreshment is included. You will be expected to cover the cost of your lunch and any additional refreshments.

Where does the tour end?
We normally end this tour in the Jewish Quarter.

Can I request a car service?
We find this tour best suited on foot as everything is within walking distance. If you require a car service for mobility reasons, please let us know in your clients notes and we can arrange it for you.
Where You'll Start
Tour Experts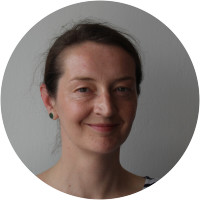 Lenka Philippová is a religious scholar and currently a resident of the historic district of Prague. Born in the northeast of the country and having moved to the outskirts of Prague at an early age, she likes to joke that she keeps moving through peripheries toward the center – the next stop should be the Charles Bridge. Lenka has a Master's degree in Hussite Theology and Religious Studies, and she is finishing her Ph.D. in History at the Centre of Ibero-American Studies of the Charles University in Prague. Since graduation, she has been also teaching at her Alma mater. Her main interest is the intersection of religion, culture and politics and the many ways the past shapes and is shaped by the present. Lenka is a dedicated walker. While marching through the cobblestone streets of Prague, she loves to trace the many histories and memories visible in its architecture and development. She enjoys sharing her insights and providing visitors of her favorite city with context.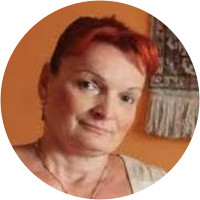 Prague native Hana studied Historical Sciences at Charles University, where she focused her thesis on the lives of children who were deported to Terezin concentration camp during the Second World War. An expert in both medieval and 20th century Czech history, Hana has vast experience leading tours, having worked in the profession for over 25 years.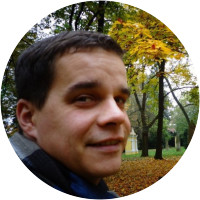 Marek Červený studied at the Institute of Art History at the Charles University in Prague, earning a Masters degree in 2011. His thesis focused on the influence of the political system of the interwar Czechoslovak Republic on the iconography of official art commissions. His field of interest covers modern art, public monuments, funeral sculpture, sculptural decoration of architecture and the relations between politics and art. He believes that one need not visit museums to enjoy art, rather it is enough to look around while walking on the streets. This approach helps him understand Prague and the connection between its history, society, its institutions and the people who built it. Marek also enjoys working with archival records, using these to fill empty gaps in the story of Czech art.
Reviews can only be left by Context customers after they have completed a tour. For more information about our reviews, please see our FAQ.
I have been on 4 Context Travel tours in the past month and they have all been superb. The guides speak excellent English and are incredibly knowledgeable.
Aug. 23, 2019
Lenka was so lovely and thoughtful and extremely knowledgeable. We gained such a good understanding of the shifting regimes and boundaries and how tis affects people living here today. Lovely lunch overlooking the vineyards and city! Fabulous day with Lenke!
Aug. 10, 2019
Lenka was an amazing guide —-Very knowledgeable and interesting. We had a great time and our seven hour tour flew by in no time ,leaving us looking forward to returning to Prague for another tour with Lenka . She has a wonderful personality and we totally appreciated her in every way.
Jul. 28, 2019