Tour Details
Tour Description
Please note this tour is scheduled to run on only a small handful of evenings each year and tends to sell out many months in advance. This year, the tour is scheduled for July 6, 2020, September 8, 2020, November 26, 2020 and December 22, 2020. We are sometimes able to secure additional dates on request, so if your date isn't available please email us at info@contexttravel.com and we can inquire for you.
The Vatican Museums are indisputably one of the finest collections of art in the world. Over the centuries, papal patrons have commissioned renowned works, such as the magnificent frescoes by Michelangelo in the Sistine Chapel, and those by Raphael in his Stanze. The museums also host some of the most important sculptures from the ancient world, including the Laocoön and the Belvedere Torso. View this collection as few ever have—without the crush of the crowds. Our private after-hours Vatican tour with an art historian gives us an opportunity to contemplate these artworks in peace, just as popes through the centuries have done. We will take our time, luxuriating in the exquisite detail of work by Renaissance masters, while gaining a better understanding of the stories and histories behind the magnificent art the Vatican has to offer.
After Hours Vatican Tour
Our visit to the Vatican Museums will be led by a highly trained art historian. We will begin with a twenty-minute introduction outside and then two hours inside the museums, where we will have the collection all to ourselves. This is an exceptional opportunity for an intimate look at the Vatican's collection, including an extended period in the Sistine Chapel, without the chaos of the crowds.


However, if you have a specific date in mind and do not see it on the calendar, please let us know
via email
and we will request that date from the Vatican Museums. Dates often sell out months in advance, so it is recommended that you contact us at least three months before your trip. Note that we also run a regular Friday evening
Vatican Night Tour with an Art Historian
when the crowds are lighter than during the day.
After Hours Availability
Please note that not all of the galleries will be accessible during this after-hours visit, including the Pinacoteca and Egyptian collections. The Belvedere Courtyard is often closed after hours, but will be included if possible. We normally spend a significant amount of time (35-40 minutes) inside the Sistine Chapel and divide the rest of our time between the Gallery of Maps, the Tapestry Gallery, and the Raphael Rooms, including other collections as time and security permits.


NB: The itinerary and access to the areas indicated above may be subject to variations or cancellations due to unexpected activities or events of the Holy See or Vatican City State.


Though this is an after-hours visit, there are a small number of other groups that may be in the museums at the same time, which means we may run into other visitors while in the museum. The number of people in the museums after hours, however, is quite small compared to daytime crowds.


To assist you in planning your trip to the Vatican, we have created an informative resources page on
how to tour the Vatican
.
Note: People with disabilities may be entitled to free entry to the Vatican Museums. Please contact us to find out if you qualify.
FAQ
Do people with disabilities pay to enter the Vatican Museums?
Where You'll Start
Tour Experts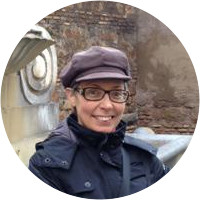 Olivia is a Rome licensed guide and an expert art historian who has worked as a main contributor to the award-winning Eyewitness Guide to Rome. She combines this role with her job as a professor, teaching a course at the Lorenzo de Medici School in Rome on Roman civilization. In addition she has contributed to the National Geographic Lost Cities of the Ancient World. Olivia infuses her discussion of Rome with a sense of what it's like to grow up in the city and be Roman.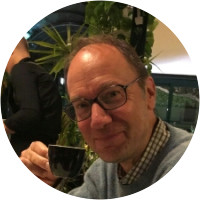 Originally from England, Richard has lived in Rome for the last fourteen years. He holds a Master's degree in medieval and twentieth-century history from London University and has a broad-minded and synthetic approach to understanding Rome. Richard works quite frequently with institutional travel organizations, such as museums and church organizations, and as a result spends much of his time traveling all over Europe. He brings this cosmopolitan and pan-European experience to bear on his work with us in Rome, constantly making connections to other cities and countries in the course of his lectures and seminars.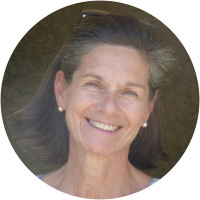 Patrizia holds a Master's degree in Medieval Archaeology and has studied at the Vatican and at the University of Aix-en-Provence. Her experience excavating in Rome is extensive, including major work at the Crypta Balbi in the 1990s, arguably the most significant archaeological excavation in central Rome in the last century. She worked for FAI - Fondo per l'Ambiente Italiano (Italian National Trust) as Rome's cultural attache for over 20 years. Patrizia is the author of the guidebook to Villa Gregoriana (Tivoli). She is an accomplished teacher and guide whose knowledge of (and passion for) the city of Rome is boundless.
Reviews can only be left by Context customers after they have completed a tour. For more information about our reviews, please see our FAQ.
I can't think of a way to improve! Totally stunning visit. Empty corridors ( so we could see the stunning floors and effect of the frescoes), empty Sistine Chapel and Corridor of Maps. Livia (our docent) was enthusiastic; so knowledgeable, informative in the best way and polite to everyone. The Vatican guards love her too - allowing us a trip down in the special lift and walking through the corridor of maps in the chronologically 'correct' way. I can't recommend this highly enough. A really special place that is unspoilt by the daily grind of crowds of people jostling for a peek. We could just stand and gawp and hear the silence. Wonderful. Thanks Context.
Dec. 9, 2018
The tour was amazing!! Cecilia was great, very knowledgeable and nice, made the whole tour not too boring but not too easy. The after hour experience was something unbelievable. I thought we would have meet other groups here and there but the itinerary was perfectly arranged and set up and we actually didn't meet a single group (I bet they were there but in other rooms) and it felt like we had the Vatican Museums only for ourselves. It was one of the best experiences I have ever had, it was breathtaking and perfectly organized. Thank you!!!
Sep. 18, 2018
This was the high point of our time in Rome. We were able to visit the Sistine Chapel by ourselves. Also the guide showed us part of the Vatican Gardens, which were not part of the tour. It was remarkable and overwhelming. I was in tears.
Sep. 18, 2018