Tour Details
Tour Description
In our two-and-a-half-hour Ancient Rome tour we'll visit the Colosseum and archaeological areas nearby, using hands-on activities to engage young people in the group and make history come alive. Our specially trained guide will help us explore the construction and history of this spectacular monument and paint a vivid picture of its history by using inquiry-based learning techniques to stimulate a lively discussion.
Sites Visited
Included
2.5 hours with a family-friendly Ph.D. or MA-level guide
Skip-the-line tickets to the Colosseum
Itinerary Details
Our walk will bring families into the archaeological heart of the city, where we will encounter the story of Romulus and Remus, the artistic and political achievements of the emperors, and the everyday lives of ancient Roman citizens. If the stories of gladiators interest the group, we'll look at the exterior of the Gladiator School, or Ludus Magnus: a training area for gladiators from which they would enter the Colosseum via an underground tunnel. We'll also stroll down the Via Sacra in the Roman Forum and touch on how this area was used in Ancient Rome for social and political life.
To assist you in planning your Ancient Rome tour, read our guide
How to Tour the Colosseum and Ancient Rome
for some helpful tips.
Looking for more family-friendly tours? Check out our other
Family Tours
.
FAQ
What is a private tour?
Our private tours are limited exclusively to travelers in your party. They are designed to provide a learning experience that is completely tailored to you and your traveling companions. Private tours give you more flexibility with scheduling (you decide when the walk best fits in your trip), the ability to tailor your itinerary (we'll work to match the itinerary to the interests and dynamics of your group), and more personalized time with your guide. In order to plan the best possible experience for your children, it would be helpful for us to know some background. Have they traveled to other countries? If so, where? Have they studied any subjects in school that would relate to the walk? Are they interested in art, music, even food? The more you can tell us, the better.
If children under 18 qualify for free tickets, why am I required to purchase a ticket for my child?
While children may enter for free, they are required to stand in the general entrance line if they do so. In order to save time and expedite the walk, we purchase skip-the-line tickets so they may enter as quickly as possible.

I have purchased the Roma Pass, can I use it on my Context walks?
No. You may not use the Roma Pass on your Context walks. Roma Pass holders have to wait in the long line for the non-reserved public entrance to the Colosseum. In order to save time and expedite the walk, we purchase skip-the-line tickets so you may enter as quickly as possible.


When is the best time to take this tour?
We highly recommend either an 8:15 a.m. start or later in the afternoon when the morning crowds have thinned out. Due to new security measures the queue at 9:00 a.m. tends to be much longer than the other times.
Where You'll Start
Tour Experts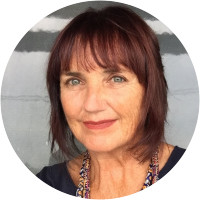 Liz, a native of San Francisco, California holds degrees in architecture from the University of California at Berkeley and Università degli studi "La Sapienza", Rome. She specialized in restoration and urban design. Her restoration projects have brought her to work in direct contact with the rich historical layers of Rome and Italy. She has been leading study walks for Context Rome since its beginning and has lived in Rome since 1988 practicing architecture, researching design and lecturing at university study abroad programs.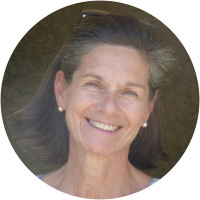 Patrizia holds a Master's degree in Medieval Archaeology and has studied at the Vatican and at the University of Aix-en-Provence. Her experience excavating in Rome is extensive, including major work at the Crypta Balbi in the 1990s, arguably the most significant archaeological excavation in central Rome in the last century. She worked for FAI - Fondo per l'Ambiente Italiano (Italian National Trust) as Rome's cultural attache for over 20 years. Patrizia is the author of the guidebook to Villa Gregoriana (Tivoli). She is an accomplished teacher and guide whose knowledge of (and passion for) the city of Rome is boundless.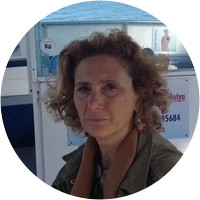 Vannella earned her Master's in art history from the Sapienza University of Rome, with a special focus on teaching. She is an accomplished lecturer and teacher, and has been organizing on-site learning and tours in Rome for nearly thirty years. Vannella is an official guide for the Vatican Museums and has worked in such Roman museums as the Borghese Gallery, Castel S. Angelo, Galleria Colonna, and Galleria Doria Pamphili.
Reviews can only be left by Context customers after they have completed a tour. For more information about our reviews, please see our FAQ.
Dony is simply awesome!! He is passionate about history. It was a true pleaseure to have him as a guide. He was able to keep our boys engaged all the time. We could have not asked for more. We highly recommend Dony!
Oct. 14, 2021
Livia was wonderful. Very knowledgeable and very sweet!
Jun. 18, 2021
Our family (kids 12, 9 and 6) had a wonderful experience touring the Colosseum with Dony. He engaged the kids beautifully despite a pretty wide age spread, led us quickly through all the crowds so we were always moving, took great family photos without our asking, and impressed upon my bigger boys the importance of constant vigilance as a pedestrian in Rome. It was our first full day in Rome, and we had a wonderful time. This was definitely the best tour we had in Rome.
Jan. 24, 2020