Tour Details
Tour Description
Explore the Vatican with Context's signature tour, including skip-the-line tickets to shorten the wait! We'll slip around the crowds as we visit the Vatican's masterpieces, including the Sistine Chapel and St. Peter's Basilica, in a four-hour tour led by an expert guide. Comprehensive and engaging, the Arte Vaticana tour is designed to help us make sense of the Vatican's collection and understand its layered tapestry of art and history.
Sites Visited
Vatican Palace
Sistine Chapel
St. Peter's Basilica
Included
Advance entry tickets
4 hours with a PhD or MA-level guide
Itinerary Details
We'll begin our visit with the Vatican Palace (now housing the Vatican Museums), one of the world's great repositories of ancient and Renaissance art. Here, we'll start with a thorough overview of papal history and the construction of the Vatican Palace. Then, we'll traverse the halls of the museums as we head to the Sistine Chapel, where we'll discuss Michelangelo's work, his struggles with the medium (fresco) and his patron (the Pope), and the fantastic symbolism of the ceiling and altar. This tour offers special access through the secret stair passageway from the Sistine Chapel to reach St. Peter's Basilica, avoiding the line in St. Peter's Square. We'll spend the final forty to sixty minutes of this tour exploring St. Peter's Basilica, a vast church and the symbolic center of Catholicism, situating the church and its artworks in a social and historical context, tying it back to the themes discussed earlier in the tour.
At the end of our Vatican Tour, we will have a more complete understanding of the history, importance, and artistic legacy from this expansive complex. We will have learned from our guide new ways of seeing art and thinking about history—a contextualized approach that blends history, art, architecture, politics, philosophy and theology, connecting all of this with the city of Rome.
Our Arte Vaticana tour is one of a few approaches we take at the Vatican.
If you are a family with children under 12 we highly recommend that you book our
Vatican Tour for Kids
.
FAQ
Does this tour "skip the line"?
Our visit to the Vatican includes advance entry tickets, which allow us to skip the general admission line. However, we will still be required to wait in the security line. At times, this line may take up to 20 minutes. Regardless, our guide will spend this time wisely by providing an overview of the history of Vatican. The most important consideration is timing your visit to avoid large tour groups and cruise ships which cause excessive crowding. We schedule our tours to try and find the best conditions inside the museums. Please note, Roma Passes can not be used for the Vatican. Learn more about
skip-the-line-tours
here.
How crowded are the Vatican sites?
Please be aware that during the summer travel period, the Vatican Museums, Sistine Chapel, and St. Peter's Basilica can be subject to extremely high levels of visitor traffic. It's important to anticipate slower movement, limited visibility, and potential restrictions on accessing certain areas due to the density of crowds. Our experienced guides are adept at navigating through these challenging conditions and will strive to optimize your tour experience.
Do people with disabilities pay to enter the Vatican?
People with disabilities may be entitled to free entry to the Vatican Museums. Please
contact us
to discuss if you qualify, and consult the
Vatican Museums website
for further information.
Are both the Private and Small Group tour options wheelchair accessible?
The Vatican has a specific route for folks with mobility concerns so we are unable to bring an entire group tour on that route and, are only able to use it for private tours. While it is possible to visit the Vatican Museums and the Sistine Chapel in a wheelchair, there is no wheelchair access from the Sistine Chapel to St Peter's Basilica. If you have mobility concerns, please
contact us
to discuss the best tour option for you.
Do we visit St Peter's Dome during this tour?
This tour doesn't include the Dome, only the Basilica. However, you are free to visit the Dome after the tour. You will need to purchase your own tickets on-site.
Where You'll Start
Tour Experts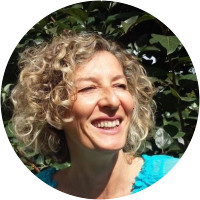 Cecilia is an art historian and a native Roman with a Master's degree in Medieval and Renaissance art from the Sapienza University of Rome. Although her specialty is painting and decorative arts, she has a broad knowledge of the history of Rome and a personal passion for ancient history, which she shares on many antiquity-themed itineraries. Cecilia has worked actively in the past as a lecturer, teacher, and curator of exhibitions. She had been a staff member of the didactive service of the Vatican Museums, the Galleria Doria Pamphili and the Galleria Colonna where she still frequently consults. As a licensed guide for Rome and Florence and with a specialized teaching degree, she has more than 20 years of experience in leading highly-qualified tours.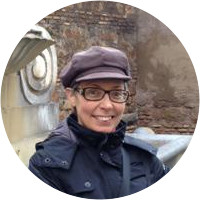 Olivia is a Rome licensed guide and an expert art historian who has worked as a main contributor to the award-winning Eyewitness Guide to Rome. She combines this role with her job as a professor, teaching a course at the Lorenzo de Medici School in Rome on Roman civilization. In addition she has contributed to the National Geographic Lost Cities of the Ancient World. Olivia infuses her discussion of Rome with a sense of what it's like to grow up in the city and be Roman.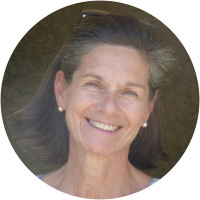 Patrizia holds a Master's degree in Medieval Archaeology and has studied at the Vatican and at the University of Aix-en-Provence. Her experience excavating in Rome is extensive, including major work at the Crypta Balbi in the 1990s, arguably the most significant archaeological excavation in central Rome in the last century. She worked for FAI - Fondo per l'Ambiente Italiano (Italian National Trust) as Rome's cultural attache for over 20 years. Patrizia is the author of the guidebook to Villa Gregoriana (Tivoli). She is an accomplished teacher and guide whose knowledge of (and passion for) the city of Rome is boundless.
Reviews can only be left by Context customers after they have completed a tour. For more information about our reviews, please see our FAQ.
Alesia was knowledgeable. Sistine Chapel was ridiculously crowded. Impossible to enjoy it.
May. 25, 2023
Great tour.
May. 22, 2023
Andrea was extremely knowledgeable and made our experience incredible nice. He was efficient when necessary but also took his time to answer our questions and spend time in different parts of the museums. I would highly recommend. Everything was exactly was advertised.
May. 22, 2023
See the Vatican with Context
Get to know one of the art historians leading this tour