Tour Details
Tour Description
This 2.5 hour Borghese Gallery tour, led by an expert in art history, provides an in-depth examination of Rome's most famous private art collection. Originally built as a suburban villa on the outskirts of the city, this gallery features a significant portion of Cardinal Borghese's art selection, including masterpieces by Titian, Caravaggio, Raphael, and Bernini. In this tour, we'll cover the most important works and explore the relationships between art, politics, and society in 17th-century Rome.
Private tours are offered daily.
Small group tours are offered on select Wednesdays and Sundays from April 1 - June 30, 2022
Please note: Due to restrictions in place at the Borghese Gallery as a result of COVID-19, confirmation time on this tour may be delayed. We thank you for your patience.
Sites Visited
Borghese Gallery
Includes viewings of the Apollo and Daphne, Sacred and Profane Love, and The Rape of Proserpina
Included
2.5 hours with a Ph.D. or MA-level guide
Advanced ticket reservation

Please Note: Our team will pre-purchase timed admission tickets on behalf of your party. However, due to enhanced COVID-19 safety precautions at this venue, there will be a mandatory security line which we must wait in together.
Itinerary Details
We'll start by discussing the mastermind behind the collection—Cardinal Scipione Borghese, nephew to Pope Paul V—whose personal (and at times controversial) relationships with acclaimed artists and impressive purchases made the collection what it is today, while his impeccable taste and voracious eye set an incredibly high standard for private collections that followed. We'll look closely at Borghese, using him as a lens to understand Papal power and the politics of aristocratic Rome during the 17th century.

We'll then move to the first of two floors in the Galleria, where the sculptures are housed. We'll spend some time appreciating the work of Bernini, one of the most important artists of this age, and explore the tension and movement in his exquisite works like Apollo and Daphne and David. Next, we'll head upstairs to see paintings from the renowned artists Caravaggio, Titian, Raffaello, Correggio, and Bronzino. We'll also look at Raphael's Entombment and Titian's Sacred and Profane Love. Over the course of the visit, we will develop a better understanding of not only the art the collection contains but the intricacies and politics of art collecting during the Baroque period.
FAQ
What is a private tour?
Our private tours are limited exclusively to travelers in your party. They are designed to provide a learning experience that is completely tailored to you and your traveling companions. Private tours give you more flexibility with scheduling (you decide when the walk best fits in your trip), the ability to tailor your itinerary (we'll work to match the itinerary to the interests and dynamics of your group), and more personalized time with your guide.

What is a small group tour?
Our small group tours cover the same itineraries as our private tours, but they place you with other travelers. Our small groups are capped at six participants. They operate on a pre-scheduled calendar and are designed to provide an opportunity to engage with and learn from other travelers.

Are tickets included?
Yes. Context will take care of the necessary reservation in advance. You will pay for the tickets upon your booking and your guide will collect them for you at the entrance of the museum on the day of the walk.

Can I take photos inside the Borghese Gallery?
Yes. You may use a camera or a phone camera but you may not use flash to take photos.by CO
Where You'll Start
Tour Experts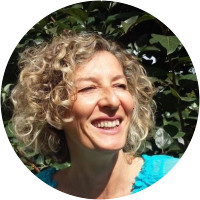 Cecilia is an art historian and a native Roman with a Master's degree in Medieval and Renaissance art from the Sapienza University of Rome. Although her specialty is painting and decorative arts, she has a broad knowledge of the history of Rome and a personal passion for ancient history, which she shares on many antiquity-themed itineraries. Cecilia has worked actively in the past as a lecturer, teacher, and curator of exhibitions. She had been a staff member of the didactive service of the Vatican Museums, the Galleria Doria Pamphili and the Galleria Colonna where she still frequently consults. As a licensed guide for Rome and Florence and with a specialized teaching degree, she has more than 20 years of experience in leading highly-qualified tours.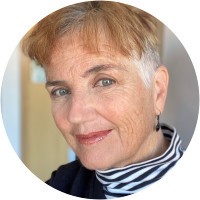 Liz, a native of San Francisco, California holds degrees in architecture from the University of California at Berkeley and Università degli studi "La Sapienza", Rome. She specialized in restoration and urban design. Her restoration projects have brought her to work in direct contact with the rich historical layers of Rome and Italy. She has been leading study walks for Context Rome since its beginning and has lived in Rome since 1988 practicing architecture, researching design and lecturing at university study abroad programs.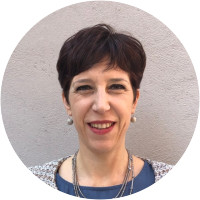 Sara is an art historian with doctoral degrees in Medieval and Modern Art History and Classical Antiquities. She is the author of a book, published by the Accademia dei Lincei, on the antiquities collection of Pope Julius II and has written various articles in important scholarly journals on the history of Renaissance and Baroque collections. More recently, she had published a book on some of the most famous paintings of Caravaggio in Rome which introduces a new interpretation of the works, based on philological data, and which is changing the way we look at this artist. For many years, she has combined her philological research with her work as a university instructor, museum educator and professional tourist guide.
Reviews can only be left by Context customers after they have completed a tour. For more information about our reviews, please see our FAQ.
Everything was great. Cecilia was so knowledgeable, friendly and interesting. Gave us more than we expected. Learned so much.
Oct. 1, 2022
Excellent tour. Jose is brilliant, engaging and kind.
Sep. 25, 2022
There are not enough stars to rate Paolo! We consider ourselves "well heeled travelers " that have met many wonderful guides but no one compares to Paolo. His knowledge and passion of the arts will live in us forever!
Sep. 17, 2022