Tour Details
Tour Description
Fill up—on food and history—before taking on the Vatican! In our Breakfast with an Expert Vatican Tour, we'll meet up with our expert guide before the Vatican opens to enjoy a morning meal and introductory chat. When the gallery doors open at 8 am, we'll head straight to the main galleries and then continue on to the Raphael Rooms and to the Sistine Chapel before entering St Peter's Basilica.
Breakfast with an Expert Vatican Tour
This unique tour provides us with an opportunity to meet an expert in art or church history and get acquainted with Vatican history over a relaxed meal, rather than straining to hear them amid the crowds. We'll connect at 7:15 am for an American-style breakfast at the Bistrot at the Pinecone Courtyard. Over coffee (or tea) and some morning treats, we'll engage in a lively conversation about papal history and art, providing us with important context on the masterpieces that await us inside.
Priority Access to the Sistine Chapel
At 8 am, we'll enter the Vatican Museums to explore the vast art galleries. As part of this tour, we'll stroll along the Percorso Classico (classic route), stopping to visit a number of world-renowned artworks and structures. We'll explore the Braccio Nuovo, Pio Clementino Museums, Gallery of Maps, Gallery of Tapestries, and either the Raphael Rooms or Pinacoteca. Then we will arrive at the Sistine Chapel where we'll contemplate its awe-inspiring frescoes. We'll take a short cut straight to St. Peter's Basilica where we will explore the church and masterpieces by Michelangelo and Bernini.
By the end of this four-hour tour, we'll have seen the best of the Vatican, and gained some insight into its rich palimpsest of history and art—without battling all the crowds.

Miscellany
Please Note: While your docent will do their best to show you the highlights of the Vatican Museums, there may be closures that are beyond our control: works of art can be on loan elsewhere or entire galleries may be closed due to private Papal or Vatican functions. Should this be the case, your guide will take you to one of the many other areas of the Museums.


St Peter's Basilica may also experience closures or restricted access due to official celebrations or ceremonies. Should this be the case during your walk, your guide will allow more time in the Vatican Museums and spend time discussing the exterior of the church.
Where You'll Start
Tour Experts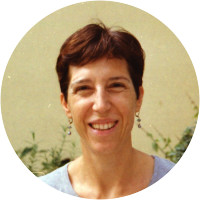 Sara is an art historian with doctoral degrees in Medieval and Modern Art History and Classical Antiquities. She is the author of a book, published by the Accademia dei Lincei, on the antiquities collection of Pope Julius II and has written various articles in important scholarly journals on the history of Renaissance and Baroque collections. More recently, she had published a book on some of the most famous paintings of Caravaggio in Rome which introduces a new interpretation of the works, based on philological data, and which is changing the way we look at this artist. For many years, she has combined her philological research with her work as a university instructor, museum educator and professional tourist guide.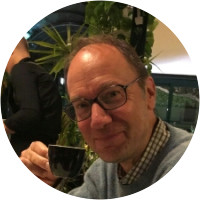 Originally from England, Richard has lived in Rome for the last fourteen years. He holds a Master's degree in medieval and twentieth-century history from London University and has a broad-minded and synthetic approach to understanding Rome. Richard works quite frequently with institutional travel organizations, such as museums and church organizations, and as a result spends much of his time traveling all over Europe. He brings this cosmopolitan and pan-European experience to bear on his work with us in Rome, constantly making connections to other cities and countries in the course of his lectures and seminars.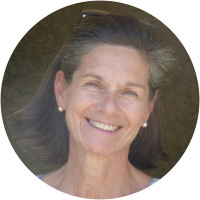 Patrizia holds a Master's degree in Medieval Archaeology and has studied at the Vatican and at the University of Aix-en-Provence. Her experience excavating in Rome is extensive, including major work at the Crypta Balbi in the 1990s, arguably the most significant archaeological excavation in central Rome in the last century. She worked for FAI - Fondo per l'Ambiente Italiano (Italian National Trust) as Rome's cultural attache for over 20 years. Patrizia is the author of the guidebook to Villa Gregoriana (Tivoli). She is an accomplished teacher and guide whose knowledge of (and passion for) the city of Rome is boundless.