Tour Details
Tour Description
One of the largest repositories of ancient art in the world, the Capitoline Museums—the oldest public museums in the world—provide an unparalleled, sweeping look at the history of Rome through its eclectic collection of art and artifacts. Overlooking the Forum, with its entrance in a piazza designed by Michelangelo, it's difficult to find a more characteristically Roman setting. As such, it also proves to be a rich, colorful backdrop for a Capitoline Museums for Kids Tour, examining the ancient world, its gods, emperors, and preoccupations. Together, we'll take a trip through Rome's history, using clues the Ancient Romans have left us to piece together an idea of what their lives were like. How did Ancient Romans dress? What did they do for fun? What was it like being a kid back then? We'll tackle these questions and much more, traveling through time with a scholar specially trained in visual learning strategies to crack the code of Ancient Roman life.
Capitoline Museums for Kids Tour
From the large fragments of the colossal statue of Emperor Constantine to the remains of the Temple of Jupiter and the bronze equestrian statue of Marcus Aurelius, the museum is packed full of artworks that help to enhance our understanding of Ancient Rome, from the daily life of its most glamorous citizens to their deeply held religious beliefs. During the walk, we'll also learn about Roman concepts of beauty, highlighted by marble busts of noblemen and patricians, as well as the spread of the Roman Empire through depictions of animals both common and exotic from around the ancient world.
Art and Power
Additionally, we will explore the role of art in the ancient world and how it was used to promote the idea of power. In particular, the Temple of Jupiter plays a major role in our discussion. Some time will be spent walking around this structure, which served as the most important temple in all of Ancient Rome, to discuss the role of religion in ancient society.


Where You'll Start
Tour Experts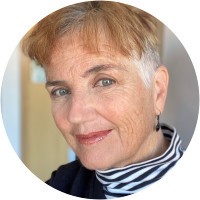 Liz, a native of San Francisco, California holds degrees in architecture from the University of California at Berkeley and Università degli studi "La Sapienza", Rome. She specialized in restoration and urban design. Her restoration projects have brought her to work in direct contact with the rich historical layers of Rome and Italy. She has been leading study walks for Context Rome since its beginning and has lived in Rome since 1988 practicing architecture, researching design and lecturing at university study abroad programs.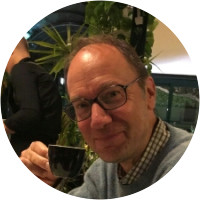 Originally from England, Richard has lived in Rome for the last fourteen years. He holds a Master's degree in medieval and twentieth-century history from London University and has a broad-minded and synthetic approach to understanding Rome. Richard works quite frequently with institutional travel organizations, such as museums and church organizations, and as a result spends much of his time traveling all over Europe. He brings this cosmopolitan and pan-European experience to bear on his work with us in Rome, constantly making connections to other cities and countries in the course of his lectures and seminars.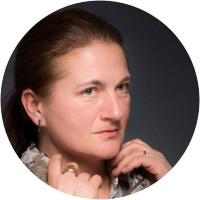 Elisabeth has multiple advanced degrees in archaeology and classical studies. She has done studies in classical philology, specifically Latin, and ancient art history. A frequent lecturer and adjunct faculty at John Cabot University, Elisabeth is currently researching Etruscan cultures. She wrote her dissertation on Etruscan musical instruments and is an active member of Gruppo Archeologico del Territorio Cerite, a conservation organization in northern Lazio.
Reviews can only be left by Context customers after they have completed a tour. For more information about our reviews, please see our FAQ.
Context and Hilary provided our group a most enjoyable and stimulating three hours at the Capitoline Museum. She brought the art alive with her in-depth knowledge and passion. She related easily to our teenagers and her sense of humor tempered the seriousness of the topics. Thanks for a fantastic morning. You made it a highlight of our trip to Rome.
Apr. 17, 2019
Lauren did a marvelous job exploring the treasures of the Capitoline Museum with my family. She showed how art historians work (without saying what she was doing, just diving in). She made close observations, asked questions what what we saw, then filled in the background with her significant expertise, and only at the end arriving at hypotheses about an object and its meaning. She showed us the classics, like Marcus Aurelius and his horse) and showed us why in their technique they are masterpieces (the platitudes about "draping" she elegantly explained). She made the case for her own interpretations, diverging sometimes from the common view, which was exciting. She used excellent judgment in selecting pieces that intrigued my thirteen year old (Doughboy Hercules!) and she spoke very succinctly and engagingly. As the tour ended, my daughter turned and said "this was the first time I liked a museum." My husband and I agreed that spending the time with Lauren was a treat. I would recommend her tour of the Capitoline Museum to anyone!
Jun. 22, 2018
Was not sure that my children would like a tour of ancient sculpture particularly as we had just spent 1 month in Greece and Italy and this was our second last tour. Surprisingly, the docent was fabulous and made everything work. She was informative and funny at the same time. My children said this was their favorite tour.
Jul. 13, 2016