Tour Details
Tour Description
Italian painter, Michelangelo Merisi (1573-1610), better known as Caravaggio, left an indelible mark on the world of art—especially in Rome, which fortunately contains a large selection of his works. Many know him only as a controversial artist who fled the city after committing murder, but his art stands alone in its quality and originality. Caravaggio's influence lead to the start of Italian Baroque era. This three-hour Caravaggio Tour of Rome, led by an art historian, explores the nature of Caravaggio's art in the context of its time, in order to fully understand his innovation and the controversy surrounding him.
Caravaggio Tour Rome
This tour focuses specifically on Caravaggio's work that lies
in-situ
, that is, in the places for which the art was originally created. In this case, our walk takes us to three significant churches in the historic center: Santa Maria del Popolo, Sant'Agostino, and San Luigi dei Francesi. Along the way, we'll pass through the same city streets—largely unchanged—that Caravaggio inhabited in the 1600s, a lively and sometimes dangerous landscape from which he drew inspiration and (controversially) models for his work.
Want to see more Caravaggio? Try our
Borghese Gallery Tour
.
Santa Maria del Popolo
We'll start at Santa Maria del Popolo, where two of Caravaggio's works are juxtaposed in the same chapel with that of his stylistic rival Annibale Carracci. This gives us a chance to consider the competition for patronage at the advent of the Baroque era, the artistic "Swan Song" of Papal Rome. As we pass through Piazza del Popolo and into the Tridente neighborhood where Caravaggio lived and worked, we will discuss his methods, recent scholarship, and the controversies that surrounded during his career, such as his turbulent life and personality which lead to a sword fight and his fleeing from Rome, never to return.


Sant'Agostino
The only church where courtesans could attend mass, we will explore how Caravaggio's art demonstrated a radical spirituality that appealed to the lower classes. This approach often resulted in the rejection of his paintings by other churches.
Has Caravaggio piqued your interest ? Learn about
Caravaggio's works in Naples
with Context.
San Luigi dei Francesi
Our adventure concludes with a visit to San Luigi dei Francesi, the church of the French congregation in Rome and home to Caravaggio's stunning series on Saint Matthew, his first publicly commissioned altarpiece painting. Here we'll discuss some of the fundamental art concepts that underpin Caravaggio's place in history, including his revolutionary use of tenebroso or tenebrisimo, the strong interplay of light and dark so characteristic and powerful in his work that perhaps reflects the well-known Renaissance proverb that "Every painter paints himself".


Where You'll Start
Tour Experts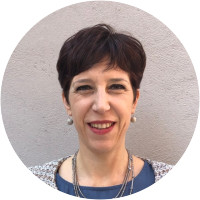 Sara is an art historian with doctoral degrees in Medieval and Modern Art History and Classical Antiquities. She is the author of a book, published by the Accademia dei Lincei, on the antiquities collection of Pope Julius II and has written various articles in important scholarly journals on the history of Renaissance and Baroque collections. More recently, she had published a book on some of the most famous paintings of Caravaggio in Rome which introduces a new interpretation of the works, based on philological data, and which is changing the way we look at this artist. For many years, she has combined her philological research with her work as a university instructor, museum educator and professional tourist guide.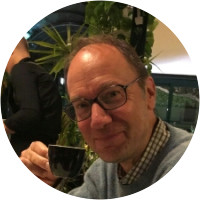 Originally from England, Richard has lived in Rome for the last fourteen years. He holds a Master's degree in medieval and twentieth-century history from London University and has a broad-minded and synthetic approach to understanding Rome. Richard works quite frequently with institutional travel organizations, such as museums and church organizations, and as a result spends much of his time traveling all over Europe. He brings this cosmopolitan and pan-European experience to bear on his work with us in Rome, constantly making connections to other cities and countries in the course of his lectures and seminars.
Francesca is an art historian with a master degree in art from the Sapienza University of Rome. She specialized in the art and culture of the Baroque period and in decorative arts, subjects on which she has published several essays. Her publications include a book on the Holy Years in Rome in the 17th century, a book on cameos engravers in Rome in the 19th century, and a book on Baroque silver and silversmiths. She is a licensed guide since 2001 and leads itineraries all over Rome, a city she truly loves. She is also an officilal guide of the Vatican Museums and Vatican City. She lives in Rome with her husband and three daughters.
Reviews can only be left by Context customers after they have completed a tour. For more information about our reviews, please see our FAQ.
Lauren was fantastic. Extremely knowledgeable and very friendly. An amazing way to learn.
Jul. 22, 2022
Paolo was an excellent guide to Caravaggio's art and to the history of the Renaissance.
Jun. 28, 2022
Paolo was excellent! Impressive depth of knowledge and a passion for the subject matter that makes it an exciting experience.
Jun. 27, 2022