Tour Details
Tour Description
Our Cucina Povera Dinner is a culinary dive into the heart of Italian cooking, one based on "poor" ingredients, that is, those that are readily available and inexpensive. Our guide, a culinary expert, will lead us through a dinner at a Roman trattoria selecting dishes that exemplify the cucina povera and explaining its historical and cultural importance. Not only is cucina povera still important to Italian cooking because of its history, but also because many people are now looking to it as a healthy and ecological way to eat, with its minimal quantities of meat and ingredients derived from a mixture of local cereals, legumes, and vegetables.
Cucina Povera - A Curated Dinner
Before the early 1960s, Italy was generally a poor and rural country. Thus, most people subsisted on ingredients from the larder, cereals and legumes that were easy to grow, and what could be gathered in the fields such as chicory and stinging nettles. Indeed, many of the dishes that we have come to so love today were born out of necessity and frugality. Italian families once let nothing to go to waste. Stale bread would be used for dishes such as panzanella salad or as breadcrumbs, which would be fried as a condiment for pasta or soaked in hot milk as breakfast before going to work in the fields. Leftover rice would become supplì o arancini. While many countries have similar histories with their cuisine, Italy, while poor, was fortunate to have a wealth of natural ingredients, which we will explore in this dinner.
From Famine to Feast
When meat was present in the cucina povera diet, it consisted of poor cuts of meat such as tripe, intestines and kidneys, or in sparing quantities to give flavor such as small bits of guanciale in pasta sauces. These dishes developed in particular in the important cities where there were courts and communities of wealthy people who ate the best cuts, such as in Rome with the Papal court. In many parts of Italy where people could not afford any meat in their regular diets, dishes such as pasta e fagioli (beans and pasta) and pasta e ceci (pasta and chickpeas) developed as a way of providing protein.


Many of the best examples of cucina povera dishes are those using ingredients that were available and freely growing in the countryside, such as risotto with nettles and soup with chestnuts. Still today, many of the vegetables that can be found in Italian markets, restaurants, and tables were those growing spontaneously in the local surroundings. Chicory comes to mind as does wild asparagus and misticanza, which essentially looks like a mixture of weeds but is delicious once boiled and then cooked up with garlic and chili pepper.
A Resurgence
The cucina povera diet, while never abandoned altogether, is now coming back into fashion as many Italians are seeking to return to a simpler and more sustainable diet. Cucina povera, by its very nature, is local and seasonal, exemplifying an approach of minimal food waste by making the most of every available ingredient.


The trattoria where you will have your guided Cucina Povera Dinner has been carefully selected for its quality and its authentic traditional cooking. The multi-course menu will vary according to the guide as well as the season and has been carefully selected to give a wide variety of choice within the cucina povera diet. Please leave a note on your order if you have food allergies or strong objections to certain types of food.


Where You'll Start
Tour Experts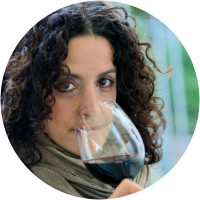 Gina is a food historian, coffee connoisseur and cook. Born into an Italian-American family, Gina spent countless hours in the kitchens of her mom and her Neapolitan and Sicilian grandmothers – watching, cooking, tasting – dreaming of living in Italy. In 2007 she relocated to Rome where she earned a Master's degree in Italian Gastronomic Culture from the Università degli Studi di Roma "Tor Vergata", and became a certified sommelier and member of AIS. She also holds an MBA from NYU. Before relocating to Rome, she worked for Tom Colicchio's Craft family of restaurants in NYC in business development and marketing and she spent some time in the kitchen. Her writing appears on numerous food and travel publications.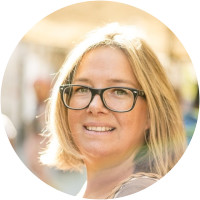 Eleonora is a TV host, journalist, and culinary connoisseur based in Rome, Italy. Her writing appears in several food and travel publications. Her show "ABCheese" is broadcast on Italian food network Gambero Rosso.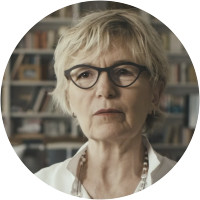 Chiara is a native Roman with family roots taking her back to the rugged mountains of Abruzzo. A passionate connoisseur of Rome and its rich cuisine, she is a trained nutritionist and a personal chef. She's also worked as a personal shopper for years, thanks to her deep knowledge of the artisans' traditions in the city. Over the years, her energetic, multifaceted personality has allowed her to combine valuable volunteer opportunities in several prominent cooking schools, architecture projects, and even nursing. A mother of four high school and college age children, she lives on top of some of the most exciting, trend-setting venues in Rome, culinary and otherwise!
Reviews can only be left by Context customers after they have completed a tour. For more information about our reviews, please see our FAQ.
Our experience with Chiara was perfect from beginning to end. She knows her subject, and thoroughly explained the food culture in Rome and Italy. She shared many sources for ingredients and recipies. She is truly a cook to copy!
Nov. 1, 2019
Gina was fantastic. We had so much fun and learned a lot about traditional Roman cooking.
Aug. 6, 2019
The restaurant selection was great (very good food and comfortable environment). Gina was so nice and great company.
Nov. 15, 2016
Savor a Roman meal with Context
Get to know one of the culinary specialists who lead this tour