Tour Details
About the Tour
Duration

From 1 Day to 6+ Days
Tour Description
Need help planning a trip to Rome? We can work with you to create a custom tour to suit your interests, from the archaeology of Ancient Rome to Papal history, Roman culinary traditions to the Baroque masterpieces of Bernini, drawing on our network of expert Rome tour guides. From a full-day to a full week, our planning specialists have your trip covered.
How to Book
Whether you already have something in mind or want help dreaming up something entirely new, our dedicated planning specialists are on hand to make the most of your travels. Context planners, all travelers in their own right and experts in their dedicated territory, will partner with you to create an itinerary suited exactly to your needs and schedule.
Fill out our
CUSTOM ROME FORM
or email us at custom@contexttravel.com to get started.
Itinerary Inspiration
For those unsure of exactly what they'd like to do, below is an
example
Rome itinerary to ignite your imagination; another good place to start brainstorming is with a perusal of our other
private and small group Rome tour options
:
Archaeological Highlights of Ancient Rome (Estimated Cost: $3000)
Day 1
Our first day will explore the often missed (but extraordinarily preserved site) of Ostia Antica, the ancient port city a mere hour outside of Rome.
Once in Ostia, we'll visit ancient apartments, markets, and gathering places to understand the daily life and commercial forces behind the Rome's vast empire.
Day 2
Our second day will shift focus towards the key archaeological monuments of Forum, Palatine Hill, and Colosseum.
After a local lunch, we'll explore the ancient underpinnings beneath street level, with explorations into Rome's crypts, sewers, and buried temples, seeing firsthand the layers of the Eternal City.
Day 3
We'll conclude with another day excursion from Rome, this time visiting the famous ancient ruins of Pompeii and the nearby Naples Archaeological Museum.
Buried in an instant by an explosion of nearby Mount Vesuvius in 79 A.D., Pompeii offers a remarkably preserved glimpse into the daily life of Ancient Romans, from slaves, to children, to powerful city aristocrats.
FAQ
What is included in the Custom & Multi-Day itinerary of Rome?
Cost details will vary based on exact itinerary, but all of our Custom & Multi-Day itineraries include the cost of your private guide. In many cases, vehicle/transportation costs, select meals, and site entrances may also be included. Your Context planning specialist will confirm exactly what is included in your personal itinerary before charging your credit card. Accommodation is not included.
What information do you need from me in order to build a custom itinerary?
Our planning experts will be in touch to help you build your perfect tour, but in general, try to include the following pieces of information in your custom request form:
How many days would you like the tour to be?
Do you have specific goals for your trip?
Which sites and venues would you like to prioritize? Do you want to just pass by or explore inside as well?
Do you have any mobility concerns?
Who are you traveling with? What are their ages and interests?
How much does the Custom & Multi-Day tour cost?
Pricing will vary by itinerary. Your planning expert will provide an itinerary and pricing proposal for your trip before confirming your Context tour and charging your credit card.
How does the Custom & Multi-Day bookings process work?
Once you submit your custom request form (or contact us at
custom@contexttravel.com
), we'll get in touch via email or phone to review your ideas and finalize an itinerary. We only charge your credit card once all details have been confirmed.
Is this suitable for children and / or travelers with mobility challenges?
Yes. We can adapt the route based on the ages, needs, and interests of travelers in your party.
Tour Experts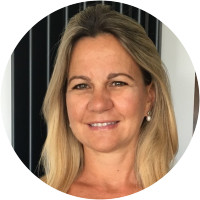 Giovanna is an art historian and Rome native. She has a Master's degree in art history from the Sapienza University of Rome with a specialization in Modern and Medieval art. She works as an editorial consultant for a number of cultural organizations in Rome including the Superintendency of Archaeology of Rome. Giovanna is fluent in Italian (mother tongue), English, and French, and has a unique interest in Mannerism.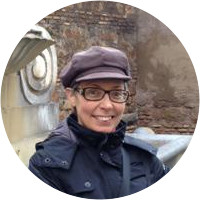 Olivia is a Rome licensed guide and an expert art historian who has worked as a main contributor to the award-winning Eyewitness Guide to Rome. She combines this role with her job as a professor, teaching a course at the Lorenzo de Medici School in Rome on Roman civilization. In addition she has contributed to the National Geographic Lost Cities of the Ancient World. Olivia infuses her discussion of Rome with a sense of what it's like to grow up in the city and be Roman.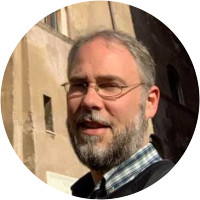 Gregory, a native of Providence, R.I., studied classics at high school and as an undergraduate at McGill University. He has completed coursework for a Master's degree in theology at the Pontifical Institute for Patristic Studies, or the "Augustinianum," in Rome and is currently waiting to take his comprehensives and defend his thesis on the church fathers. Gregory leads walks of the Vatican and other religious sites in Rome, but he is also a superb classicist and one of the few Context:Rome docents who can hold a conversation in Latin.
Reviews can only be left by Context customers after they have completed a tour. For more information about our reviews, please see our FAQ.
Valeria was a fantastic guide. Couldn't have asked for a more knowledgeable (an architect herself) or pleasant person to enlighten me about a portion of the history of the built environment of Rome, connecting the ancient with the 20th and 21st centuries. One sometimes thinks the calendar stops with the end of the Empire or the Renaissance, but venturing out of the center of Rome exposed a whole new facet of history for me. Would have loved to have taken another tour with her of EUR but time constraints didn't allow. And she was gracious enough to have paid for my tram ride as I didn't have any euro. I'm just wondering if you offer pick ups and drop offs. I mention this only as someone unfamiliar with the city. Though I was able to use Uber for the purpose of meeting Valeria and returning to my hotel, having that aspect covered might be nice. Altogether money well spent. Would recommend to anyone.
Sep. 8, 2019
Everything was great. We're going to Puglia and wish you had guides there.
Jul. 16, 2019
No words can describe how knowledgeable and smart this incredibly nice and friendly person. He knows everything about the entire area and beyond, and was also more than willing to answer any questions we had about the history, the ruins, or even the city in general. We absolutely loved Dimosthenis and cannot stress how much he did to make sure we had an excellent tour experience.
Jul. 9, 2019