Tour Details
About the Tour
Duration

From 1 Day to 6+ Days
Tour Description
Need help planning a trip to Rome? We can work with you to create a custom tour to suit your interests, from the archaeology of Ancient Rome to Papal history, Roman culinary traditions to the Baroque masterpieces of Bernini, drawing on our network of expert Rome tour guides. From a full-day to a full week, our planning specialists have your trip covered.
How to Book
Whether you already have something in mind or want help dreaming up something entirely new, our dedicated planning specialists are on hand to make the most of your travels. Context planners, all travelers in their own right and experts in their dedicated territory, will partner with you to create an itinerary suited exactly to your needs and schedule.
Fill out our
CUSTOM ROME FORM
or email us at custom@contexttravel.com to get started.
Itinerary Inspiration
For those unsure of exactly what they'd like to do, below is an
example
Rome itinerary to ignite your imagination; another good place to start brainstorming is with a perusal of our other
private and small group Rome tour options
:
Archaeological Highlights of Ancient Rome (Estimated Cost: $3000)
Day 1
Our first day will explore the often missed (but extraordinarily preserved site) of Ostia Antica, the ancient port city a mere hour outside of Rome.
Once in Ostia, we'll visit ancient apartments, markets, and gathering places to understand the daily life and commercial forces behind the Rome's vast empire.
Day 2
Our second day will shift focus towards the key archaeological monuments of Forum, Palatine Hill, and Colosseum.
After a local lunch, we'll explore the ancient underpinnings beneath street level, with explorations into Rome's crypts, sewers, and buried temples, seeing firsthand the layers of the Eternal City.
Day 3
We'll conclude with another day excursion from Rome, this time visiting the famous ancient ruins of Pompeii and the nearby Naples Archaeological Museum.
Buried in an instant by an explosion of nearby Mount Vesuvius in 79 A.D., Pompeii offers a remarkably preserved glimpse into the daily life of Ancient Romans, from slaves, to children, to powerful city aristocrats.
FAQ
What is included in the Custom & Multi-Day itinerary of Rome?
Cost details will vary based on exact itinerary, but all of our Custom & Multi-Day itineraries include the cost of your private guide. In many cases, vehicle/transportation costs, select meals, and site entrances may also be included. Your Context planning specialist will confirm exactly what is included in your personal itinerary before charging your credit card. Accommodation is not included.
What information do you need from me in order to build a custom itinerary?
Our planning experts will be in touch to help you build your perfect tour, but in general, try to include the following pieces of information in your custom request form:
How many days would you like the tour to be?
Do you have specific goals for your trip?
Which sites and venues would you like to prioritize? Do you want to just pass by or explore inside as well?
Do you have any mobility concerns?
Who are you traveling with? What are their ages and interests?
How much does the Custom & Multi-Day tour cost?
Pricing will vary by itinerary. Your planning expert will provide an itinerary and pricing proposal for your trip before confirming your Context tour and charging your credit card.
How does the Custom & Multi-Day bookings process work?
Once you submit your custom request form (or contact us at
custom@contexttravel.com
), we'll get in touch via email or phone to review your ideas and finalize an itinerary. We only charge your credit card once all details have been confirmed.
Is this suitable for children and / or travelers with mobility challenges?
Yes. We can adapt the route based on the ages, needs, and interests of travelers in your party.
Tour Experts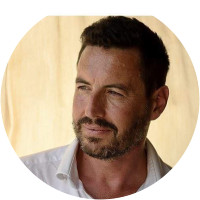 Alessandro is an archaeologist and art historian, and studied Greek and Roman archaeology with Mario Torelli and Filippo Coarelli. He has published his undergraduate thesis on Greek Works of Art in the Age of Augustus, his Ph.D. thesis on Hellenistic Sculpture, as well as a number of articles on Greek and Roman art. An expert in cultures and civilizations of the Mediterranean, Alessandro has traveled from Morocco to Iran, participated in excavation programs in southern Italy and Greece, and lived in Athens for a long period. He has collaborated with travel magazines, published a guide book on the Greek Islands. A book of photos and short proses was recently published with the title Aura. Voyage to Italy. He gives tours in Umbria, Rome, and other parts of Italy, he lectures for public and private associations. He also teaches archaeology and art history in American and Canadian universities in Rome, Tuscany, and Perugia. He has three children, Sofia, Dario, and Dafne.
Livia obtained a degree in Archaeology at the Sapienza University of Rome and has a Master's degree in the History and Conservation of Cultural Heritage from the University of Roma Tre. Her main field of interest is ancient Roman topography and early Christian architecture; however, she is an accomplished scholar whose teaching ability extends to the Renaissance and Baroque Rome. As a native Roman, Livia is very enthusiastic in sharing the deep love and knowledge she has for her hometown with clients.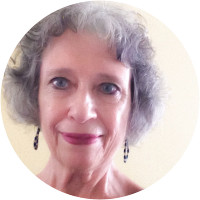 Janet has lived between Rome and U.S.A. while working on her dissertation for Columbia University on photography in Italy under Fascism. Before that, she worked as an editor for an arts publication in Chicago. She is a painter and has taught drawing and painting in art schools and art departments in the Boston area. Her specialization in Modern Italy addresses the effects on Italians of living with history while defining themselves as modern so she has become familiar with Rome's many pasts and their expression through art and architecture. She is now based in Rome where, among other things, she sings in a Gospel Choir.
Reviews can only be left by Context customers after they have completed a tour. For more information about our reviews, please see our FAQ.
Philip is a superb guide! He was flexible, informative, and entertaining.
Oct. 8, 2018
With a variety of ages and interest levels, our group could be tough to accommodate, but Janet hit all the right notes! She could engage reluctant teenagers, see when we needed a break and modify the itinerary to fit interest levels. Not to mention, she seemed an infinite font of information answering all of our questions (no matter how random) with interesting and detailed replies. If other docents are anything like Janet, I'd book Context Travel again in an instant.
Aug. 17, 2018
Liz was excellent. Our only regret through no fault of hers was that we were unable to complete the tour of The Palantine Hill due to a technical shutdown inside Livia's palace.
Aug. 12, 2018