Tour Details
Tour Description
Although small and manageable, the private collection of Cardinal Scipione Borghese is impressively filled with masterpieces of Renaissance and Baroque art, making the Galleria Borghese one of the best opportunities for children, and their lucky parents, to learn about art and history in Rome. With our
family-trained tour guides
, this Borghese Gallery for kids tour provides an exciting environment to stimulate discussion between children and adults. Using inquiry-based learning techniques, our expert guides will create a narrative based on the individual stories of the artists, how they lived, and how they created their masterpieces.
Borghese Gallery for Kids
As nephew to Pope Paul V, Cardinal Borghese was a power broker in 17th century Rome, designing a large, sumptuous garden villa on the edge of Rome to house an amazing collection of art. His impeccable taste and trained eye was virtually unprecedented and set an incredibly high standard for any subsequent private collection that followed. Although looted by Napoleon a century later, the collection remains one of the best in Rome—and the perfect venue to explore the history of some of the masterpieces contained within. Works by Raphael, Bernini, Caravaggio, and Titian feature prominently in the museum, allowing your family to see a broad and iconic range of artists important to Italian art history.
Uncover Hidden Meanings
Themes such as mythology and history are predominant, allowing families to draw upon their own knowledge and participate in the story telling, while our guide takes care to point out hidden details and symbols in the works. These details can aid in your understanding and identification of the meaning behind the art. In this way, our aim is to not only have your family understand the works in the Galleria Borghese, but to equip you with the basics for understanding other art historical sites and museums during your travels.


Note: Context will take care of the necessary reservation in advance. You will pay for the tickets upon your booking and your guide will collect them for you at the entrance of the museum on the day of the walk
Where You'll Start
Tour Experts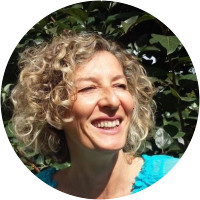 Cecilia is an art historian and a native Roman with a Master's degree in Medieval and Renaissance art from the Sapienza University of Rome. Although her specialty is painting and decorative arts, she has a broad knowledge of the history of Rome and a personal passion for ancient history, which she shares on many antiquity-themed itineraries. Cecilia has worked actively in the past as a lecturer, teacher, and curator of exhibitions. She had been a staff member of the didactive service of the Vatican Museums, the Galleria Doria Pamphili and the Galleria Colonna where she still frequently consults. As a licensed guide for Rome and Florence and with a specialized teaching degree, she has more than 20 years of experience in leading highly-qualified tours.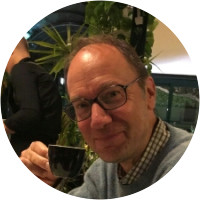 Originally from England, Richard has lived in Rome for the last fourteen years. He holds a Master's degree in medieval and twentieth-century history from London University and has a broad-minded and synthetic approach to understanding Rome. Richard works quite frequently with institutional travel organizations, such as museums and church organizations, and as a result spends much of his time traveling all over Europe. He brings this cosmopolitan and pan-European experience to bear on his work with us in Rome, constantly making connections to other cities and countries in the course of his lectures and seminars.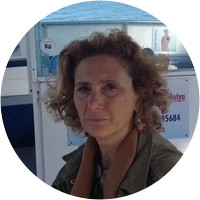 Vannella earned her Master's in art history from the Sapienza University of Rome, with a special focus on teaching. She is an accomplished lecturer and teacher, and has been organizing on-site learning and tours in Rome for nearly thirty years. Vannella is an official guide for the Vatican Museums and has worked in such Roman museums as the Borghese Gallery, Castel S. Angelo, Galleria Colonna, and Galleria Doria Pamphili.
Reviews can only be left by Context customers after they have completed a tour. For more information about our reviews, please see our FAQ.
Hilary was wonderful. She was so engaging and responsive to the interest of the girls. She gave the girls a way to look and talk about art that cultivated confidence and sincere appreciation. She was funny and full of information that was interesting and age appropriate without being watered down.
Jun. 2, 2017
The tour guides made the overwhelming amount of history/art/architecture/culture accessible and digestible, and were very good at keeping the whole family entertained and engaged. We loved the personal experience and small group of the tour. All in all fantastic.
Apr. 25, 2016
The customized, special attention our family received during the trip was great. The focus on our daughter worked out perfectly. The docent immediately received my daughter's level of understanding and directed the tour to her which was great. Otherwise, my daughter would have been bored senseless but was thrilled to answer questions about what she thought and felt about the art works. The docent was great. She has a great knowledge and understanding of the artwork and has a great ability to explain to adults and children at the same time. It was certainly our best tour in Rome, and it was the main reason we are using Context again for two tours in Greece. THANKS!
May. 15, 2015