Tour Details
Tour Description
On this three-hour Jewish Rome tour, in the company of an art or religion historian, we will explore the Ghetto and Trastevere neighborhoods and learn about the vibrant, long-standing history of the Jewish community in Rome, one of the oldest in Europe.

First, we'll begin our Jewish Ghetto and Trastevere tour with a stroll through the Ghetto, getting a feel for the daily hustle and bustle in this quiet neighborhood, which ranks, after Venice, as the second oldest ghetto in the world (founded around II A.D.). We'll also take a look at other notable sites within the Ghetto, like Portico d'Ottavia, Piazza Mattei, and the kosher restaurants and Jewish-owned businesses that give the area its character today. When possible, based on its opening schedule, we will visit the majestic Synagogue, built in 1904, and its museum. Then we'll cross to the Tiber Island, where we'll spend some time discussing the river and some of the noteworthy monuments in the vicinity.

We'll then cross over into Trastevere, passing some of the city's important churches, including Santa Cecilia, built upon the ruins of an ancient Roman house, and Santa Maria in Trastevere, one of the oldest Christian sites in the world. If time allows, we may also visit S. Francesco a Ripa, where one of Bernini's most wonderful and least-visited statues rests. By the end, we'll have a sense of the pluralism in Roman society and how minority, or outsider, groups like the early Christians or Jews left their mark on the city throughout history.

If you are interested in further exploring the Jewish history of Rome, we recommend our Jewish Catacombs Tour. For more on early Christianity in Rome, try our Christian Rome Tour.
Where You'll Start
Tour Experts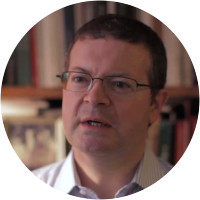 Frank
Frank is an art historian and studied at Oxford University and the Courtauld Institute of Art. He is a former fellow of the Metropolitan Museum of Art and lectures for the museum throughout Europe. After many years in New York, he returned to Rome, where he was raised, and is now part of the art history faculty at Temple University Rome.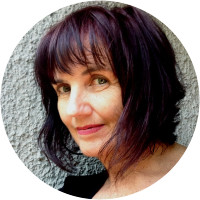 Liz
Liz, a native of San Francisco, California holds degrees in architecture from the University of California at Berkeley and Università degli studi "La Sapienza", Rome. She specialized in restoration and urban design. Her restoration projects have brought her to work in direct contact with the rich historical layers of Rome and Italy. She has been leading study walks for Context Rome since its beginning and has lived in Rome since 1988 practicing architecture, researching design and lecturing at university study abroad programs.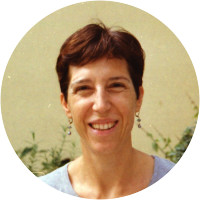 Sara
Sara is an art historian with doctoral degrees in Medieval and Modern Art History and Classical Antiquities. She is the author of a book, published by the Accademia dei Lincei, on the antiquities collection of Pope Julius II and has written various articles in important scholarly journals on the history of Renaissance and Baroque collections. More recently, she had published a book on some of the most famous paintings of Caravaggio in Rome which introduces a new interpretation of the works, based on philological data, and which is changing the way we look at this artist. For many years, she has combined her philological research with her work as a university instructor, museum educator and professional tourist guide.
Reviews can only be left by Context customers after they have completed a tour. For more information about our reviews, please see our FAQ.
This tour was all we had hoped for. Dony is an excellent teacher guide. Being an historian the area of Russia and Slavic studies I can see that Dony has an exceptional degree of knowledge. The history of the Jews, pagans and Christians was very enlightening. Coming from parents who are Jewish and Catholic it made this relationship in Italy of Jews and Christians so much more pertinent. We thank Dony for a magnificent tour. He has amazing expertise in this area of study and a very warm personality. Thank you Context and Dony for a very special day.
Jan. 12, 2020
Wonderful tour. Highlight of our entire trip!
Jan. 4, 2020
Janet was knowledgeable and friendly. She was delightful to spend time with.
Dec. 29, 2019