Tour Details
Tour Description
Bring Renaissance masterpieces to life for your little ones on this private Trastevere Tour for Kids, digging into Roman mythology behind some of this neighborhood's most enduring art. This tour, in the company of a scholar trained to work with children, takes place in and around the Villa Farnesina, which was the private villa of Agostino Chigi. Here, on the banks of the Tiber River, the Renaissance painter Raphael (and others) painted some of the most important mythological works in the world. A quiet refuge from the bustling city—and uniquely situated off the tourist track—this is the perfect setting for a fascinating discussion of myths, art, and the world of the Renaissance.
Trastevere Tour for Kids
Our time begins near the Campo de'Fiori, which will give us the opportunity to explore several nearby palazzi and introduce the subject of mythology and its importance in Renaissance art and architecture—and indeed in Rome, generally. We will then amble toward the Trastevere neighborhood, crossing over the Ponte Sisto, a great feat of engineering for the Renaissance popes. If the mood strikes, we may have a chance to do some sketching at this point, as the bridge provides a lovely view of the cupola of St. Peter's.


Want to learn more about Trastevere? We also explore the neighborhood's Jewish history on our
Jewish Rome Tour
.
Villa Farnesina
Once across the bridge we'll visit the Villa Farnesina, one of the great palaces of Rome once owned by Agostino Chigi, banker to the Pope, and filled with Renaissance masterpieces, including several rare frescoes by the painter Raphael. Our guide will guide us through an interactive discussion of these frescoes, paying special attention to their mythological context. Together, we will learn about gods and goddesses, hearing tales of their exploits and learning to identify them by their attributes. We will also gain insight into ancient Roman religious practices and how they perceived their world. One myth especially prominent in our discussion is that of Cupid and Psyche, an exciting tale of forbidden love between a mortal and a god. We'll talk about the symbolism of this myth and its interest during the Renaissance when we enter the fantastically frescoed loggia painted by Raphael at the back of the villa.


Sketches and Scavenger Hunts
In conjunction with learning about each god and goddess, your family will be given drawings of these mythological beings, specially created for Context by illustrator Jessica Golden. These cards, which contain information about each god, can then be used during and after your travels—it's amazing how frequently we can spot these attributes once we know them. For smaller children, these cards can be used to play a scavenger hunt within the villa itself.
Where You'll Start
Tour Experts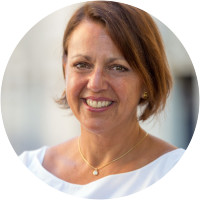 Laurie has lived and worked in Rome since 2006, when she moved here with her family from Cambridge, Massachusetts. An anthropologist and art historian with a BA from Vassar College and a PhD from the University of Pennsylvania, Laurie worked as a curator at museums in Santa Fe and Boston and served as a Fulbright consultant to museums in Southeast Asia before moving to Italy. She teaches courses in Museum Studies and Art under Fascism for Temple University in Rome and other study abroad programs. Laurie has collaborated with the Special Superintendence for Archaeology of the Ministry of Fine Arts in Italy, and is a Research Associate at the Peabody Museum of Archaeology and Ethnology at Harvard University. As she takes students and travelers to museums, archaeological sites, villas, palaces and churches throughout Italy, Laurie consistently experiences the joy of discovering something new at every place she visits.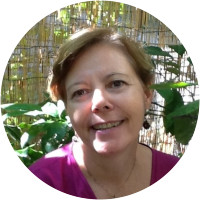 Anna Livia holds a Masters in art history from the Sapienza University of Rome, with a specialization in Renaissance painting and history, including daily life in the 1600s. She wrote her thesis on Raphael's decoration of the Papal bathroom in the Vatican residence. Annalivia is a native Roman whose roots go back decades. Her grandfather was one of the Palatine honor guards of the Pope. In addition to teaching (for which she holds an additional graduate degree) and lecturing, Annalivia also works for the Modern Art Gallery of the Municipality of Rome as supervisor for the didactic activities.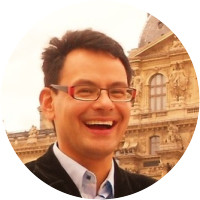 Dony holds a Ph.D in Art History from the University of Granada, Spain and an MA in Communication and Culture from the University of Sao Paulo, Brazil. Traveller, art historian, documentary photographer and visual archaeologist, Dony has written 3 books about history and music, including Electronic Samba. Dony is an independent scholar who has explored the globe extensively. He has travelled to more than 38 countries and approximately 200 cities, stopping to delve deeper in Spain, England, Brazil and Italy. He regularly contributes to books and periodicals such as The Ecologist, Traveler magazine and Cambio 16, Lozzy maps and guides. Dony's passion for and life-long research into Art History and Greek-Roman civilization has brought him to lecture at universities and deliver papers at conferences in Spain, Italy and Brazil. With Context he leads walks in Rome and Paris. He is now based in Rome where he is currently working on a book about historical Roman musical personalities, which includes such characters as Nero and Giovanni Pierluigi da Palestrina, the Choirmaster at the Sistine Chapel.
Reviews can only be left by Context customers after they have completed a tour. For more information about our reviews, please see our FAQ.
The tour was geared towards our kids and they really enjoyed it - not too long (which is key with kids in Rome!) and not TOO history-filled. Rhianne was fun and managed to teach along the way. My son is a big mythology buff and she allowed him his space to tell stories and show off his knowledge. He was proud. The parents enjoyed seeing a few lesser-known spots. It definitely felt off the tourist path, which is always appreciated. We continued strolling through Trastavere after the tour and enjoyed that as well.
Dec. 4, 2013
As a parent of three very different children at very different developmental stages (ages 15,10 and 5) I knew my group required a skilled and capable teacher. I am happy to report Lauren did not disappoint us. Lauren was successful at keeping everyone's attention (including mine!) using humour and real life to bring the content of her mythology walk alive and relevant. Lauren's presentation provoked thought and presented the God's in a memorable way. The kids are still looking for the representation of the gods in the architecture and art. My 5 year old regularly looks at the colouring handouts that Lauren gave her and has taken the initiative to write out the name of the Roman gods. We certainly have seen the Villa Farnesina in a way that no one else could have shown us. Thank you.
Jul. 22, 2013
Linda was a great match for our group spanning from age 11 to 80 yrs. She was sensitive to the pacing for all participants. She brought energy, humor and a talent for story telling that made the Villa Farnesina art come alive. She did a great job sizing up what was already familiar and unfamiliar with the group. She coped with some unfriendly rain timing, and stayed a bit longer showing us additional items in the Villa while the rain eased. There wasn't anything we threw at her that she didn't answer well, and she made connections between the period of the Villa and current life. We would jump at a chance to have her with us again.
Apr. 7, 2013