Tour Details
Tour Description
During the Renaissance, powerful families from all over Europe descended upon Rome in order to be closer to the
Vatican
and Catholic Church. They erected magnificent palaces, paved streets, and commissioned such artists as Michelangelo and Raphael to create beautiful testaments to their power and prestige. During the course of this three-hour Rome Palazzo Tour, we will plunge ourselves into this world, exploring the great palaces of the Renaissance with an art historian while discovering exactly how art and power went hand-in-hand during 1500s Rome.
Rome Palazzo Tour
We'll spend the first part of our time together in an area of central Rome near Campo de' Fiori where several important families from northern Italy built their palaces in the early years of the 1500s. Here, we'll encounter a number of very significant artists and architects, including Bramante, Raphael, and Michelangelo, while our guide helps frame some of the basic concepts that informed the work of these thinkers, including a revived interest in antiquity and developments in mathematics and philosophy. We'll also look at the social and political developments in Rome during this period, as each family vied with the other for the ultimate position of power: the papacy.
The Farnese Family
Our walk will then take us through Piazza Farnese, site of the imposing Palazzo Farnese, the historical home base of the Farnese family, the wealthy clan that counted Pope Paul III among its members. Designed in part by Michelangelo, Palazzo Farnese is a supreme example of a noble Renaissance palace and is recognized as one of the most majestic and graceful structures in the city. It also exemplified the prestige of the Farnese and will lead us to a discussion of how art and power intersected here and elsewhere (a topic further explored on our
Rome Art and Propaganda Tour
).
A Walk Through History
Our stroll through the rest of this neighborhood may include any number of other 16th and 17th century mansions, including the Palazzo Cancelleria, a milestone of Renaissance architecture. Along the way we'll discuss the life and lifestyle of the aristocracy, including the lavish balls and parties that were thrown here and that figured critically into the larger political landscape of the city. We will pass through many significant streets of the city, too, most of which date to the late medieval or early Renaissance period, including the Via Giulia, arguably the most important street in Rome, designed by Bramante.
A Closer Look
The second half of our tour will focus on one of the best preserved Renaissance homes of the period, the Villa Farnesina. Built by Agostino Chigi, a wealthy Sienese banker who underwrote much of Pope Julius' enterprises (including the Sistine Chapel), the villa today boasts an array of important artworks. Among these are two major pieces by Raphael: "The Triumph of Galatea" and the amazing "Cupid and Psyche" ceiling fresco cycle. Quiet and rarely visited, Villa Farnesina will also afford us the opportunity to get close to the art that drove the Renaissance. Wrapping up, we will explore how the Villa Farnesina exemplifies the themes we will have explored on this tour: an interest in antiquity, the intersection of power and art, and the presence of the Church in everyday life.


FAQ
Do we go inside the venues? We go inside Villa Farnesina. Palazzo Farnese is seen from the exterior. Please note: interior visits of the Palazzo Farnese can only be booked directly through the venue itself. they do not allow for any outside tour groups.
Where You'll Start
Tour Experts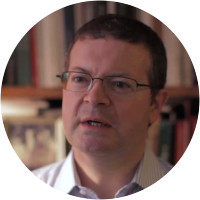 Frank is an art historian and studied at Oxford University and the Courtauld Institute of Art. He is a former fellow of the Metropolitan Museum of Art and lectures for the museum throughout Europe. After many years in New York, he returned to Rome, where he was raised, and is now part of the art history faculty at Temple University Rome.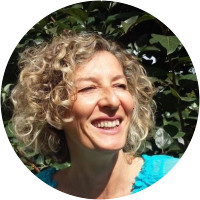 Cecilia is an art historian and a native Roman with a Master's degree in Medieval and Renaissance art from the Sapienza University of Rome. Although her specialty is painting and decorative arts, she has a broad knowledge of the history of Rome and a personal passion for ancient history, which she shares on many antiquity-themed itineraries. Cecilia has worked actively in the past as a lecturer, teacher, and curator of exhibitions. She had been a staff member of the didactive service of the Vatican Museums, the Galleria Doria Pamphili and the Galleria Colonna where she still frequently consults. As a licensed guide for Rome and Florence and with a specialized teaching degree, she has more than 20 years of experience in leading highly-qualified tours.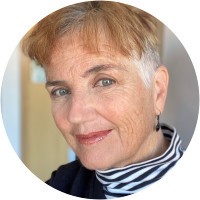 Liz, a native of San Francisco, California holds degrees in architecture from the University of California at Berkeley and Università degli studi "La Sapienza", Rome. She specialized in restoration and urban design. Her restoration projects have brought her to work in direct contact with the rich historical layers of Rome and Italy. She has been leading study walks for Context Rome since its beginning and has lived in Rome since 1988 practicing architecture, researching design and lecturing at university study abroad programs.
Reviews can only be left by Context customers after they have completed a tour. For more information about our reviews, please see our FAQ.
Richard was an excellent guide! He has great knowledge and insight, and lived up to the company name...by providing great context to our experience. Highly recommended!
Apr. 13, 2022
More focus on the Renaissance or tying to the characters and places we were visiting to the topic would be useful.
Oct. 5, 2021
We thoroughly enjoyed our time with Jose who was extremely knowledgeable and passionate about Rome and the Renaissance period. Truly a renaissance man! We will be back for more!
Aug. 29, 2021