Tour Details
Tour Description
Christmas in Rome has always been a spectacular time of year. Steeped in tradition, most churches display elaborate nativities for veneration during the Christmas season. On this three-hour Rome Christmas tour, we will explore the city's magnificent holiday displays, from the church of St. Mary Major to the church of San Cosmas e Damiano, visiting several other important sites in between. Led by a theologian, we will explore the meaning and function of these relics and nativities and how they relate to the Christmas tradition.
Rome Christmas Tour
We begin at the church of St. Mary Major, where relics of the Christ child's manger, normally covered by Pope Pius IV's reconstruction of the high altar, are revealed during the Christmas season. We will also discuss one of the oldest nativity scenes in Rome, carved in marble by Arnolfo di Cambio in 1280. Depicting the arrival of the Magi, the scene was almost entirely destroyed during the 16th century when Pope Sixtus V ordered it moved. The remaining figures, all beautifully carved, can be viewed only during the holiday season.
World-Renowned Nativities
We then continue through the Monti neighborhood where we may stop for a coffee and traditional Christmas pastry, such as
pangiallo
or
torrone
(nota bene, we try more seasonal treats on our
Rome Holiday Food Tour
). As our time in Monti ends, our discussion culminates in the viewing of two of the most breathtaking and well-known nativity scenes in Rome. The church of San Cosma e Damiano annually displays its nativity, a stunning artistic achievement that ranks among the largest in the world. Finally, we'll visit Santa Maria in Aracoeli, which exhibits a more understated but no less beautiful nativity that, from Christmas Eve onwards, includes the Santa Bambino, a sculpture of the Christ Child carved from olive wood.
FAQWhen can this tour be held?
This is a seasonal tour available only from December 8 until January 6 of each year, when the nativity scenes and holiday decorations are displayed.
Does this tour include tasting holiday specialities?
While we may stop for a holiday treat, clients interested in learning more about Roman holiday food traditions should take our
Taste of Rome: a Holiday Stroll
.
Is this tour suitable for children?

Yes, although the tour isn't part of our family program (which includes special activities for younger learners), it is appealing to children. Please be sure to include the ages of your children when booking and we will assign a family-friendly guide.
Is this tour suitable for clients with mobility issues?
This tour involves moderate walking of around 2 kilometers (1.2 miles) and along uneven cobbled streets. If you have any mobility concerns, please contact us to discuss possible adjustments to the tour.
Where You'll Start
Tour Experts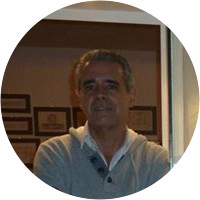 Jose brings an unusual combination of theoretical knowledge and practice to his walks, which he has led in Philadelphia and in the New York Metropolitan Museum of Art, as well as in Rome, Naples, and Florence. A professional fine artist with an art studio in Rome near the Church of Santa Maria sopra Minerva and graduate of St. John's College in Annapolis, Maryland, Jose knows how to read the almost forgotten languages of Greek and Roman mythology embedded in the art and architecture of Rome. His studies of Plato's dialogue, TIMAEUS, for example, open up dimensions of Raphael's School of Athens fresco and of Michelangelo's Sistine Chapel ceiling frescoes otherwise unsuspected by visitors to these two sites. In addition, his own native Cuban background and master's degree in Spanish literature from the University of Delaware in Newark give his walks a Spanish flair and sense of humor that can be most welcome elements. Jose also studied fresco painting, history, and restoration at the Spinelli Institute of Art and Art Restoration, in Florence, but his St. John's College "Great Books" education earned him a rich 20-year-plus teaching career at the University of Miami, first in the English Department (specializing in Composition), followed by art history and freehand drawing in the School of Architecture. During the summers, this docent has taught "plein-air" drawing for the Rome Art Program directed by artist Carole Robb. Jose holds the official Italian tour guide license for Italy, issued in Rome (Province of Lazio) in 2017.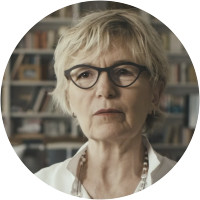 Chiara is a native Roman with family roots taking her back to the rugged mountains of Abruzzo. A passionate connoisseur of Rome and its rich cuisine, she is a trained nutritionist and a personal chef. She's also worked as a personal shopper for years, thanks to her deep knowledge of the artisans' traditions in the city. Over the years, her energetic, multifaceted personality has allowed her to combine valuable volunteer opportunities in several prominent cooking schools, architecture projects, and even nursing. A mother of four high school and college age children, she lives on top of some of the most exciting, trend-setting venues in Rome, culinary and otherwise!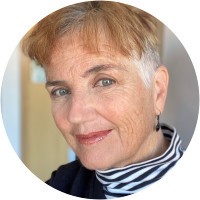 Liz, a native of San Francisco, California holds degrees in architecture from the University of California at Berkeley and Università degli studi "La Sapienza", Rome. She specialized in restoration and urban design. Her restoration projects have brought her to work in direct contact with the rich historical layers of Rome and Italy. She has been leading study walks for Context Rome since its beginning and has lived in Rome since 1988 practicing architecture, researching design and lecturing at university study abroad programs.
Reviews can only be left by Context customers after they have completed a tour. For more information about our reviews, please see our FAQ.
Every Context Tour we have taken has been worthwhile and impressive, but Dony ups the standard. His enthusiasm combined with his capacity to relate complicated historical connections made our time with him amazing. Any time we return to Rome we plan to book another tour with him as we have no doubt it will enrich our understanding of history.
Dec. 18, 2022
This was one of the most delightful and inspiring experiences we had in Rome. It was a highlight of our trip. We took a relaxed tour of some of the most beautiful, awe-inspiring churches in Rome. Chiara is a kind and generous guide. On this tour, she shares the beauty of Rome, its churches and its festive nativity scenes. We were taken to incredibly beautiful places we would otherwise have walked by without noticing. She has deep roots in Rome and with the Catholic Church. She is a lovely person to spend an afternoon with.
Dec. 11, 2022
Being in Rome at Christmas, this was a must on our list. Jose clearly knows his stuff. His timeline helped put so many historical facts from many different cultures and religions into a single frame that just made things easier to understand. Seeing the churches, nativities and other significant elements in each church was an education. Jose was really flexible with us, as we had to get Covid tested before our flights the next day and he helped us by going farmacia to farmacia on our route (perhaps one or two off the route) to get us where we needed to go.
Dec. 30, 2021
There's No Place Like Rome for the Holidays
Learn more with Chiara