Tour Details
Tour Description
Rome is an archaeological maze that can take months to unpick. Sometimes, time is not our best friend. We've carefully designed an itinerary that offers an in-depth peak into this majestic Italian city, in one day only, with a spotlight on the Colosseum. In the morning, we will tour the Colosseum with an archaeologist or expert guide before making our way to the Centro Storico (historic center), to view sites such as the Trevi Fountain, the Pantheon and the Spanish Steps as well as other lesser-known sites. This is a fitting itinerary for anyone with a desire to delve into history and archaeology of this immense city and visit some notable sites in the historical center. It's for travelers with limited time yet unlimited curiosity, keen to see Rome with a knowledgeable expert.
Rome In A Day Tour with Colosseum Access
Full-day private tour of Rome
Expert local guide or scholar
Visit the Colosseum with skip-the-line tickets
See the Pantheon, Trevi Fountain and Spanish Steps
The Colosseum and Beyond
For the history and archaeology buff, eager to explore the home of the Roman gladiator and view ancient Roman ruins firsthand.
Includes skip-the-line tickets to the Colosseum, as well as an exploration of the Palatine Hill and Roman Forum. Also includes a historic city center tour of sites such as the Trevi Fountain, the Spanish Steps, and the Pantheon. Local lunch (at own expense).
Our tour begins near the Colosseum with an introduction to how our day will unfold and what awaits us at this formidable structure. We'll skip the line as we head inside to discuss topics ranging from Roman public decadence, ancient Roman engineering, and Gladiatorial fights, and all the pomp, circumstance, (and wild beasts) that went with them. Leaving this commanding amphitheater behind, we may head in the direction of the Palatine Hill to explore the legend of Rome's founding in 753 B.C. by Romulus. We'll imagine the remains of imperial palaces that once covered the hill, using our experts' descriptions to help us mentally recreate the splendor of these dwellings. From here, we will descend to the Roman Forum, strolling past the major sites that crowded ancient Rome, such as the Senate House (the Curia) and the basilicas, temples, and triumphal arches around the Forum Square.


From the Colosseum to Rome's Historical Core
We'll stop for a local lunch and a (brief) rest from the ruins of Rome. Our expert may give us some tips on how to spend our remaining time in Rome or share their thoughts on anything from gastronomy to education or taxation. Refuelled after lunch, we will head to the historic center of the city, referred to as the 'Centro Storico'. We will take in a number of sites during our afternoon together, all of which offer a fantastic introduction to the history, architecture, and traditions associated with Rome. Sites will include the poetic Piazza del Campidoglio, the awe-inspiring dome of the Pantheon, and the legendary Trevi Fountain. Our route will take us to a number of other notable Roman locations that will add even more layers to our tour. As we finish our time together in the historic center, we will emerge with an in-depth understanding of this almighty city and all the gems there that remain today.
Takeaways
At the end of this 'In a Day' itinerary, we will leave one another with a better understanding of how Rome has evolved over the centuries. We'll have ventured across the city to the Colosseum and other archaeological sites relevant to the historic, cultural, and artistic fabric of the Romans. Hopefully, our 'Rome in a Day' tour will set us up for the remainder of our travel in Italy and beyond.


FAQ
What is a private tour?
Our private tours are limited exclusively to travelers in your party. They are designed to provide a learning experience that is completely tailored to you and your traveling companions. Private tours give you more flexibility with scheduling (you decide when the walk best fits in your trip), the ability to tailor your itinerary (we'll work to match the itinerary to the interests and dynamics of your group), and more personalized time with your guide.


What is a small group tour?
Our small group tours cover many of the same itineraries as our private tours, but they place you with other travelers in groups of 6 or less. They operate on a pre-scheduled calendar, and are designed to provide an opportunity to engage with and learn from other travelers. Most of our small group tours require at least three (3) participants to run, although there is some variation from walk to walk. However, there is some variation from walk to walk. As you sign up for a tentative walk we display the minimum number required in order to confirm.


Where You'll Start
Tour Experts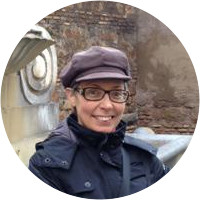 Olivia is a Rome licensed guide and an expert art historian who has worked as a main contributor to the award-winning Eyewitness Guide to Rome. She combines this role with her job as a professor, teaching a course at the Lorenzo de Medici School in Rome on Roman civilization. In addition she has contributed to the National Geographic Lost Cities of the Ancient World. Olivia infuses her discussion of Rome with a sense of what it's like to grow up in the city and be Roman.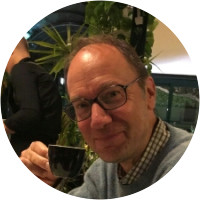 Originally from England, Richard has lived in Rome for the last fourteen years. He holds a Master's degree in medieval and twentieth-century history from London University and has a broad-minded and synthetic approach to understanding Rome. Richard works quite frequently with institutional travel organizations, such as museums and church organizations, and as a result spends much of his time traveling all over Europe. He brings this cosmopolitan and pan-European experience to bear on his work with us in Rome, constantly making connections to other cities and countries in the course of his lectures and seminars.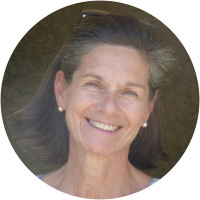 Patrizia holds a Master's degree in Medieval Archaeology and has studied at the Vatican and at the University of Aix-en-Provence. Her experience excavating in Rome is extensive, including major work at the Crypta Balbi in the 1990s, arguably the most significant archaeological excavation in central Rome in the last century. She worked for FAI - Fondo per l'Ambiente Italiano (Italian National Trust) as Rome's cultural attache for over 20 years. Patrizia is the author of the guidebook to Villa Gregoriana (Tivoli). She is an accomplished teacher and guide whose knowledge of (and passion for) the city of Rome is boundless.
Reviews can only be left by Context customers after they have completed a tour. For more information about our reviews, please see our FAQ.