Tour Details
Tour Description
One really needs weeks to discover Rome. However, time is not always on our side when exploring. We've carefully crafted an itinerary that allows for a deeper snapshot into this magnificent Italian city, in one day only, with a highlight on the Vatican. We will visit the Vatican in the morning followed by the Centro Storico (historic center) in the afternoon, to take in sites such as the Pantheon, the Spanish Steps, and the Trevi Fountain, among others. This itinerary suits those with a desire to delve into the spectacular collection at the Vatican Museums followed by a superb introduction to Rome's historical center. It's for any curious traveler looking to dig a bit deeper into Rome's past, steered along the way by a knowledgeable expert.

** Important information 2021: It is currently not possible to include a visit to the St. Peter's Basilica on this tour. This is subject to change, but currently it is logistically not possible to visit St. Peter's on this tour.
Rome In A Day with Vatican Tour
Full-day private tour of Rome
Expert local guide or scholar
Visit the Vatican with skip-the-line tickets
See the Pantheon, Trevi Fountain and Spanish Steps
The Vatican and Beyond
For the art and art history lover inspired by the Sistine Chapel
Includes skip-the-line tickets to the Vatican, as well as access to the Sistine Chapel. Also includes a historic city center tour of sites such as the Trevi Fountain, the Spanish Steps, and the Pantheon. Local lunch (at own expense).
Our tour begins near the Vatican Museums with an introduction to what we will view inside. We'll bypass the lines of tourists as we head into its galleries with a trained expert in art history. We will spend around 3 hours together exploring the most crucial sections of the Vatican Museums, as well as the Sistine Chapel, including Michelangelo's Sistine Ceiling and Pietà. Touring in a small private group, led by an expert, will give us a solid overview of the entire monument and allow us to both approach and appreciate this outstanding venue in a deeper sense.


From the Vatican to Rome's Historic Core
We'll leave the Vatican behind and stop for lunch at a local restaurant or cafe and use this time to re-energize and discuss anything from what we saw to what-to-do in Rome. After lunch, we will move to the historic center of the city, or the 'Centro Storico'. We'll explore classical Roman streets and squares before moving to one of our favorite spots in Rome: the Pantheon. We will spend some time soaking up the beauty of this world-class site with our local expert. From here we will head in the direction of the legendary Trevi Fountain, where we'll discuss the importance of water to the city, the competition behind its design, and the dramatic tale its sculptures portray. The afternoon will serve as a wonderful introduction to Rome's scenic streets, architectural prowess, and lively hum. As we wrap up our time together in the historic center, we will emerge with a greater understanding and perspective of the city and its incredible collection of buildings, structures, and renowned venues.
Takeaways
At the end of this 'In a Day' itinerary, we will emerge with a much deeper knowledge of how Rome has evolved over the centuries. We'll have ventured across the city to the Vatican and other archaeological sites relevant to the historic, cultural, and artistic identity of the Romans. Hopefully, our 'Rome in a Day' tour will set us up for the remainder of our travel in Italy and beyond.
Miscellany

Please Note: While your guide will do their best to show you the highlights of the Vatican Museums, there may be closures that are beyond our control: works of art can be on loan elsewhere or entire galleries may be closed due to private Papal or Vatican functions. Should this be the case, your guide will take you to one of the many other areas of the Museums.


** Due to current COVID restrictions, St Peter's Basilica will not be included on this tour. (St Peter's Basilica may also experience closures or restricted access due to official celebrations or ceremonies. Should this be the case during your walk, your guide will allow more time in the Vatican Museums and spend time discussing the exterior of the church. )
Where You'll Start
Tour Experts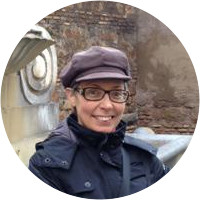 Olivia is a Rome licensed guide and an expert art historian who has worked as a main contributor to the award-winning Eyewitness Guide to Rome. She combines this role with her job as a professor, teaching a course at the Lorenzo de Medici School in Rome on Roman civilization. In addition she has contributed to the National Geographic Lost Cities of the Ancient World. Olivia infuses her discussion of Rome with a sense of what it's like to grow up in the city and be Roman.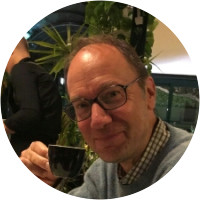 Originally from England, Richard has lived in Rome for the last fourteen years. He holds a Master's degree in medieval and twentieth-century history from London University and has a broad-minded and synthetic approach to understanding Rome. Richard works quite frequently with institutional travel organizations, such as museums and church organizations, and as a result spends much of his time traveling all over Europe. He brings this cosmopolitan and pan-European experience to bear on his work with us in Rome, constantly making connections to other cities and countries in the course of his lectures and seminars.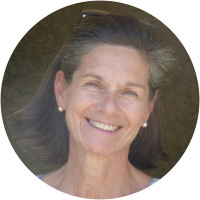 Patrizia holds a Master's degree in Medieval Archaeology and has studied at the Vatican and at the University of Aix-en-Provence. Her experience excavating in Rome is extensive, including major work at the Crypta Balbi in the 1990s, arguably the most significant archaeological excavation in central Rome in the last century. She worked for FAI - Fondo per l'Ambiente Italiano (Italian National Trust) as Rome's cultural attache for over 20 years. Patrizia is the author of the guidebook to Villa Gregoriana (Tivoli). She is an accomplished teacher and guide whose knowledge of (and passion for) the city of Rome is boundless.
Reviews can only be left by Context customers after they have completed a tour. For more information about our reviews, please see our FAQ.
Great experience. We loved everything about it. Vittorio was fantastic and his knowledge of Rome, art, architecture and culture was outstanding. We only wish we could have had a second day to tour with him.
Aug. 23, 2019
Jade was wonderful! She was very patient and helped maneuver us through the museum when presented with challenges and delays. My family had a great time!
Jun. 28, 2019