Tour Details
Tour Description
This 2-hour twilight tour of Rome is organized as an evening passeggiata, which is a traditional Italian stroll in the late hours of the day taken to appreciate the city and rub shoulders with fellow citizens. In this case, we're bringing along a local insider who will shape our stroll into an introductory Rome Night Tour. Not only will we discover the city at its most glorious time, but we'll get a solid, broad introduction to life in Rome.
We'll begin our walk in one of the most famous public spaces in Rome, Piazza Navona. Here we will discuss the political and historical background of the piazza, as well as its modern incarnation as a magnet for street performers and visitors in search of that perfect outdoor cafe seat (complete with the direct view of Bernini's fabulous fountain). This tour is as much about the life and spirit of Rome as it is about the history, and so we'll look closely at how Romans use the city and think about what it's like to be a local. Moving on, we'll continue to the side streets around Piazza Navona, which in recent years has morphed into a hip area crammed with wine bars, art galleries and funky designer boutiques.
Next we may explore the elegant streets of via Giulia and via Monserrato, filled with Renaissance palazzos, Baroque churches, and artisan workshops, or head to the area of the Campo de' Fiori—one of the busiest piazzas in Rome. If time allows, we'll end our Rome Night Tour on the picturesque Ponte Sisto, which offers great views of the Tiber in both directions and a glimpse of Michelangelo's cupola of St. Peter's Basilica (the subject of our
St. Peter's Basilica Tour
and a gateway to another exciting Roman neighborhood, Trastevere).
Note: This is an orientation level walk. We will spend a certain amount of time on this Rome Night Tour explaining the sites along the route, but will also try to situate you in the city, orient you to the major areas, and answer any of your questions. In short, it is an excellent walk to take at the beginning of your stay here. To dive deeper, we urge you to take a look at our full list of
Rome Walking Tours
, which include a wide range of walks, from our
Vatican Tour
to our
Rome Wine Tour and Tasting
.
FAQ
What is a private tour?
Our private tours are limited exclusively to travelers in your party. They are designed to provide a learning experience that is completely tailored to you and your traveling companions. Private tours give you more flexibility with scheduling (you decide when the walk best fits in your trip), the ability to tailor your itinerary (we'll work to match the itinerary to the interests and dynamics of your group), and more personalized time with your guide.


What is a small group tour?
Our small group tours cover many of the same itineraries as our private tours, but they place you with other travelers in groups of 6 or less. They operate on a pre-scheduled calendar, and are designed to provide an opportunity to engage with and learn from other travelers. Most of our small group tours require at least three (3) participants to run, although there is some variation from walk to walk. However, there is some variation from walk to walk. As you sign up for a tentative walk we display the minimum number required in order to confirm.

What is the dress code inside the Pantheon and other churches in Rome?
The Pantheon is considered a holy place. All churches require modest dress. Men should wear slacks, and women should wear slacks or skirts below the knee. Shoulders must also be covered. If you are intent on wearing spaghetti straps or a halter-top, bring a shawl and expect to keep it around you. Shorts above the knee are not allowed. These rules may seem unduly strict, but remember, the Pantheon is also a church so the same dress code standards apply.


Where You'll Start
Tour Experts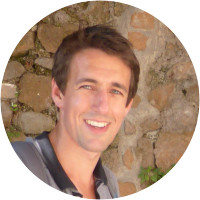 Chris is an ancient historian with a PhD in Classics. He has a particular interest in the archaeology of ancient Rome and is currently on a Research Fellowship at the British School of Rome. Prior to this, Chris was a lecturer in ancient history and culture at the University of Exeter (UK) and the School of Architecture at the University of Lincoln (UK), where he taught a variety of subjects connected to the ancient world. Having spent extended periods in Italy, including on archaeological excavations (including at Pompeii) and living for two years in Rome, has given him an intimate knowledge of the city. Chris has published on classical architecture, ancient architects, and Rome itself. His current research revolves trying to understand how the ancient inhabitants perceived and understood the buildings they lived in and the city around them.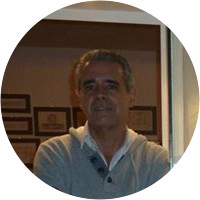 Jose brings an unusual combination of theoretical knowledge and practice to his walks, which he has led in Philadelphia and in the New York Metropolitan Museum of Art, as well as in Rome, Naples, and Florence. A professional fine artist with an art studio in Rome near the Church of Santa Maria sopra Minerva and graduate of St. John's College in Annapolis, Maryland, Jose knows how to read the almost forgotten languages of Greek and Roman mythology embedded in the art and architecture of Rome. His studies of Plato's dialogue, TIMAEUS, for example, open up dimensions of Raphael's School of Athens fresco and of Michelangelo's Sistine Chapel ceiling frescoes otherwise unsuspected by visitors to these two sites. In addition, his own native Cuban background and master's degree in Spanish literature from the University of Delaware in Newark give his walks a Spanish flair and sense of humor that can be most welcome elements. Jose also studied fresco painting, history, and restoration at the Spinelli Institute of Art and Art Restoration, in Florence, but his St. John's College "Great Books" education earned him a rich 20-year-plus teaching career at the University of Miami, first in the English Department (specializing in Composition), followed by art history and freehand drawing in the School of Architecture. During the summers, this docent has taught "plein-air" drawing for the Rome Art Program directed by artist Carole Robb. Jose holds the official Italian tour guide license for Italy, issued in Rome (Province of Lazio) in 2017.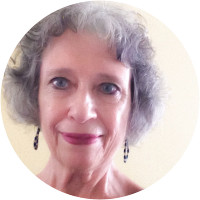 Janet has lived between Rome and U.S.A. while working on her dissertation for Columbia University on photography in Italy under Fascism. Before that, she worked as an editor for an arts publication in Chicago. She is a painter and has taught drawing and painting in art schools and art departments in the Boston area. Her specialization in Modern Italy addresses the effects on Italians of living with history while defining themselves as modern so she has become familiar with Rome's many pasts and their expression through art and architecture. She is now based in Rome where, among other things, she sings in a Gospel Choir.
Reviews can only be left by Context customers after they have completed a tour. For more information about our reviews, please see our FAQ.
Wonderful area, Lauren gave great history and pointed out wonderful hidden gems.
Oct. 5, 2019
I thought I already answered this, but the worst that will happen is that you would get your reviews instead of one. Context tours are the best. This one was no exception. Gregory was fabulous, his knowledge is fast and he is very personable and fun to be with. The only thing I would add is a stop to rest the feet, perhaps for gelato or even water. But that would cut into our time together so maybe it's not worth it.
Oct. 2, 2019
We did not have headphones. Even as a small group there were times it was hard to hear what Janet was saying, especially when walking.
Sep. 24, 2019