Tour Details
Tour Description
One of the best ways for your family to understand Roman history is to see it layer by layer—literally. Much of ancient Rome is still being excavated today in the course of street work and other infrastructure improvements, sometimes up to 10 meters (30 feet) below the modern city—so we can learn a lot by looking beyond the surface. On this 2-hour Underground Rome for Kids Tour, with an expert guide, we'll descend below the city streets of this fascinating city to uncover its secrets. Together, we'll visit the ruins buried beneath San Clemente Church, as well as the Roman houses buried beneath SS. Giovanni e Paolo Church. While exploring the hidden, subterranean levels of Rome, we'll learn how we are still discovering bits and pieces of the ancient city, even today.
Explore the subterranean depths of Rome
Underground Rome for Kids Tour led by a scholar trained to work with families
Strict maximum of 6 participants
Underground Rome for Kids Tour
First, we'll start our Underground Rome for Kids Tour with a visit the Church of San Clemente, a medieval building erected on the remains of a 1st century Mithraic temple and Roman structure (is it a house? a Roman Mint? we'll dig into this mystery). We will explore the two medieval churches that sit on top of these ruins, one of which contains one of the oldest instances of Italian writing in the world.
Beneath the Surface
Next we will move on our Underground Rome for Kids Tour to the Church of SS. Giovanni e Paolo, where we'll find a series of middle-class 3rd century houses beneath its main floors. Here, we will look at how average people lived and decorated their homes, and how these ancient sites were transformed during the Middle Ages. Together, we'll discuss what life was like in ancient Rome, as well as the way that Romans have historically reused structures to develop its modern urban landscape.


Getting To Know You
In order to plan the best possible experience for your children, it would be helpful for us know some background. Have they traveled to other countries in the past? If so, where? Have they studied any subjects in school that would relate to the walk? Are they interested in art, music, even food! The more you can tell us, the better.


Due to the very interactive nature of our Underground Rome for Kids Tour and given the educational environment our experts aim to create, we adhere to a very strict maximum of 6 participants. Groups larger than 6 will need to book two separate walks that can run concurrently, but with different experts.
FAQ
Does this tour require tickets?
Yes. We will purchase the tickets for the Case Romane ahead of time. You will be purchasing the tickets for San Clemente on-site, we cannot book them online.

If children under 5 qualify for free Case Romane tickets, why am I required to purchase a €2.00 ticket for my child?
While children may enter for free, we need to pay a booking fee of € 2.00 to secure the ticket in advance.
Where You'll Start
Tour Experts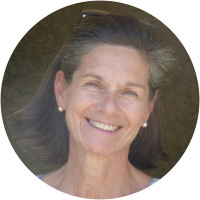 Patrizia holds a Master's degree in Medieval Archaeology and has studied at the Vatican and at the University of Aix-en-Provence. Her experience excavating in Rome is extensive, including major work at the Crypta Balbi in the 1990s, arguably the most significant archaeological excavation in central Rome in the last century. She worked for FAI - Fondo per l'Ambiente Italiano (Italian National Trust) as Rome's cultural attache for over 20 years. Patrizia is the author of the guidebook to Villa Gregoriana (Tivoli). She is an accomplished teacher and guide whose knowledge of (and passion for) the city of Rome is boundless.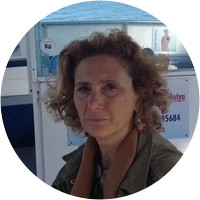 Vannella earned her Master's in art history from the Sapienza University of Rome, with a special focus on teaching. She is an accomplished lecturer and teacher, and has been organizing on-site learning and tours in Rome for nearly thirty years. Vannella is an official guide for the Vatican Museums and has worked in such Roman museums as the Borghese Gallery, Castel S. Angelo, Galleria Colonna, and Galleria Doria Pamphili.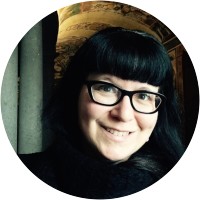 Linda, PhD, is a specialist of 16th-17th century Italian art and architecture, history of archaeology since the Renaissance, and the history of art collecting and museums. Her main research interests are the critical reception of well-known Renaissance monuments, vernacular devotion, xenophobia and nationalism, and the politics of art display. In addition to doing walks for Context, Linda teaches for university programs in Rome.
Reviews can only be left by Context customers after they have completed a tour. For more information about our reviews, please see our FAQ.
Dony is a really friendly and informative guide. His enthusiasm made the tour fun for the kids!
Apr. 21, 2019
Linda did a great job and we enjoyed our time with her. That said, I wouldn't promote this tour for kids, as it really didn't have much to keep the attention of my 8-year-old.
Mar. 28, 2019
Jose was so helpful and informative and the tour truly enhanced our experience of Rome. He gave us handwritten and illustrated timelines of Rome history that enriched our tour. The two churches we visited were rich in art and history and we all learned many fascinating new things. I would recommend this tour for families with older children. It might be a bit long for younger kids. But it is also likely that Jose tailored the tour for our older children, and that he would adapt it to engage younger kids as well.
Feb. 24, 2019