Tour Details
Tour Description
Discover St. Petersburg with Context's custom private tours. We can help you design a personalized tour based on your own interests, accompanied by guides who have expertise in a wide range of topics that include history, art, Soviet architecture and more. These tours can also vary in length, from half-day, full-day or even multi-day, depending upon your preference. Please select from one of the below itineraries or specify in your client notes an alternative request.
Custom Private Tour of St. Petersburg
Please note: we can design a wide variety of walks for people with special interests or needs, lasting from 4 hours to 4 days. Here are some examples of custom options that we can arrange.


Jewish History and Heritage - Join a local expert to learn about the history of the Jewish community in St. Petersburg and in Russia more broadly. Sites include the oldest Russian school of music - Conservatoire established by the Jewish composer Anton Rubinshtein; Kolomna district which was largely populated by the Jews in the 19th century; the Academy of Fine Arts and the Grand Choral Synagogue - one of the largest in Europe, and the House of Jewish Culture. This is a tour suitable for anyone with an interest in Jewish history in Russia and in Europe. (3 hours)
Peterhof Excursion - Learn about the "Versailles of Russia" on a visit to the Summer residence of the Romanovs. We'll tour Peterhof park, some smaller palaces, gardens, and the Special Treasury. On the drive back, we'll stop at some Stalin-esque subway stations. (5 hours, with private transport)
Siege of Leningrad WWII Excursion - Join a historian on a full-day trip to visit sites relevant to the harassing siege of Leningrad during the Second World War. Locations include some of the memorial sites located along the 'the Road of Life', the Road of Life Museum with the considerable collection of weapons, relics and diorama exhibiting the events of the final breakthrough operation of 1943 and Nevsky Bridgehead (where a soldier's life expectancy was 1 day). (8 hours, with private transport)
Dostoevsky Literature Tour - Explore Saint Petersburg through the eyes of Russia's celebrated writer- Fyodor Dostoevsky. During this tour you will see many places connected with the life of Dostoyevsky and the main characters of his novel 'Crime and Punishment'. Sites include Haymarket Square, the Raskolnikov's House, the Dostoevsky Memorial Museum and his burial place, Tikhvin Cemetery.
State Russian Museum and Faberge Museum - Unearth the largest collection of Russian artwork in the world with a local expert. During the tour we will explore all genres of art in Russia, starting with a collection of Russian icons, paintings, sculptures, decorative and applied art, folk art and finishing the tour with the collection of the Russian avant-garde. After that, we will walk to the Faberge museum. It is a private museum that has the biggest collection of jewelry made by Faberge (Russian jewelry master). We will see magnificent interiors of the former noble palace, production of the Faberge company, including 9 Royal Easter eggs, works of applied art, enamels and fantasy objects. (4 hours)


St. Petersburg Custom Tour
When requesting a custom tour, please provide the following details in the Notes section when adding the tour to your shopping cart:
How many hours would you like the tour to last?
What are your main goals for the tour?
Which sites, venues, or topics would you like to prioritize?
Do you have any mobility concerns?
Describe your group's interests and personality.


Once we receive your custom tour request, we'll review the details and follow up with you by email to refine your itinerary and give you final pricing.
Don't worry, we will not be charging your card at this point. Your order will go into our system as pending.
FAQ
What is a private tour?
Our private tours are limited exclusively to travelers in your party. They are designed to provide a learning experience that is completely tailored to you and your traveling companions. Private tours give you more flexibility with scheduling (you decide when the walk best fits in your trip), the ability to tailor your itinerary (we'll work to match the itinerary to the interests and dynamics of your group), and more personalized time with your guide.
Where do we meet? Where does it end?
Your meeting point will be established. Your route may differ according to your guide. Your confirmation email will have the exact meeting point details along with a map, and 24-hour phone number for any last-minute issues.
What if it's raining?
Tours operate rain or shine, but in the case of inclement weather, your expert will modify the tour so more time is spent indoors. It never hurts to be prepared; we encourage keeping an eye on the weather and bringing along an umbrella, sunscreen, water, or a hat as needed.
Can children join this tour?
Yes, we can adjust the time and the content to be more appropriate for younger learners.
Is this tour walking intensive, and/or wheelchair accessible?
We do cover quite a bit of ground on this tour and therefore we recommend contacting us with any mobility questions; we will be happy to advise if the itinerary will be appropriate for you or propose modifications where necessary. Please feel free to contact us.
Tour Experts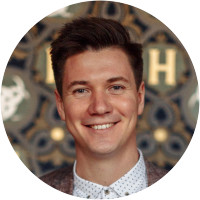 Vadim is a historian (MA) who has graduated Lomonosov Moscow State University. He is focused on contemporary Russian history. He is working on PhD dissertation on Stalin's national policy. Vadim has taken part in excavation works in Novgorod, the ancient capital of Russia. In 2019 he was invited as a Russian history lecturer of Celebrity Cruise Line. Being very passionate about art and history Vadim loves sharing his knowledge and experience leading tours in Saint Petersburg and other cities.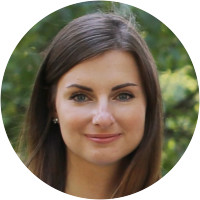 Irina is a native to Saint Petersburg with a passion for history and art. At an early age she had already discovered her love for art when she visited one of the most beautiful museums in the world, the Hermitage museum. She has a Masters degree in art history from the University of Saint Petersburg and she has taken several MoMA courses about Modern and Contemporary art. She has taken part in organizing urban festivals in Russia and abroad. As a Licensed Guide, Irina takes real pleasure in sharing with people her knowledge of the history of Russia, Saint Petersburg's museums, historical monuments, and helping them discover the spirit of her beloved city.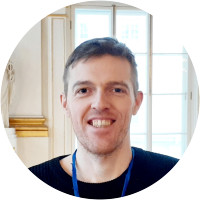 Saint Petersburg native Pavel holds an MA degree in history from St Petersburg State University. In particular he is interested in the second half of the 19th century Russia and the fall of the Russian Empire as well as in national art and literature of that period. He believes that there is no better place than St Petersburg to learn about Russian history and culture. After working in marketing for several local businesses he pursued a career in tourism to have graduated from Institute for Cultural Programs in 2017. Pavel enjoys working with small groups and individual travelers from around the world. He cares deeply about the experience of his guests and aims for high-standard educational tours.