Tour Details
Tour Description
Interested in learning more specifically about 20th Century revolutionary Russia with a historian? We'll dig into this subject as we discuss the Bolsheviks, the Romanov Dynasty and the impact of the revolution(s) for Russia and beyond. We'll visit the Museum of Political History of Russia and the famous warship Aurora. This tour is ideal for anyone with a deeper interest in history.
Sites Visited
Museum of Political History of Russia
Warship Aurora
Field of Mars
Included
Museum Entrances
MA or Ph.D. level guide
Itinerary Detail
With our expert guide, this tour is designed to go over the political history leading up to the revolution, the rise of the Bolsheviks, the fall of the Romanov Dynasty, its consequences on Russian society and the world. We will meet at the Museum of Political History of Russia. Here, we will begin to unravel the events known as 'Bloody Sunday' and lead-up to the First Russian Revolution of 1905. Together we will discuss these tragic events of WWI which led to the abdication of the last Emperor of Russia, Nicholas II, and proclamation of Russian Republic in February 1917, which lasted only a few months before the October Revolution took place, followed by the Civil War and the murder of the Royal family. After visiting the museum, we will pass by the most famous warship, the cruiser Aurora, which became a symbol of the Bolshevik Revolution. We will finish the tour at the Field of Mars, a beautiful memorial for those who sacrificed their lives for the victory of the revolution.
To continue your explorations of the city with Context, we recommend our Introduction to St. Petersburg or are happy to assist in assembling a Custom & Multi-day Tour of St. Petersburg geared to your specific interests.
FAQ
What is a private tour?
Our private tours are limited exclusively to travelers in your party. They are designed to provide a learning experience that is completely tailored to you and your traveling companions. Private tours give you more flexibility with scheduling (you decide when the walk best fits in your trip), the ability to tailor your itinerary (we'll work to match the itinerary to the interests and dynamics of your group), and more personalized time with your guide.
Where do we meet? Where does it end?
We meet by the Museum of Political History of Russia. Your route may differ according to your guide. Your confirmation email will have the exact meeting point details along with a map, and 24-hour phone number for any last-minute issues.
What if it's raining?
Tours operate rain or shine, but in the case of inclement weather, your expert will modify the tour so more time is spent indoors. It never hurts to be prepared; we encourage keeping an eye on the weather and bringing along an umbrella, sunscreen, water, or a hat as needed.
Is this tour walking intensive, and/or wheelchair accessible?
We do cover quite a bit of ground on this tour and therefore we recommend contacting us with any mobility questions; we will be happy to advise if the itinerary will be appropriate for you or propose modifications where necessary. Please feel free to contact us.
Where You'll Start
Tour Experts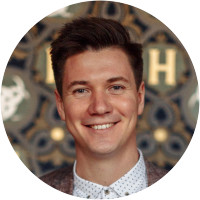 Vadim is a historian (MA) who has graduated Lomonosov Moscow State University. He is focused on contemporary Russian history. He is working on PhD dissertation on Stalin's national policy. Vadim has taken part in excavation works in Novgorod, the ancient capital of Russia. In 2019 he was invited as a Russian history lecturer of Celebrity Cruise Line. Being very passionate about art and history Vadim loves sharing his knowledge and experience leading tours in Saint Petersburg and other cities.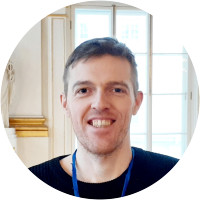 Saint Petersburg native Pavel holds an MA degree in history from St Petersburg State University. In particular he is interested in the second half of the 19th century Russia and the fall of the Russian Empire as well as in national art and literature of that period. He believes that there is no better place than St Petersburg to learn about Russian history and culture. After working in marketing for several local businesses he pursued a career in tourism to have graduated from Institute for Cultural Programs in 2017. Pavel enjoys working with small groups and individual travelers from around the world. He cares deeply about the experience of his guests and aims for high-standard educational tours.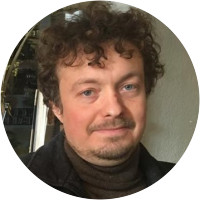 Holding an MA in Classics, Vladimir is an author of a book called "Inspired by outer space: images of the future in late Soviet architecture" and a key contributor to TASCHEN's edition "CCCP: Cosmic Communist Constructions Photographed". Vladimir has written articles on contemporary art for local media, done podcasts on photography and the Russian revolution. He has also curated a number of exhibitions, including "The Cradle of the Faith: Christian Presence in the Middle East" in New Michael Palace and "Lingua Sacra" in the Imperial Public Library. Currently, he is doing architectural walks in St Petersburg and shares his vast knowledge of arts through the tours of the Hermitage and Russian museums.