Tour Details
Tour Description
"[Our guide] was perfect for us and her background made her great for giving us context about the city and how to orient our day"
Something Else in Mind?
But, if none of these pre-designed tours tickle your fancy, then we'll be happy to work with you to develop a customized private tour of Salzburg. Below, in the notes section, let us know the following:
How many hours would you like the walk to be?
What are your main goals for the walk?
Which sites and museums would you like to prioritize? Do you want to just pass by or explore inside as well?
Give us one or two words to describe your group.
Here are some examples of custom tours that might be of interest:
Half day trip to Hitler's former mountain retreat, the Kehlsteinhaus or Eagle's Nest in the company of a local expert above Berchtesgaden in the Bavarian Alps.
Combine any of our tours into a full day, e.g. our Introduction to Salzburg Tour with our Salzburg Food Tour.
Visit Mozart's Geburtshaus and former residence in Salzburg.
During winter months, experience the Christmas markets with a local expert.
FAQ
I know what I would like to do, but I don't see it in your regular offerings. Can you arrange it for me?
Please contact info@contexttravel.com with details of your request and we will be happy to look into the possibility.


Why is the price listed as $0?
When we know more about your time frame and expectations for your custom tour, we can work out the pricing. Pricing for a 2-hour tour begins at 325 Euros.
Where You'll Start
Tour Experts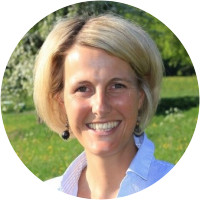 Liza
Like Mozart, Liza was born in the city of Salzburg and the greatest of her passions are foreign languages - the reason why she followed this line of study. She holds degrees in Italian and Portuguese Literature and Linguistics from the University of Salzburg. Her studies led her to live longer periods in Italy and Portugal, also to attend courses and do researches at the Ca' Foscari University of Venice and the University of Lisbon. During her studies she collaborated for several years on a research project about Northern Italian dialects at the Department of Romance Languages at Salzburg's University and therefore carried out fieldwork in the regions of Lombardy and Trentino. The topic of her PhD thesis was "Travel by Land – Travel by water: A comparison of Portuguese and Italian Travel Journals in the Early Modern Period", which she completed with distinction in 2011. This interest in foreign languages and cultures led her to become a tourist guide. Her special interests are European history and musical topics, such as Mozart's biography, Herbert von Karajan and the Salzburg Festivals, the true story about the von Trapp family and the historical background of the Christmas song Silent Night Holy Night.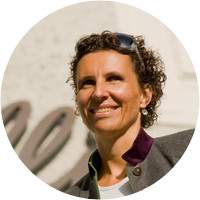 Astrid
Astrid has been a guide in Salzburg since 2010, with a particular interest in private and specialised tours. A university degree in Business Administration, experience in the hotel business and event organisation has concluded in her current position as a tour guide. She speaks four foreign languages and her extensive travel has provoked an interest in local cultures and traditions. Her deep passion is food which means that she is often out and about tasting her way through Salzburg with her clients. She is also involved in biking, hiking and looking behind the local scenes-style experiences. She keeps discovering new perspectives in Salzburg which she revels in showing to her curious clients.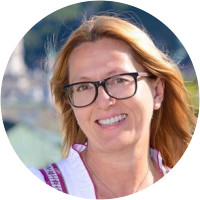 Barbara
Barbara knows the admiring and interested glances of countless visitors to the city of Mozart. Inspired by the extraordinary history of Salzburg, she studied art history at the University of Salzburg. It is the interrelations of philosophy, literature, religion and politics that are reflected in the art of an epoch and that must be read and translated into the present day. Her research focus is on the iconography of graphics from the German area after 1500 and the Austrian Baroque, which has received a very special expression in Salzburg.
Reviews can only be left by Context customers after they have completed a tour. For more information about our reviews, please see our FAQ.