Tour Details
Tour Description
Where can I find the best bowl of bibimbap? How do I get around on the Seoul subway? What palaces should I visit? Welcome to Seoul. As easy as international travel has become, it can still be unnerving to arrive in an unfamiliar city with unanswered questions. Our personalized Welcome to Seoul Tour, in the company of a local insider, is essential for first-time visitors seeking advice on Seoul sightseeing and how to plan their time. Designed to answer practical questions about living and staying in Seoul, this 2-hour experience will help you navigate public transportation, understand local customs, secure a few Korean phrases to help you along the way, and better discover Seoul.
Welcome to Seoul
We'll begin our Welcome to Seoul experience in your hotel lobby or apartment where our docent, a resident of and expert on Seoul, will explain the layout of the city and the area where you are staying. Looking at a map, we'll pinpoint your closest transportation options, from the tram to the metro system. We'll then offer tips on local customs, a basic language lesson, suggestions for dining, shopping, insider events, and festivals, before opening the floor to any specific questions. If you have additional walks booked with us, like our
Seoul History Tour
(another excellent choice for a first-timer), we will examine your itinerary together and go over any last-minute questions.
Discover Seoul
We will then head outside for a stroll, allowing for a discussion of your area's history and an opportunity to absorb the neighborhood ambiance under the guidance of a seasoned local. We'll stop occasionally to talk about historic buildings and monuments, or maybe to go over how to purchase transit tickets. We'll point out the best markets, cafes, and restaurants. We'll leave you with maps, a head full of knowledge, and a better sense of how best to navigate this charming city. Please note, while our docent will provide a crash course on the basics, bringing your own questions and interests to the table can help us personalize the experience and help you get the most out of your visit.
Booking Instructions
Please provide your hotel name or exact apartment address (any entrance codes, the floor, etc) during checkout so that we can arrange for our docent to meet you directly at your lodging.


This experience is part of our Welcome To series, which aims to orient first-time visitors to Context cities by pairing them with local experts. You can read about
Welcome To tours
in our other cities.
FAQ
I would like the docent to answer some very specific questions I have about the city. Can I let you know in advance what those questions are?
Please do let us know in advance if you have specific questions so that your docent can come prepared with answers to your questions.
Where You'll Start
Tour Experts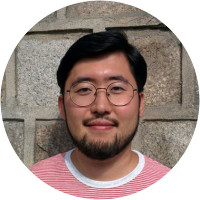 Evan's curiosity for food started when moved out of his parents home, aged 19 and was forced to prepare and cook and test out recipes for the first time in his life. He learnt a host of Korean recipes during this time, before embarking on a journey in creating his own travel company. With this business, he met many foreigners and chefs who both inspired and advised him on how to prepare foreign food. With this in mind, he has since taken cooking classes and endlessly watched YouTube tutorials, cooking shows and competitions. He currently works on introducing Korean food and food culture to foreigners by hosting supper clubs and giving food tours. He enjoys tasting different food from restaurants and markets, trying to discover their ingredients and ways of cooking.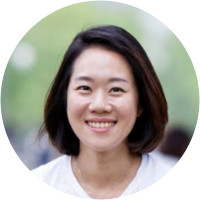 Hana was born and raised in Seoul and started her professional career as an IT engineer. After some time abroad, she realised this was not her calling and decided to become a tour guide and docent. She obtained her tour guide license in 2014. As a traveler to 100 cities in 30 countries, she has returned to Seoul with an intriguing perception on her city and what might interest those coming to South Korea, regardless of age, gender or age. From UNESCO sites and local traditional markets to the happening nightlife, shopping and the amazing variety of food, she allows her clients to experience different facets of the city.