Tour Details
Tour Description
An expert-led tour of the Shanghai Museum is a smart way to learn more about one of the world's greatest collections of ancient Chinese art. Shaped like an ancient cooking pot, the museum is located in the People's Park (and once the former racecourse of Shanghai). Spanning from the Neolithic period to the Qing dynasty, and including such diverse objects as ceramics, painting, and sculpture, the Shanghai Museum offers a wonderful survey of Chinese art history for the visitor. On this 2-hour Shanghai Museum Tour, we'll join an art historian for a deep dive into the museum's treasures. While we won't see all 120,000 individual items dating from the earliest years of the Middle Kingdom all the way through to the modern day, we'll develop a nuanced, in-depth understanding of Chinese history.
Shanghai Museum Tour
We'll begin with an introduction to Chinese history and art in the comfort of the museum's 2nd floor cafe over a cup of Chinese tea. Together, we'll look at the major periods of history and their significant art forms in order to create a framework for enjoying the entire collection. Then, leaving the cafe, we'll start at the beginning by visiting the Bronze Gallery, looking at ritual vessels that represent the foundation of several Chinese traditions, including ancestor worship. We will then move on to the Sculpture Gallery to see the transformation of Buddhism in China, a foreign religion imported from India, followed by the Ceramics Galleries to see the evolution of one of the world's most widely traded commodities, Chinese porcelain.
Chinese Literati
After a brief introduction of the Chinese literati tradition, we will look at Chinese painting, calligraphy, and seals (name stamps) in their respective galleries to understand how these art forms came to represent the cultivation of the scholarly gentleman. Time depending, we will also try to visit the Jade, Currency, Ming and Qing Furniture, and Ethnic Minorities Galleries to experience other aspects of China's rich history and culture.
Tailored to Your Interests
Our course through the museums can take many forms, depending on the specific interests of the group and the direction of our conversation. The specifics of this tour vary based on several factors; as such, we let the itinerary be shaped by the interests of the group and the intellectual proclivities of your docent. That said, we'll aim to cover all the major sections of the museum.


Takeaways
We'll dig in deep on a number of art forms—such as calligraphy—that are foreign to the west but hold great significance in China, developing the framework for deeper appreciation. At the end we'll emerge from our time together with a better understanding of Chinese art and its relation to the larger sphere of Chinese culture and history.
Where You'll Start
Tour Experts
Graham Earnshaw is a publisher and writer with several decades of experience in the China world. He is Publisher of Earnshaw Books and China Economic Review, and CEO of SinoMedia Ltd, which handles media business including book imports, publication design and printing. He has written a number of books himself, including On Your Own in China (1984), Tales of Old Shanghai (2008) and an account of his continuing walk across China, The Great Walk of China (2010). His translation of the Louis Cha kungfu novel The Book & the Sword was published by Oxford University Press. He studied law at the University of Sydney and has lived in the China world almost continuously since the mid-1970s and is a regular speaker at universities, schools, and to business groups. He speaks Mandarin and Cantonese fluently, and his English is said to be acceptable.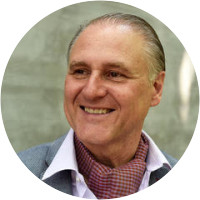 Nicolas is a French national that came to Shanghai in 2008 after spending 15 years as a journalist in Taiwan. He is now working part-time as a consultant and a facilitator. Also collecting Chinese antiques and contemporary art or old Shanghai maps and photos, Nicolas is passionate about China, Shanghai and its people. He is regularly leading cultural, historical and architectural walks around Shanghai as well as lecturing about the city, the Taiwanese aborigines or Chinese arts for the Royal Asiatic Society China, the Shanghai Expatriate Association, Shanghai Accueil - the French speaking club in Shanghai -, leaders and staff of international companies.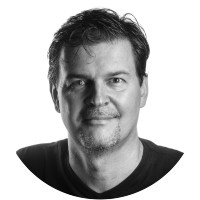 Mathias is a French photographer living in Shanghai for 13 years. His photography works focus on shapes, let them be human, architectural, or landscapes. His passion for architecture was the trigger for his interest in Shanghai, starting with the obvious, the modern city that we all come to hear about from outside of China then delving deeper into the local streets. Discovering the Shanghai created a hundred years ago might be uninspiring from the outside but reveals treasures once you get to pass the front gate. That's what he loves to show to visitors, his biggest pleasure being their surprised looks.
Reviews can only be left by Context customers after they have completed a tour. For more information about our reviews, please see our FAQ.
Graham was so knowledgeable and very pleasant. It was a fantastic experience as always!
Jan. 31, 2019
Received a great education on Chinese history, but less insight about the articles in the museum itself. Wanted more information and understanding of specific exhibits and why certain items were more important and useful to see as compared to other items.
Jul. 17, 2017
The docent was a very nice person, and we learned a lot about China, but he did not know a lot about art. Our recommendation would be that he guide a different tour-- something along the lines of Walking the streets of Old Shanghai, or taking people to his favorite parts of the city and share his insights about modern, changing China.
Mar. 27, 2017