Tour Details
Photos & Highlights
A comprehensive view into the history and culture of Palermo & Monreale for first-time or returning visitors
Led by a PhD or MA-level historian or cultural expert
La Martorana, Palermo Cathedral, Capo Market, Immacolata Concezione, Santa Caterina, Piazza Verdi, Piazza Pretoria, Piazza Bellini, Quattro Canti, and Cathedral of Monreale
Tour Description
On this full-day tour of Palermo and Monreale, we will explore the stunning cathedrals, architecture, art, and markets located in these historic Sicilian towns. With a local expert guide, we will outline how Palermo and Monreale emerged as important hubs for Norman and Arab rule in Sicily by visiting the historic market of Capo as well as the Norman Church, La Martorana. Together, we will then travel to the neighboring town of Monreale to visit its UNESCO World Heritage-listed Cathedral.
Sites Visited
Piazzas (Verdi, Pretoria, Bellini)
Santa Caterina
La Martorana
Quatro Canti
Immacolata Concezione
Capo Market
Palermo's Cathedral
Monreale's Cathedral & Cloister
Included
8 hours with a PhD or MA level guide
All entrance costs and taxi transfer from Palermo to Monreale
Itinerary Detail
We will begin the tour in front of Palermo's Opera House in Piazza Verdi, where, with our local expert, we will explore how religious art shaped Palermo's character by visiting Baroque churches, such as Santa Caterina and the Immacolata Concezione. We'll learn about the polychrome marble decorations, unique to Sicilian architecture. Afterward, we'll continue to the colorful and boisterous historic market of the Capo. In Piazza Bellini, we'll view spectacular Arab-Norman art and architecture left by the Norman kings, including the Church of Santa Maria dell'Ammiraglio (also known as "La Martorana") and San Cataldo.
After a local lunch (at one's own expense), we will head off to the cathedral of Monreale via taxi. Located just outside Palermo, this cathedral is one of the finest examples of Norman architecture in Italy and is now a UNESCO World Heritage Site. Our expert guide will explore how the largest concentration of mosaic scenes from the Middle Ages are still visible in the Cathedral, covering their historical significance. We will learn how these stunning mosaics provide evidence of the Norman influence from both Byzantine and Western artistic traditions. Lastly, we'll visit the cloister attached to the cathedral's south side. With perfect ogival arches and 108 pairs of columns with impressively decorated capitals, it is truly a sight to behold. As we'll discover throughout the day, Palermo and Monreale make for an unforgettable visit.
FAQ
What is a private tour?
Our private tours are limited exclusively to travelers in your party. They are designed to provide a learning experience that is completely tailored to you and your traveling companions. Private tours give you more flexibility with scheduling (you decide when the walk best fits in your trip), the ability to tailor your itinerary (we'll work to match the itinerary to the interests and dynamics of your group), and more personalized time with your guide.
Where do we meet? Where does it end?
We will meet in front of the Teatro Massimo (Palermo's Opera House) in Piazza Verdi. Your route may differ according to your guide. Your confirmation email will have the exact meeting point details along with with a map, and 24-hour phone number for any last-minute issues.
What if it's raining?
Tours operate rain or shine, but in the case of inclement weather, your expert will modify the tour so more time is spent indoors. It never hurts to be prepared; we encourage keeping an eye on the weather and bringing along an umbrella, sunscreen, water, or a hat as needed.
Can children join this tour?
Yes, we can adjust the time to 2 hours and the content to be more appropriate for younger learners. Alternatively, check out our
Sicily for Families
options.
Is this tour walking intensive, and/or wheelchair accessible?
We do cover quite a bit of ground on this tour and therefore we recommend contacting us with any mobility questions; we will be happy to advise if the itinerary will be appropriate for you or propose modifications where necessary. Please feel free to contact us.
Where You'll Start
Tour Experts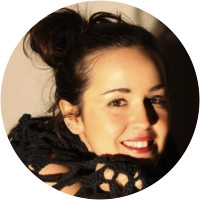 A native Palermitan, Enrica is an art historian specialized in contemporary art with a specific interest in Art Brut. She studied at the University of Palermo, and is a Researcher at the Observatory Outsider Art of Palermo. Enrica has developed a great appreciation for spontaneous and naïf art. She has spent a lot of time between Spain, Italy and England working in both the culture and tourism industry. Enrica brings her knowledge and passion for contemporary art to bear when leading itineraries in Palermo and other sites of interests in Sicily.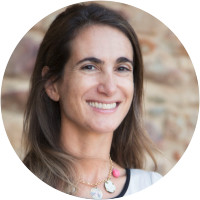 Valentina is an art historian with a degree in art history from the University of Rome. She worked at the Contemporary Art Programme of The British School in Rome, and has been a regular contributor to the cultural pages of several Italian newspapers. In 2004, following a period of studies in London, Valentina moved to Palermo, where she began working towards the the opening of the RISO Museum, the island's first contemporary art museum. She currently works as a journalist and art exhibition curator. Needless to say, her knowledge of and passion for the arts permeates the tours she leads in Palermo and beyond.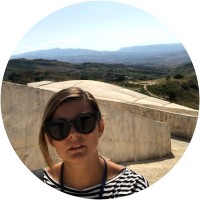 Rachele has a degree in History of Art from the University of Palermo. Her dissertation was on Gender and Racial Studies in the feminist movement. After University, she completed a Master degree on Museum Organization and Management at the Cattolica University in Milan. At the same time she completed a four- month stage at the Museum of Contemporary Art " Villa Zito" in Palermo where she reorganized the main picture gallery.Rachele is a member of Associazione Osservatorio Outsider Art and she has delivered lectures on such topics as naif painters in Sicily and Puglia.Occasionally, she contributes to the organization of Art events at the local Gallery "Beatrice ", at Palazzo Sambuca, that specializes in late nineteenth- century Sicilian and Neapolitan painting.An area in which she has proved particularly successful is dealing with groups of children or elementary-school students. She has joined in an initiative taken by the local administration meant to show junior citizens the most outstanding landmarks of the area they live in.