Tour Details
Tour Description
Singaporean cuisine is wildly diverse, reflecting the myriad flavors and cultures that have made their home on this tiny island. Join a private chef or a local expert for a trip through Singapore's history of local cuisine, from her beginnings in heavily-influenced Southern Chinese foods to the cosmopolitan concoctions of the modern city. On this 3 hour Singapore Food tour, we'll comb through the vivid streets of Chinatown and Tanjong Pagar, journeying through the transition of flavors as we fill up on an array of Singapore's tastiest delicacies. We'll also talk about the history of Singapore hawker centres (large open-air complexes), visiting some of their best bustling food stalls to understand their role in creating Singapore's unique culinary world. This is a great tour for anyone interested in sampling a spread of Singaporean bites and uncovering more about social, cultural, and economic threads tied to Singaporean food.
The Five Pillars of Southern China
We'll begin our Singapore Food Tour in Chinatown, kicking things off with a coffee and traditional kaya or peanut toast in our first hawker centre. Our guide might touch on the history of the hawker centre, which emerged as a solution for poor hygiene and unsightly street peddlers that took over Singapore's streets from the 1800s. A government crackdown resulted in the creation of these lively indoor complexes, which now number 100 on the small island of Singapore. We'll soak up the sights and sounds of these treasured national symbols as we roam and graze in the company of a local expert. Our guide will talk about the link between the five major Chinese dialects in Singapore—Cantonese, Hainanese, Hakka, Hokkien and Teochew—and the foods that can be found in Singapore. Our taste buds will be in for a treat, sampling the many piquant flavours of sweet, salty, sour, bitter, and umami.
Singapore Food Tour
We'll continue our Singapore hawker tour by comparing similar-looking dishes and yet unravel a puzzle of different textures and aromas. We might try Teochew noodles, barbecue pork rice, or Hokkien pork as we dissect the various strands found within Singaporean cooking. Not all our walking tour will take place indoors—we will have time to explore Chinatown itself, stopping briefly at the Buddha Tooth Relic Temple or observing the pavillion of birdcages (if we're lucky, we might even see some locals taking their birds for a 'walk'). We'll have time to taste some candy made from a controversial fruit (durian) which is know to divide opinion. Will those amongst us like it? If not, other candies are numerous, from nutmeg to tamarind there will be something to please our tasting team. Our Singapore Food Tour may take us to savor sweet pastries such as a Cantonese egg tart or a mooncake (particularly celebrated during Mid Autumn Festival) as we touch upon the role of Cantonese foods in Singapore.


Hawker Hopping - from Hokkien to Hainanese
We'll dive into another hawker centre, the renowned Maxwell Food Centre, as we compare and contrast what we've seen and tasted so far. Our Singapore hawker tour will reveal each centre's own distinct character; however, they all share a similar important purpose, acting as a crucial gathering place for members of the local community. Our taste buds may take a number of different directions here, from Hokkien oyster cake to Malay banana fritters to Hainanese chicken rice—the only sure thing is that we won't leave hungry. As we finish up our time together, we will walk to one final hawker centre to end on a sweet note. We might take in caramel tastes, matcha (from green tea), or taro creme whole wheat toast. As we conclude our Singapore Food Tour, we will have tasted the five pillars of Singaporean food and eaten cuisine that spans the width and breadth of flavor profiles and ethnic origins on this island.
Take Aways
At the end of our time together, we will emerge with a fuller stomach and a greater understanding of the rich culinary traditions of Singapore. We will cover a range of topics, from the history of street peddling to the future of the hawker centre to the appeal of pungent durian. We will leave more confident to explore different cuisines for the remainder of our time in Singapore and with an increased knowledge of how to navigate and visit Singapore hawker centres.
FAQ
Is this tour able to accommodate those with allergies or dietary restrictions?
We do our best to accommodate everyone as much as is possible. The best thing to do is let us know when you book if anyone in your party is a vegetarian or has allergies or dietary restrictions. We can warn your guide, so that they can make alternative arrangements.

Where do we meet? Where does it end?
The tour begins and ends in Chinatown. Your confirmation email will have the exact meeting point details along with a map, and 24 hour phone number for any last minute issues.

I'm booking a private tour. Why does the price increase when I book more than 2 people?
The price increases due to the tasting budget per person.
Where You'll Start
Tour Experts
Born and bred in Singapore, Alice is a true Singaporean who loves food. A certified tour guide and tour leader with Singapore Tourism Board, she takes great joy and pride in introducing others to her home country and the wonderful food that is on offer in the array of Hawker Centres and food markets. She has extensive experience leading tours in Singapore and beyond, in both Malaysia and Thailand. In her spare time, she loves to replicate recipes of food that she might not have tasted before in Singapore or on her overseas travels. Who not guiding, she volunteers at Gardens by the Bay and works for a social enterprise focusing on special needs.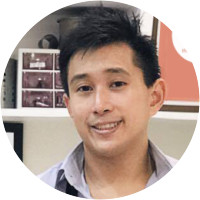 As a private chef and food consultant, Aldric 'The Geeky Glutton' not only dabbles in the art of serving good food but also nurtures a profound knowledge of fascinating dishes and hidden gems in this culinary capital of Asia. While he calls Singapore home, his travels across the globe have fostered a deeper understanding of diverse flavours thus leading to a newfound appreciation for local yet eclectic street food. It is through his other passion of urban hiking that he has truly found his calling in curating food trails. One thing is absolute - he certainly knows how to eat to his heart's content.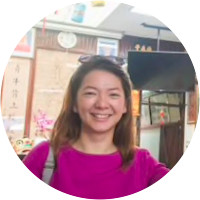 Born and raised in Singapore, Claire is still fascinated by the different facets of this country she calls home. She enjoys sharing the 'under-explored' charm of this city, beyond the usual tourist sites and purpose-built entertainment centres, and discover the soul of Singapore. Besides being a qualified Licensed Guide, she is a gallery docent, museum host and an educator.
Reviews can only be left by Context customers after they have completed a tour. For more information about our reviews, please see our FAQ.
Alice is an excellent tour guide! She is very friendly and knowledgeable. She is also very informative about Singapore's history, culture and all the different foods we tried today. It was one of the best experiences my husband and I have had exploring a new country. I am very happy with our tour, and thank you Alice! You are awesome!
Apr. 23, 2023
Alice was the most amazing guide. We loved that she has such a deep connection to Singapore and has the insight and experience to share special stories. Being a first generation Singaporean, she has witnessed the city's growth and change first-hand. We appreciated that she worked to adapt her tour to our interests and needs while on the tour. She was responsive, kind, and a wonderful teacher. The food was delicious. It was a perfect introduction to Singapore.
Dec. 25, 2022
Alice was wonderful—passionate and very knowledgeable not just about the food, but also the history, the culture and the politics of Singapore. We learned so much from her in our three hours together.
Dec. 24, 2022