Tour Details
Tour Description
How did a small island once tied to the Sung Dynasty, then colonized by the British, only formally named Singapore 200 years ago, emerge in the second half of the 20th century as one of the world's most prosperous financial powerhouses? On this Singapore History Tour, we'll embark on an in-depth examination of the city, discovering whether the myth of the transformation from sleepy fishing village to a modern metropolis is true. In the company of a local historian, we will discuss the most politically and culturally important buildings from colonial days, orienting ourselves geographically and historically to the center of Singapore. Given the location of this walk in the central Civic District, much of the discussion will pertain to approximately 150 years of colonial history of the 19th and 20th centuries. This is the good pick for first-timers to Singapore wanting a deeper look into the history and architecture of the Lion City.
Singapore History Tour
We'll begin our Singapore History Tour at St. Andrew's Cathedral, a Neo-Gothic structure in what was once the heart of the colonial district. As we meet and discuss the itinerary for the walk and the general themes, we will do so in the shadow of this religious landmark, finished by the Anglicans in 1861. Here, we'll launch into a discussion of the tapestry of religions in Singapore and what life was like for early colonial settlers on the island. Having laid the groundwork for the rest of the walk, we will head to the Old Parliament House as we discuss the evolution of the building, possibly the oldest in Singapore, and George Coleman, the architect behind it. Popping inside the building, we'll navigate the same halls and sit in the same seats as Singapore's politicians and parliamentary members, providing the perfect setting for an examination of the political history that has taken place here. We'll then continue on to what is thought to be the landing site of Sir Stamford Raffles, British statesman and considered the founder of modern Singapore, in the early 19th century. As we admire the statue of said figure, we may well discuss the conditions that led to a British businessman to select Singapore as trading post for their Empire. What were the risks involved and how was Singapore impacted? Our guide will try and answer these important historical questions.
Riverbanks and Bridges
At the Northern bank of the Singapore River, our guide may discuss the urban plan for Singapore in the nineteenth century and the approaches behind the administration of this new post. From Enlightenment thinking to pragmatic visions of local inclusiveness, we will address the early colonial rule of Singapore. This rule also resulted in European entertainment making its way East, the impact of which we'll discuss this as we visit the Victoria Theatre and Concert Hall. This will allow our guide to touch on cultural life and performances in the 1800s. We might then pop into the Asian Civilization Museum, allowing us to consider the island's narrative from an Asian perspective.


At this point on our Singapore History Tour, we'll cross the Singapore River, once a critical center for boats and trading supplies. As we venture over Cavenagh Bridge, the oldest suspension bridge in Singapore, our guide might point out how advances in Victorian technology enabled such structures to be designed and implemented thousands of miles overseas. From jin rickshaws to bullock carts, the bridge (which is now shut to vehicles) has stood up resolutely to over one hundred years of vehicle traffic thanks to the strong Scottish steel from which it's made. As we pass by a number of important sculptures of such early traders and merchants as Alexander Johnston and the iconic Merlion symbol, our guide will discuss their importance for Singapore and the history behind them. Why does the Merlion, and the legend attached to it attract so many visitors each year?


Singapore from a Rooftop
As we enter the final stages of our Singapore History Tour, we will touch on the role of Padang in the colonial days and the history, some of the most notable cricket clubs that once took residence here, and their racially exclusive rules. We may well pass by the Indian Army National Monument allowing for a discussion about military tensions over the years before ending up on the rooftop of the National Gallery (former City Hall and Supreme Court), where we will take in stunning views of the city and Marina Bay Sands, Padang, and the Civic District. Enjoying our sweeping view, we will be able to visually trace our steps as we gaze across the vast swath of Singapore's history and architecture.
Take Aways
At the end of our time together, we will leave one another with a deeper knowledge and grasp of the history of Singapore, particularly during the colonial days. We will have oriented ourselves to some wonderful vantage points in the civic district and a more succinct understanding on the evolution of this city to help us for the rest of our stay.
FAQ
Where do we meet? Where does it end?
The walk starts near St Andrew's Cathedral and will end on the rooftop of the National Gallery. Your confirmation email will have the exact meeting point details along with a map, and 24 hour phone number for any last minute issues.


What if it's raining?
Tours operate rain or shine. Singapore is known for its sporadic weather, so please bring an umbrella, a hat and sunscreen. There are areas on this walk where we can take cover if needed.


Is this tour good for kids and teens?
Yes, we can adjust this walk for younger audiences and have some excellent family friendly guides who can appeal to the learning styles of children. When booking, please provide us with information about your children such as favorite school subjects, and hobbies and if you'd like the length of the tour to be shorter. This way we can match you with the best possible guide.
Where You'll Start
Tour Experts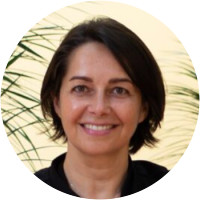 Growing up in Czechoslovakia, Pavla set out to discover the world as soon as the Berlin wall collapsed, and at 22 she came to Singapore to study Mandarin. Her years living, studying and working in different countries plus her 2 "Third culture" children born to her and her Swiss / French husband, have given her a broad understanding and appreciation for diversity. After learning the art of tour guiding as a volunteer guide in the National Museum of Singapore and Malay Heritage Centre, Pavla chose to be a professional tour guide to share her passion for her Little Red Dot island of a home. With an interest in history, culture, architecture and languages, she loves connecting the cultural dots. Pavla's caring and positive attitude ensures she easily relates to people with different backgrounds and walks of life.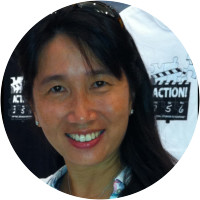 Catalina has lived half her life in Singapore and half overseas, although has her heart in Singapore. She gained a Masters in Economics and is fluent in English, French, Cantonese and speaks good mandarin. She is a competent docent both indoor (she guides in 4 different museums including the new National Gallery of Singapore Asian Civilisation Museum and Natural History Museum) and outdoor (Pulau Ubin is a special place for her). She is the consummate host that will go the extra length, trawling far and wide for interesting anecdotes. Her deep research in the fields of heritage, culture and food enables a versatile approach. A keen cook herself, she enjoys living in the foodie haven that is Singapore and showing clients anything from street food to the Michelin-starred restaurants.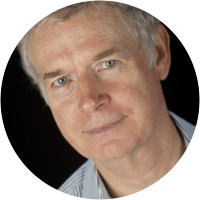 Tim Clark has lived in Singapore and South East Asia for 35 years. His career in advertising began in London and took him to New York, Cape Town, Hong Kong and Singapore, where as Regional Creative Director he produced advertising for every country in the region from India to Japan. He then turned to education, teaching Art History and Creative Writing as Module Chair at Republic Polytechnic followed by eight years as Senior Lecturer at Nanyang Technological University where he continues to lecture part time in Marketing Communication. This part-time role frees him to pursue his passion for art and antiquity, lecturing, mentoring and guiding at Singapore's major museums. He is also a keen sailor, birder, hiker and happy wanderer. Tim has a BA Hons degree in Philosophy and a Masters in Communication Management.
Reviews can only be left by Context customers after they have completed a tour. For more information about our reviews, please see our FAQ.
Jane was very knowledgeable and pleasant . She was able to answer all our questions.
Aug. 23, 2019
Our tour guide, Frederik, was excellent! He was informed, friendly, helpful, thoughtful, and everything you could hope. Your company is well organized and easy to use, but it is for the quality of the tour guides that we choose you.
Jul. 15, 2019
Another wonderful Context Tour! Frederik was very knowledgeable, very friendly, and answered any questions. We felt our tour was very comprehensive. Thank you both but to Frederik and to David.
Apr. 26, 2019