Tour Details
Tour Description
Unsure of what to do in Tokyo? We can work with you to create a custom tour to suit your interests, from art to architecture, to food and photography. In a half-day or full-day, we can design the perfect walk for your trip, drawing on our network of expert Tokyo tour guides. Here are some example itineraries:
How to Book
Whether you already have something in mind or want help crafting something entirely new, our dedicated planning specialists are on hand to make the most of your travels. Context planners, all travelers in their own right and experts in their dedicated territory, will partner with you to create an itinerary suited exactly to your needs and schedule.
Fill out our
CUSTOM TOKYO FORM
or email us at custom@contexttravel.com to get started.
Itinerary Inspiration
For those unsure of exactly what they want, we have a few sample itineraries to stimulate your imagination.
We could explore Old Tokyo and Uneo Park while discussing the role of a green public space in a dense city like Tokyo, and how Tokyoites lived in past decades.
We could create a layover tour, getting you outside the airport and immersed in the impressive architecture and consumption culture of Tokyo, followed by an authentic meal with your guide.
We ask that you spend some time perusing our lists of private and small-group tours. Very often, clients are interested in the following themes and tours:
Still looking for some inspiration? Check out some of our blog posts for ideas.
Please note: We can not lead tours at the Imperial Palace. They have their own tours, and prohibit outside tour operators.
FAQ
What is included in the Custom & Multi-Day itinerary of [city]?
Cost details will vary based on exact itinerary, but all of our Custom & Multi-Day itineraries include the cost of your private guide. In many cases, vehicle/transportation costs, select meals, and site entrances may also be included. Your Context planning specialist will confirm exactly what is included in your personal itinerary before charging your credit card. Accommodation is not included.
What information do you need from me in order to build a custom itinerary?
Our planning experts will be in touch to help you build your perfect tour, but in general, try to include the following pieces of information in your custom request form:
How many days would you like the tour to be?
Do you have specific goals for your trip?
Which sites and venues would you like to prioritize? Do you want to just pass by or explore inside as well?
Do you have any mobility concerns?
Who are you traveling with? What are their ages and interests?
How much does the Custom & Multi-Day tour cost?
Pricing will vary by itinerary. Your planning expert will provide an itinerary and pricing proposal for your trip before confirming your Context tour and charging your credit card.
How does the Custom & Multi-Day bookings process work?
Once you submit your custom request form (or contact us at
custom@contexttravel.com
), we'll get in touch via email or phone to review your ideas and finalize an itinerary. We only charge your credit card once all details have been confirmed.
Is this suitable for children and / or travelers with mobility challenges?
Yes. We can adapt the route based on the ages, needs, and interests of travelers in your party.
Where You'll Start
Tour Experts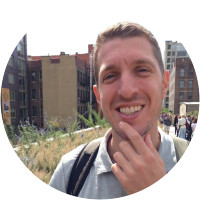 Jay received a Master's degree in Urban Planning from the University of Tokyo where he focused his research on the conservation of historic spaces and landscapes with a particular focus on food production and the agricultural families and communities in and around the city. Having been a resident of both rural and urban Japan, Jay has a particular appreciation for the visible transformation of the country's settled environments as ideas, resources, and the culture itself has changed over the past couple of centuries. While he has lived in a variety of cities and towns in the US, Syria, Russia, the UK, and Japan for study or work, he finally settled on Tokyo as home. He enjoys sharing information about its hidden history, constant development and endless layers.
Troy, born of a Japanese-American family, has lived nearly half of his life outside of the States. Given this, his study of cultural anthropology focusing on contemporary Japanese culture, and 14 years involved in education while living in Japan may be a natural result of this upbringing. He feels fortunate that life in Japan has allowed him to continue his passion for travel and people and afforded him ample opportunity to help others discover new vistas, ways of thinking and experiences in places ranging from Japan to Thailand to Papua New Guinea. Troy firmly believes that everyday scenes and events can provide some of the greatest insights into a new place and the key to an appreciation of the richness of a culture can often be found by simply learning to recognize the "mundane" patterns as they are reproduced in different contexts and varied over time.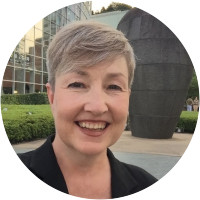 Kara has suffered from wanderlust for most of her life. Leaving her native New York to bicycle across America as a teen, she then backpacked through Europe for a year before landing in Japan, where she has made her home since 1985. After graduating magna cum laude with a degree in Art History at Tokyo's Sophia University, along with certification in Fine Art Appraisals at New York University, she founded her own art gallery supporting emerging young Japanese artists. She has curated numerous exhibitions, organized symposiums, and lectured frequently at colleges including the prestigious Keio University. Kara is a regular contributor to magazines and newspapers on Japan's art scene, and is the author of "Contemporary Art Walks" in a Tokyo guidebook published by Stone Bridge Press. Media appearances include interviews in 'Newsweek', 'New York Magazine' and prime-time TV shows. She speaks and reads Japanese fluently, and spends her free time pursuing first-hand experience of Japan's culture and subculture. With a particular interest in indigenous Buddhist practices, she has endured rigorous Yamabushi training with ascetic mountain-dwelling monks, and traveled 30 countries including remote areas such as Lombok and Mt. Kailash in Tibet. More of an urban explorer these days, Kara's current passion is unraveling hidden aspects to Tokyo, always with a unique insight into visual anthropology.
Reviews can only be left by Context customers after they have completed a tour. For more information about our reviews, please see our FAQ.
Rafael listened to us and made changes to our itinerary on the fly. His historical knowledge was greatly appreciated.
Jan. 2, 2020
A. Based on our experiences with today's custom private tour, what did Context Travel do right: 1) Provide representatives who are responsive, personable and thorough, all of which we experienced positively with Ashley. Without her, we might not have been as willing to invest in the much higher fees that Context Travel charges compared with others that are more familiar to us and which we have engaged in other countries. 2) Select an outstanding guide who has the capacity and qualities for providing experiences commensurate with Context Travel's vision for deep learning while traveling. Our guide, Rafael, aligned perfectly with our hopes and expectations of Context, as Rafael was a) deeply knowledgeable about the tour topic, b) willing and able to share expertise and to communicate it effectively, c) and exhibited interest in us, his guests, so he could connect and adjust. Rafael's guidance offered us more insights into Japan and to Tokyo than in the past 13 days we have been traveling across several cities and towns. Assuming that any interpretation of a country is always going to be somewhat subjective, we felt that Rafael guidance was just the right mix of facts based on years of study and experience along with insights on "HOW to see," which is empowering for us, as we struggled with challenges on how to understand what appeared to us as "mysteries of Japan." The result is a sense of our having a "beginner's mind," not as a deficiency, but on the contrary, as an invitation to continue traveling as a form of self-education on the wonders and mysteries of the vast world we are privileged to explore. B. What does Context Travel need to improve: Based on our experiences with three different Context Travel guides on four bookings (one each in Osaka and Kyoto and two in Tokyo): 1) Make it easier for your guests like us to share information about specific tours with friends. It's possible that I just haven't learned how to navigate well the Context Travel's website, but it also shouldn't be too hard to quickly share a link to a particular tour. 2) It would help a lot if I could easily text or call my guide at least on the day of the tour, in case of emergencies or unexpected situations including getting lost or being caught in traffic. Context can set parameters for what and when the guide "hotline" should be used. Perhaps there's a system for some kind of temporary number that "re-sets" or "disappears" at the end of the day of the tour, if you are fearful of abuses in the use of direct communications. 3) Since Context Travel sets a high standard for "deep learning," I would have appreciated receiving a short survey that could easily provide the guide relevant information about us, including: -physical challenges if any (such hard of hearing, any accessibility needs, etc), -our own areas of expertise, -how many times, if any, we have already traveled in the country of the tour, -and a rank order checklist of priorities. A sample of items on the list that we could indicate our preferences or order of priorities might include the following: the most popular or iconic tourist attractions, the more the better (vs. the fewer and deeper), more talking and less walking (or the opposite—less talking and more walking/seeing). Thank you to Context Travel for giving us a "deep dive" of Japan in three different cities. We will look for your offerings as we travel to other areas of the world.
Nov. 17, 2019
Maciej was a fantastic guide. He was so knowledgable about shrines, architecture, gardens... we couldn't have asked for a more delightful introduction to Japan
Oct. 10, 2019