Tour Details
Tour Description
Immerse yourself in Tokyo's world-famous Tsukiji Market on this 3-hour Tokyo Food Tour, led by a local expert deeply knowledgeable about the market. Together, we'll visit the outer market and look at how Japan's cuisine is heavily influenced by the seasons and geography, the central role that seafood plays in the Japanese diet, and—of course—taste some amazing Tsukiji sushi.
"The tour of the market was fantastic. The guide took us to a terrific restaurant for lunch. Very impressive."
Tsukiji Sushi
The Tsukiji district was built from land reclaimed from Tokyo Bay; tsukiji translates to "reclaimed land." To see what the area looked like before the market was built in 1935, we'll start our walking tour at an exhibition of historical woodblock prints and of photographs of the market's famous tuna auctions. We'll then begin our market visit, starting off at handful of small shops that sell restaurant-quality kitchen supplies like hand-forged knives. As the market comes to life around us, with a bustle and energy unique to this place, our guide will explain how different items are used to create some of the dishes we'll see later in the tour.
Please note: As of October 6, 2018, Tsukiji inner market (the wholesale area) is closed. Our tour explores Tsukiji outer market and does not include Toyosu market.
Tokyo Food Tour
Japanese food really plays to the senses. As we taste our way along the walk, we'll see how impeccably presented the meals are, from a hearty selection of humble rice balls to delicate sashimi. We'll sample a variety of key ingredients: a rainbow of pickled things (tsukemono) such as eggplant or Japanese plums (ume) to ingredients for authentic miso soup broth.
We'll continue eating our way through the outer market, where we may make stops for tamagoyaki, the rolled, slightly sweet omelet, pomegranate vinegar, meat dumplings, and gluten in assorted forms. For our sit-down lunch, we may go for raw fish served over bowls of rice (kaisendon), tempura, or sushi.
Take Aways
After a delicious walking tour of Tokyo's Tsukiji outer market, we'll leave with all five senses satisfied and with a better understanding of the influences, seasonal, cultural, and beyond, on Japanese cuisine.


FAQ
Where do we meet? Where does it end? Generally speaking, the walk begins near Tsukiji Market. Your confirmation email will have the exact meeting point details along with a map, and 24 hour phone number for any last minute issues. The walk typically ends at a restaurant nearby.


Can the tour accommodate those with allergies or dietary restrictions? We do our best to accommodate everyone. If you have severe allergies to seafood or nuts, there will be items you can eat during the tasting, but cross-contamination may be a problem during lunch. The best thing to do is let us know when you book if anyone in your party has allergies or dietary restrictions. We can check in on dishes, order ahead, and do everything possible to ensure you enjoy your tasting and meal. Vegetarians can join, but there will be fewer samples available as the vast majority of the market is seafood. Gluten-free diets are easy to accommodate, but there are trace amounts of wheat in soy sauce, which is common but can be avoided.


Is there a maximum on group size? Yes, we strongly recommend a max of 6 per group. Tsukiji Market is busy and the pathways are narrow.


Does the tour include the tuna auction? No, the tuna auction takes place between 3.30am and 6am every day (except Sunday and some Wednesdays). Public access to the auction is free, but is limited to two tour groups, each of 60 people, and places are strictly first come, first served.
Where You'll Start
Tour Experts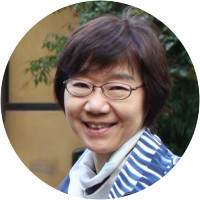 With the experience of living in Tokyo for the past 40 years, Tomoko is an expert on the life in Tokyo, its culture and history, and of course on Japanese food, Washoku. She finds it exciting to show the dynamic ever-changing aspects in and around this megacity to guests from around the world. Behind the modern face of Tokyo, Tomoko enjoys discovering the hidden places tracing back several hundred years to the Samurai period.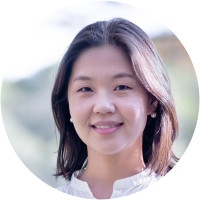 A Japanese national with Korean heritage and raised in China with fluency in Japanese, Chinese, Korean, and English, Haru is an international education advisor in Tokyo with expertise in intercultural communications training and crisis management for international students. She has two Master's Degrees in International Media and Communication and Education from Hokkaido University. Haru is an avid traveler, having visited over 100 cities worldwide. She has learned Koto for five years and recently started learning Ukulele after her Hawaii trip. She organizes a movie and coffee event every week, enjoys yoga, meditation, sake, and dodgeball as well.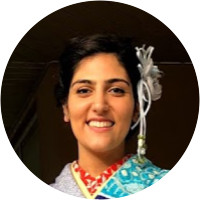 Meryam is a PhD candidate at Tokyo University of Foreign Studies majoring in Peace and Conflict Studies and researching on political communication. Her journey in Japan started 5 years ago. Meryam's interest in Japan goes back to more than 9 years when she majored in Japanese studies in collage. Ever since moving to Tokyo, Meryam has been learning about different aspects of the country through work in various areas starting with her involvement in Japanese cultural activities such as Ikebana, Tea ceremony, and kabuki. Meryam also participated in teaching peace education and cultural understanding in Japanese schools.
Reviews can only be left by Context customers after they have completed a tour. For more information about our reviews, please see our FAQ.
Jiro was so amazing and kind and informative. One of my favorite tours; I will never forget it.
Dec. 29, 2019
Maciej was one of the best tour guides we have ever had. We were impressed with his breadth and depth of knowledge and he was very well prepared - the food stalls we visited knew to expect him/us and had samples ready for us to try when we arrived. Not much room for improvement because we were very happy with our experience!
Dec. 2, 2019
Jay was great. We had a great time. Knowledgeable and humorous.
Nov. 25, 2019