Tour Details
Tour Description
This two-hour tour of Tokyo's National Museum, led by a Japanese art expert or historian, provides a deep dive into Japanese culture and history. Located in the beautiful Ueno Park, the 1872 National Museum houses one of the largest and most impressive collections of objects, sculptures, and paintings related to Asian art and archeology, with a particular focus on Japan. From samurai swords to kimonos, this fine collection tells the story of the history of Japan through its art. Together, we'll explore and discuss a number of the national treasures, touching on some of the 110,000 individual items dating from the earliest years of civilization on the Japanese islands, all the way through to the Edo period and modern day.
"[Our guide] was a fabulous guide - a gift for engaging everyone on the conversation"
Tokyo National Museum Tour
While Tokyo National Museum is split into numerous collections, the majority of our focus on this tour will be on the Japanese Gallery. We will use the museum's Meiji paintings, splendid screens, ancient scrolls, and intricately carved woodblocks to cover themes that range from the importance of visual arts in daily life to tea ceremonies and religious traditions.
Multiple Paths
Our course through the museums can take many forms, depending on the specific interests of the group: we let the itinerary be shaped by which eras and styles of Japanese art the group is most interested in, as well as the specialization and proclivity of our guide. We'll dig deeply into a number of art forms that are foreign to the west but hold great significance in Japan, in the process developing a context for deeper appreciation.
Take Aways
At the end we'll emerge from our time together with a better understanding of Japanese art and its relation to the larger sphere both of Japanese and Asian culture and history. For a look at Japanese aesthetics in a more contemporary context, try our
Introduction to Tokyo tour.
Where You'll Start
Tour Experts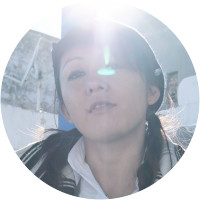 Manami Okazaki is a journalist fluent in English. She writes for major newspapers and magazines internationally about Japanese culture. She specializes in Japanese culture, popular culture and folk culture. She has written 13 books on Japanese culture including Kawaii, the Culture of Cute, Takumi, Downtown Tokyo Japanese Artisans, Land of the Rising Cat, Japanese Kokeshi Dolls: The Woodcraft and Culture of Japan's Iconic Wooden Dolls and Japan's Best Friend. She also curates exhibitions globally in collaboration with Japanese artisans. She is also the owner of Tonbi Books which specializes in rare Japanese books and folk craft in downtown Tokyo. Because of her work, she is very familiar with Japan's downtown culture and can give insight into the lives of denizens and artisans that make up the East side of Tokyo and the unique urban layout of the region. She has studied Japanese urbanism and post war history at an academic level (MA in journalism from Columbia University). She is genuinely passionate about sharing Japanese culture and sharing her knowledge with people in an accessible and effervescent manner.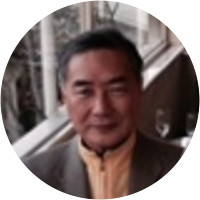 Jiro has always been enthusiastic, challengeable, and eager to do the guiding for over the past 13 years up to now. Jiro graduated from a university in Japan with an MBA and has since lived and worked in Tokyo, Osaka, Yokohama, New York, and London. He started his career in finance working for a bank for 25 years and English and American financial IT companies for years. This afforded him multiple opportunities to make many friends from around the world, whilst understanding various cultures much better. As a result, he decided to retire in 2009 and has become a government-licensed English interpreter & guide in Japan, with his main goal wishing to create a cross-cultural bridge between Japan and other countries. His expertise is the Edo-Tokyo Museum which specializes mainly in 17th Century Japan to the present. He enjoys exploring this interesting and diverse history of Japan with visitors but also going further afield to Tokyo, Yokohama, Hakone, Kamakura, Mt. Fuji, and Nikko and others in the Kanto district. Jiro can provide a unique insight into Japan given his upbringing and his knowledge of peculiar Japanese topics, ranging from pensions to modern, social, and cultural issues.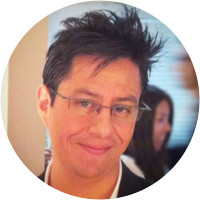 Architect, PhD. Rafael is currently correspondent for Italian architecture magazine Domus based in Japan and has lived in Tokyo for over 18 years. He received his Master degree and PhD from the University of Tokyo under the guidance of Prof. Kengo Kuma. He is currently a Senior Guest Researcher at The University of Tokyo (Kuma Kengo Laboratory) and guest researcher at Keio University, besides visiting lecturer in other architecture institutions in Japan and abroad. Member of the JIA (Japan Institute of Architects), he co-founded and runs his architecture and urban design practice STUDIO WASABI since 2013. From 2017 he became Director of Casa Nano, an art residency in Tokyo part of Casa Wabi Foundation. An avid toy collector, he has a keen interest in the ludic-cultural aspects between people and their cities.
Reviews can only be left by Context customers after they have completed a tour. For more information about our reviews, please see our FAQ.
Rafael is so knowledgeable and passionate about Japanese art and architecture. It was such a great tour.
Apr. 3, 2023
All good. Jiro such a nice man and knows his history!
Mar. 24, 2023
Itsuko was, without exaggeration, the best museum tour guide I've ever had the pleasure of experiencing. She was able to give comprehensive and interesting explanations of very dense material. It was clear she was intimately familiar with the museum and was able to adapt her tour on the fly to cater to what our group was most interested in seeing. Our family had a range of ages, and Itsuko managed to keep all of us engaged. She was gracious with her time and taught us things about Japan that allowed us to better appreciate the country not just during our visit to the museum, but for the rest of our trip.
Mar. 20, 2023