Tour Details
Tour Description
Designed for kids and their lucky parents, this excursion to Chianti immerses us in the tastes of Tuscany. Food is a crucial part of Italian culture and all Italians learn from a young age the importance and sanctity of their gastronomic traditions. This Tuscany Family Food Tour allows families to enjoy an idyllic day in the Tuscan countryside, on the grounds of a family-owned, Medieval wine estate, where parents will take part in a guided wine tasting while their children learn about the history of the estate and wine production (while meeting some farm animals). Our destination is Chianti Rufina, the lesser-known northern tip of the famed Chianti region, which has been an important wine production region since the 11the century.
Tuscany Family Food Tour
The day begins with a pick up from your Florence hotel or flat by your guide, using a private van. During the 40 minute trip to Chianti Rufina, our guide will use this time to introduce the history of the region—its artistic significance and why it has been used since the Middle Ages as one of Italy's prime wine-producing regions. The breathtaking scenery that Chianti provides—endless rolling green fields studded with olive trees and gridded with grapevines set against a cerulean sky, will be a teaser for the rest of the excursion.
Castle Bound
Our final destination is an 11th century castle that is part of the Frescobaldi wine empire. From here, parents will head inside the castle's wine storage facilities (where wine is casked and aged) to indulge in a tasting of the estate's labels—Nipozzano Riserva, Montesodi Riserva and Mormoreto. Children, accompanied by the guide, will explore the expansive grounds of the estate and learn about the mechanics of grape growing, harvesting, and how wine is produced. The estate is also home to the local breed of Chianina cow, who have graciously agreed to allow us a visit! Once the family has rejoined, parents and children can taste the Frescobaldi family's pecorino cheeses, salami, prosciutto and olive oil.
Take Aways
With satisfied stomachs, your guide will deliver you back to Florence - with a deeper understanding of Tuscan culinary traditions and the beauty of the land from which they are born.


Tour Experts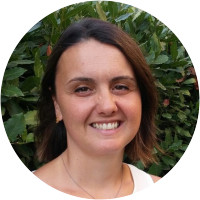 Lucia grew up in Rome, where she graduated in 2001 with a thesis on Roman fresco decoration, after which she took part in an internship at the Louvre. In Florence since 2003, she expanded her passion for drawings, thanks to a student's grant at the Longhi Foundation of Art History. She has also continued building on her knowledge of minor arts with a Master's program at the University of Florence and an additional license in wood restoration. In the last few years, Lucia has been strongly interested in the movement of artworks for temporary exhibitions. She has also worked as Chief Curator at the Czech Center Museum in Houston (US) for 9 months, cataloging the collection and collaborating with all museum's cultural activities and promotions.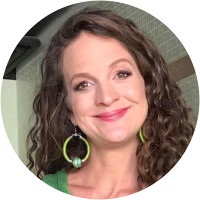 Adrienne has an educational background in art history and cultural management, and she obtained her MA from the University of Budapest. A postgraduate scholarship took her to Indonesia where she wrote her thesis on Eastern and Western cultural interactions. After graduating she started a career in the art world working for museums, art galleries, and a well-known auction houses in London, Venice, and Budapest. In this environment the relationship between art and wine was always in focus. While she was involved in wine auctions, she started her formal study of wine and completed a course with Christie's Education. She now divides her time between Florence and Budapest. Tuscany is an incredibly inspiring place for her, as she dedicates her career and passion to art, wine, and gastronomy. Currently she is organizing and leading cultural and oenological tours in Tuscany and further afield.
Reviews can only be left by Context customers after they have completed a tour. For more information about our reviews, please see our FAQ.
Adrienne was fabulous. The driver was great, as was the van. The only improvement we could think of was a small 'welcome' glass of wine when we arrived, since the touring took a lot of time
Jul. 6, 2019
At first we were a little apprehensive that this would work as a family, but Adrienne had such a delightful way of both keeping our children fascinated with the castle and sharing so much knowledge of food and wine with us! It did truly work and we all loved it. The location was perfect and Adrienne was lovely! She was able to charm our children into going with her while we enjoyed some wine (they are usually shy with strangers if we are not around), and she was able to contextualize the entire experience on so many levels - the culture of Tuscany, the culture of old-world wine making and food, and even the culture of "castle-life" for our kids! AMAZING one person could do all that so graciously.
Apr. 10, 2016
I have already commented on this tour. Overall we are incredibly disappointed that we did the tour. The docent was great with the kids and seemed knowledgeable. There was clearly some issue between the employee and the docent at the end of the tour as there was (what seemed like a somewhat heated) conversation between them in italian that left us feeling uncomfortable and completely ignored. In fact at one point I stood at the counter next to them waiting for them to stop talking as I had a question, after several minutes with them continuing their discussion I walked away. I certainly wouldn't recommend this tour to anyone. I have also been disappointed as to how Context has handled it. I don't believe it to be the job of the customer to follow up with the process of a complaint.
Oct. 19, 2014