Tour Details
Tour Description
Schìe, folpi, bigoli, and sardèle in saór are just some of the words one can often see on Venetian menus. As with all Italian regions, the lagoon has a rich and particular tradition of cuisine, one that has been influenced by its natural resources (hence the abundance of seafood) and its unique relationship with both East and West through trade. This Venice Annotated Dinner, led by a local culinary expert, provides crucial context for this distinct flavor of Italian cuisine, guiding us through a typical Venetian meal to allow us to better appreciate the origins, flavors, and traditions of the region.


In Italy, there are few better ways to immerse oneself in the local culture than by sampling its food. Italians are fiercely proud of their local culinary identities; to understand any given city, one must come with an empty stomach and a means of seeking out local establishments. In this Venice Annotated Dinner in the company of a local sommelier and culinary expert, we dig deep into the city's longstanding food culture, which reflects its trading history and local fare. Our evening will take place at a typical local restaurant. Our docent will work in close conjunction with the kitchen to customize a multi-course menu which exemplifies the culinary traditions of Venice. Each course will be expertly paired with wine selected to introduce diners to the equally impressive history of Veneto wine.


Discussion for the evening will range from the origins of techniques used in food preparation, to the Venetian affinity for eating all things "small," to the role of the spice market and tradition of Roman and Greek sweet wines. Together, we'll taste our way through a number of Venetian specialties, like folpi, octopus lightly seasoned and boiled until the tender legs curl up; bigoli in salsa, thick strands of pasta prepared with an anchovy and onion sauce; and sardèle in saór, a hearty anchovy dish in which sweet and sour flavors meld together (something the locals call agrodolce). An evening not to be missed for both culinary experts and novices alike, our Venice Annotated Dinner will allow guests to get to the heart of Venetian cuisine and experience the history behind the meal.


Please use the Special Request box to make note of any food restrictions or allergies.
Where You'll Start
Tour Experts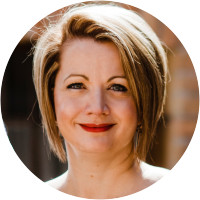 Rachel is a wine and food expert based in the Veneto region of Italy. Originally from northeast Ohio, her cultural curiosity inspired her study abroad several times while an undergrad student at Boston University. Her favorite experience was by far the semester spent in her adopted city of Padua, where she has now lived for twenty-five years. She followed her passion for wine while living in Italy, and became a certified Italian sommelier through the Associazione Italiana Sommelier in 2009, and continued her studies to become a master taster of Italian cheeses through the Organizzazione Nazionale Assaggiatori Formaggi a few years- and many cheeses – later. She also loves cooking and considers herself an accomplished amateur cook, but a professional eater. She gives credit to her love of cooking to her late Italian grandfather, who passed on the importance of choosing quality ingredients, experimenting in the kitchen along with his treasured recipe for caponata. Nowadays her particular interest is the history of food and wine of the Veneto and she spends much of her free time visiting wineries, perusing historical cookbooks, and even frequenting archaeology talks. Rachel looks forward to helping visitors on Context tours dive right into the vibrant food and wine scene in Venice and Padua.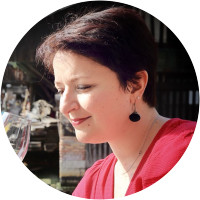 Cecilia is a qualified FISAR Sommelier and a licensed tour leader. She is a native of Venice whose great-grandparents owned one of the most prestigious bars in St Mark's Square. She is a food enthusiast and passionate about wine. Cecilia studied organic wine in France, receiving a Master's degree in 2012, and worked in the most famous enoteca of Venice for almost three years. She shares her knowledge about food, wine and Venetian culture to help visitors enjoy the city from a different perspective, through a connection of flavors, aromas and stories. Fluent in the Venetian dialect, Cecilia will introduce you to the local farmer at the Rialto Market and show you how to choose fresh fish from her favorite fishmonger. She is proud to be part of the Context team, promoting responsible tourism in one the most beautiful -and definitely the most delicate- cities in the world.
Reviews can only be left by Context customers after they have completed a tour. For more information about our reviews, please see our FAQ.
Cecilia was informative and fun. Our dinner was delicious and the conversation interesting and inspiring! Context is always a sure bet!!
Dec. 31, 2019
We enjoyed the evening immensely. The portions for a tasting were a bit large but Rachel recognized it immediately (new venue). We loved Rachel and learned a lot.
Oct. 1, 2019
Rachel was very nice. She definitely knew a lot about wine. As far as the restaurant, it was good- not great, not memorable. We went to a restaurant the next night (Al Paradiso) that was recommended by the hotel we stayed at (The Gritti) that was absolutely excellent. The waiter/owner (not sure actually) brought us all of the house specialties and talked to us about the origins, etc. It was probably one of the best meals we have ever had and learned a lot. That was $300 USD. Context was $900+ and the experience was no where near the same- and the food was not nearly as good. Lesson learned for the future- BUT Rachel was definitely very nice and provided some recommendations for places to go- like a good gelato place, restaurants (we were only there less than two days so really didn't have much time to try anything but gelato suggestion).
Aug. 6, 2019