Tour Details
Tour Description
Venice
is a vibrant city full of energy, history and, of course, canals. It can be intimidating to know where to go, what to do, and how to find anything that's not already listed in a guidebook. In this two-hour Welcome to Venice Tour, we want to share our city with you: what makes it different and special, and how to feel like a local while you are here. Ideal for your day of arrival, or very beginning of your trip, whether it is your first visit or your fifth, our "Welcome To" series is designed to orient you to the neighborhood you are staying in, as well as the city itself.
Welcome to Venice
Our Context docent will first meet you in the lobby of your hotel or in front of your flat, armed with maps, guidebooks and other materials. The first hour will be spent either at your accommodation or in a nearby cafe, using these materials to acclimate you to the neighborhood and to help you understand where you are staying in relation to the layout of the city. If you have booked additional walks with us, the docent will bring your itinerary with them, in order to answer any questions you might have about transportation (e.g. walking vs water taxis), location and directions. Do you want to know the ideal time of day to visit certain museums or the best hole-in-the-wall restaurant to eat authentic cicchetti? We will provide you with plenty of recommendations and insider's tips to make the most out of your time in Venice.


Exploring the Neighborhood
Next we will head out into the neighborhood, popping our heads into any places that pique our interest, from the bar where you can get the best cappuccino in the morning, to a nearby church which will undoubtedly have an interior worth noting, showing you what makes your neighborhood special and so authentically Venetian. We will explain local customs (How do you buy produce in the local market? What's the correct word for that breakfast pastry glistening with sugar? What is the local aperitivo of choice?) and share with you a bit of history of Venice and of your area.
Take Aways
During these two hours together you will have the unique opportunity to take from our docent's knowledge, expertise, and love for their city all you need to shape your stay. In order to get the best out of our time together, we recommend you let us know in advance what it is that you would like to learn and experience while in Venice. We want you to love the city as much as we do!


Note: You will be asked for your hotel or apartment address and your arrival information at checkout in order that we can arrange a meeting point and time on the day you arrive. In order to help prepare our chat, please add your interests or and specific questions in the Special Requests box so we can best cater your chat.


This experience is part of our Welcome To series, which aims to orient first-time visitors to Context cities by pairing them with local experts.
Tour Experts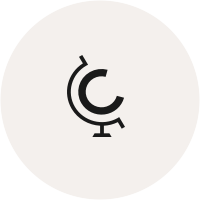 Louisa is an art historian who obtained her B.A. at the Courtauld Institute, where she specialized in Venetian art and the Italian medieval and Renaissance periods. In 2000, she earned her M.A. from the University of Warwick in Venetian Renaissance art.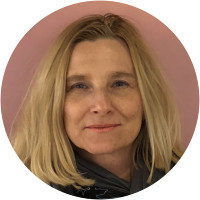 Lorenza is a native of Venice who received her Master in Art History through Cà Foscari University, Venice. For the past 25 years, she has divided her time between Venice and New York. In New York she teaches various courses on art history at the Fashion Institute of Technology, State University of New York, where she designed the course Art and Architecture of the Venetian Republic 1100-1800. For FIT she also developed and leads the Short-Term Study Abroad in Venice. She is lecturer at the Museum of Modern Art in New York and contributor to the Khan Academy with art history essays. Lorenza has authored and contributed to numerous books and publications on Venice, including "Venezia. La città, l'arte, la storia" (Arsenale 2011), "Arts and Crafts in Venice" (Koneman, Koln, 1999) and "Handbook of Painting Techniques" (NYU in Venice, 1999). In the past she taught history of art and architecture in Venice at the New York University, and in Venice worked for the Venice Bureau for the Protection of Architectural, Historical and Artistic Heritage for 13 years, cataloging, documenting, and researching the collection at the Palazzo Reale. Lorenza is an esteemed scholar with decades of international experience. She will lead you through her city with fun, passion, and knowledge.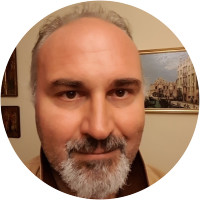 Davide was born in Venice he graduated from Ca' Foscari University with a degree focusing on the history of architecture and medieval history. After a specialization course in Innovative Tourism Marketing his interests in sustainable tourism began. He also has a special research interest in Venetian military architecture and military art theory. As a coordinator of a European NGO he organized cultural seminars in many European universities. He also spent time teaching the history of Italian art at the University of Turku in Finland. A passion for Venice, was what brought him back to his hometown, where his cultural interests developed into a profession, applying concepts of sustainable tourism crucial to preserving his city.
Reviews can only be left by Context customers after they have completed a tour. For more information about our reviews, please see our FAQ.
Lorenza was amazing, elegant, and so knowledgeable. I loved the tour!
Aug. 27, 2019
Wonderful stroll with David! We got a feel for "old Venice" and recommendations for local cuisine and experiences.
Jun. 7, 2019
Enjoyed meeting her. She was very helpful with suggestions on places to go. Most important the times to avoid the rising water. She checked on the places we wanted to see, and made suggestions as to times etc..I suggest this to anyone wanting to stay in Venice for more than two days...
Sep. 24, 2017