Tour Details
Tour Description
Once the ornate epicentre of the Austro-Hungarian Empire, Vienna is a city of contrasts—imperial splendor (as seen on our
Schönbrunn Palace tour
) meshes with contemporary
joie de vivre
and exceptional cuisine on display in our
Vienna Food Tour
and
Vienna Wine Tour
) to form a distinctly Viennese identity. Our personalized orientation experience, led by a Context docent, is designed to answer practical questions, including a brief language lesson, a guide to public transit, and more—and kickstart your Vienna trip.
Tailored To Your Needs
Your docent, a resident of and expert on Vienna, will arrive at your hotel or apartment to sit down and orient you within the area where you are staying, placed within the greater geographical context. We can discuss your itinerary and help you make any last-minute plans, as well as answer all your questions, from how to make sense of the currency to how the public transport system works. With maps and guidebooks to the city in hand to help you get acquainted with the places and things that you will be seeing, we'll offer tips on local customs and suggestions for dining, shopping, insider events, and concerts in Vienna.
A Local Orientation
We will then head outside for a neighborhood stroll, taking time to discuss the area's history and absorb the ambiance under the guidance of a seasoned local. We will stop occasionally to talk about historic buildings and monuments (for more, try our
Vienna Walking Tour
), or maybe to go over how to recognize and pronounce key vocabulary—as well as point out where the best markets and traditional cafés can be found. When you and your Vienna city guide part ways, you'll be equipped with maps, a little bit of historical background, and a better sense of how to navigate the rich and varied landscape of the Austrian capital.
Where You'll Start
Tour Experts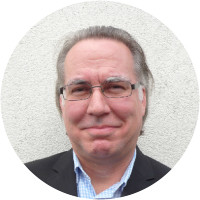 French-Canadian by birth, Jean-Pascal Vachon completed a degree in translation at Québec's Université Laval and obtained his BA and MA in musicology at the Université de Montréal. In Canada, Jean-Pascal has contributed to the latest edition of the Encyclopedia of music in Canada. He worked as a jazz critic for Montreal weekly cultural paper Voir and as a researcher/writer for Radio-Canada's classical music network. Since settling in Vienna in 1993, Jean-Pascal has taught various courses on music for several institutions, such as Webster University in Vienna (since 2006), Webster University in Saint Louis, South-West Minnesota University and Donau Universität in Krems. Topics have included Music & Politics, Music & Media, Film Music, 20th century music, History of jazz, and History of rock music. In addition to non-university lecturing on music-related topics in Vienna, Saint Louis and Ottawa, Jean-Pascal has also worked in communications and arts & culture administration in the private and public sector. Finally, Jean-Pascal has written extensively on music, including program notes for the Boston Symphony Orchestra, the Orchestre symphonique de Montréal and the Saint Louis Symphony Orchestra as well as writing and translating liner notes for the Swedish-based classical label BIS. Jean-Pascal is an avid comic book reader, a bit of a film-buff and has traveled extensively around the world.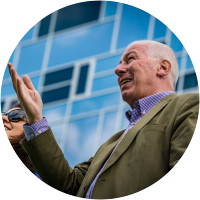 Peter was born in Vienna and grew up in the 3rd District, at that time British occupation zone after WW II. His school years were spent in Krems, the gateway to the Wachau Valley, and he graduated at the local Piaristengymnasium before studying law at the University of Vienna. Immediately after University, Peter started his own business as an art and antique dealer and gallery owner. The gallery was located in Krems and specialized in applied arts (in particular for Austrian silver and porcelain from the 17th - 19th centuries) and Austrian paintings from the 19th and 20th centuries. He participated for many years as an exhibitor in the prestigious Austrian Art Fairs in Vienna and Salzburg. 25 years in the arts and cultural sector have been followed by years as an entrepreneur in Vienna in the field of financial consulting and communication training. Now he is back to his old love - the world of art and culture, and is very pleased to be able to inspire all of his guests and friends with his passion for the finer things in life.
Reviews can only be left by Context customers after they have completed a tour. For more information about our reviews, please see our FAQ.
Katerina was great but this was the first Context tour that I did not think was good value for money. Dublin, Florence, Rome all offered something unique and therefore worth the $, this was just ok
May. 5, 2019