Tour Details
Tour Description
In our expert-led, day-long tour of Austria's capital Vienna, we will spend the morning exploring the historical core. It features unique and interesting castles and churches that allude to the city's dynamic past. We'll have a local lunch together before spending the afternoon touring Schönbrunn Palace. This stunning summer residence offers us a glimpse into what life was like for the former Habsburg Dynasty and is just a 30-minute train ride away from the city center. Broad and engaging, this 7-hour itinerary is designed to help us make sense of this charming Austrian capital and understand its layered historical tapestry.
Sites Visited
Ruprechtskirche
Freyung Castle
St Stephen's Cathedral
Hofburg imperialist palace
Schönbrunn Palace
Included
7-hour private tour around the Historic Center and the grand Schönbrunn Palace
Led by a local scholar of history
Pre-purchased ticket for the train to Schönbrunn Palace and this venues entrance fee
Itinerary Detail
We'll meet overlooking the Danube Canal, before we move to touring Vienna's oldest church: the Romanesque style Ruprechtskirche. Your guide will talk you through some of its extensive timeline where you'll learn about its endurance amongst the destruction of a surrounding ancient Roman settlement and various fires and wars whilst pointing out the repairs and additions. We'll spend time strolling through this ancient district at the heart of Vienna where we will encounter majestic civic, residential, political, and religious architecture. We will see the Freyung, a former Babenberg Dynasty Palace then move onto Stephansdom Cathedral. Built around the mid-13th century, this Gothic cathedral displays Baroque fittings and an iconic multi-colored tile roof. We'll pass the great imperial palace, the Hofburg, which was the seat of the Habsburg empire for more than 7 centuries. Its vast building complex, gardens, and sculptures tell a long history which includes what attracted musicians, artists, and authors to Vienna.
We'll stop for a local Viennese lunch (at your own expense) and continue our conversation about Viennese music and culture. After lunch, we will take the train to Schönbrunn Palace, a crown jewel of Austria. We'll spend the afternoon discussing the power of the Habsburg family while viewing their former living and ruling quarters: with up to 40 rooms available for viewing, they are awash with fascinating stories of a variety of occupants and visitors. After we have viewed ceremonial rooms and ancient artworks, you'll have some time to independently explore the palace and grounds.
At the end of our Vienna in a Day tour, you will have a comprehensive understanding of this Austrian capital. Our expert guide will describe how the city has evolved over the centuries and how they have influenced its modern-day identity. You will leave with a more integrated knowledge of how history, art, music, architecture, politics, gastronomy, and culture contributed to the wonder that is Vienna.
FAQs
For more information
about Context tours, please visit
our FAQs
.
Book with confidence
— see Context's flexible cancellation policy
here
.
What happens if it's raining?
Our tours happen rain or shine. Our guides are great at adapting their route during changes of weather. Please bring an umbrella and appropriate clothing.
I would like to start at a different time. Is this possible?
We begin early to avoid more crowded times at Schönbrunn Palace. For this reason, we don't like to start much later.
What is included? Will there be any costs to cover on the day?
Your entrance fees, public transport, and a local snack/refreshment are included. You will be expected to cover the cost of your lunch and any additional refreshments.
Is it possible to alter the itinerary?
You may skip the Schönbrunn Palace in the afternoon to spend more time in the city. This may allow us to enter some of the landmark buildings on the morning leg of the tour. Please let us know in the client notes of your preferences.
Where does the tour end?
We will end at the Schönbrunn Palace. You can extend the time of your tour by taking an independent stroll through the grounds.
Is this tour kid-friendly?
Whilst it is not designed for children, we can accommodate them. Please let us know in your show notes if any will be in attendance and their age.
Can I request a car service?
We find this tour best suited on foot and by using public transport. If you require a car service, please let us know in your client notes and we can arrange it for you.
Is this tour appropriate for someone with disabilities?
The morning leg of our tour involves a lot of walking. Wheelchairs can be hired free of charge at Schönbrunn Palace. They can also be hired to tour the grounds. Please inform us of any disabilities in your client notes so we can accommodate you as much as possible.
Where You'll Start
Tour Experts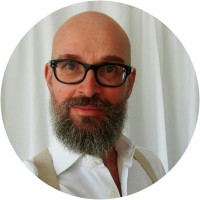 Swiss artist Gilles Gubelmann studied piano and dance at the Geneva Conservatory. He then worked for many years as an expert for arts and antiques in an important Swiss Auction House (Koller Auctions) where he was director of the Department of Antique Furniture and Decorative Arts. He realised a dream and moved to Venice where he started working as a painter and as an opera set and costume designer all over Europe, and also deepening his knowledge of art history and architecture. Settled now in Vienna, Gilles continues his artistic activities, works as a lecturer at the University of Music and Performing Arts and highly enjoys uncovering the rich cultural and artistic heritage of Vienna to curious travellers.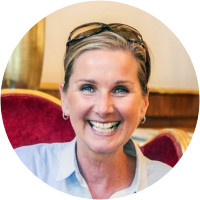 Alexandra Brauner is a Vienna-based art historian and psychological counsellor. With expertise in modern and contemporary art, architecture, design and human development, she leads bespoke tours in Vienna. Alexandra has been passionate about art and architecture since high school. She graduated with a Master of Art History from Vienna University, where she specialized in Viennese Architecture of the Eighteenth Century and Venetian Renaissance Painting between 1440 and 1580. Alexandra looks forward to showing you the many facets of her hometown in the walks Introduction to Vienna, Art Nouveau in Vienna and Crash Course of the Kunsthistorisches Museum.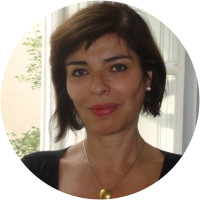 Piroska Mayer-Sebesteyén has been living in Vienna for over 20 years, after spending her childhood in Santiago de Chile and subsequently receiving a diploma in architecture in Barcelona from the Escuela Técnica Superior de Arquitectura Barcelona (ETSAB). Originally drawn to architecture because of a love of buildings and an interest in the different styles and functions they offer to people, she has been sharing her passion for Vienna's history and architecture with travelers for over 10 years. As a licensed Vienna guide, she enjoys opening up both Vienna's past and more recent modern history, especially using architecture and art history to discover how different artistic approaches and design concepts reflect the changing criteria that were important in different periods, depending on the historical, artistic, and sociological context of that time. She has a special interest in Viennese modern architecture, particularly Jugendstil, and counts visiting the Kunsthistorisches Museum and hiking in the Vienna Woods among her favorite things to do in her city.
Reviews can only be left by Context customers after they have completed a tour. For more information about our reviews, please see our FAQ.
It might be nice to have a lunch plan in advance, especially in a busy season. Our guides had difficulty finding a place to eat in both Budapest and Vienna. Also, we thought Piroska was extremely nice and knowledgeable but better for adults than teens.
Jan. 3, 2020