Tour Details
Tour Description
Washington's National Gallery of Art is a fantastic venue for introducing kids to art—or for expanding your budding art historian's palette. During this three-hour National Gallery of Art for Kids tour, we'll join an art historian trained in visual thinking strategies and become art detectives in this interactive experience.


Exploring Art
During this three-hour tour of the National Gallery, we will discover the many ways stories can be told through art. By exploring objects from collections across the museum, such as Renaissance altarpieces, American portraiture, or Impressionist landscapes, we will visit people and places from distant lands and times, and learn how great art can express just as much beauty, intensity, and meaning today as it did when it was created.


One aim of this walk is to foster close looking, or "detective work," in looking at art. What clues has the artist left that can help us determine the meaning of a story, the identity of the figures, or the intended message?
Portraits
Portraits may play a key role in this investigation. We will explore how an artist conveys information about a sitter's personality, profession, or aspirations. Why would someone want their portrait painted in the first place? Looking closely at details in such paintings as Rembrandt's self-portrait, we will work to piece together information about the sitters, bringing them to life as we discover information.
An Art History Tour of the World
Our travels through the Gallery may take us to the pastures of Holland, the countryside of England, a stormy seacoast, or a boxing ring. In each place, we will discuss how artists masterfully create scenes that draw us in and evoke atmospheric effects—sometimes even sounds and smells! Learning about techniques for creating a work of art will help us understand how and why an artist can make a painting look like a scene we might be able to step into.
National Gallery of Art for Kids
This walk is designed especially for kids—and their enthusiastic parents. Experienced with teaching children in museums, our docents will tailor the walk to the age of your kids, getting a little more sophisticated with children above the age of 12. The length and content is designed around your children's needs. We encourage you to tell us as much as you can about the subjects your children are studying in school and their individual learning styles. Regardless of how our adventure unfolds, the focus remains on the learning experience of the children in the group.
Washington DC Family Program
FAQ
Are the docent who lead this walk specially trained?
Will there be activities to keep my children engaged?
Yes. We weave a wide range of activities into all our family tours, including role playing, word games, and scavenger hunts. But, our focus is more on engagement than just running an activity to keep the kids from getting bored. We ask ourselves: "Are these kids connected to the work? Are they thinking about it? Are they engaged?" Everything we do on the tour focuses on this aim.
Where You'll Start
Tour Experts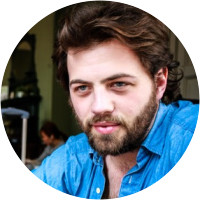 Jonny
Jonny is a DC native, journalist, musical historian, and consummate student of the city. Growing up, the monuments, museums, and national landmarks of the District were his backyard and playground. As an adult, his passion for exploring his hometown has evolved into a career: He writes a regular column called "Hidden in Plain Sight" for online magazine Brightest Young Things, and has given lectures on Washington DC history at the Library Of Congress, the National Archives, and the DC edition of Nerd Nite.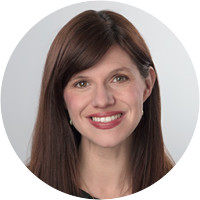 Jennifer
Nearly 15 years of work in museums and art history in general, specializing in Dutch art of the 17th century, as well as French paintings of the 19th century, and a dash of 20th century abstract expressionism. She loves the background as to why a painting is interesting, why it's in a particular collection, and any fun facts that can be re-purposed to trounce any Trivial Pursuit opponents. Jennifer also enjoys exploring her home city of Washington, DC, as well as flower arranging for weddings and events.
Reviews can only be left by Context customers after they have completed a tour. For more information about our reviews, please see our FAQ.
Sara was right on time. She made the art tour so much more "fun" for my family. We have learned through experience that since we have little to no art history background, an informed guide makes all the difference. Sara did not disappoint. She knew her stuff, was approachable and excited to share her knowledge. We found her friendly, knowledgable, interesting and even fun. The only bad thing was that we could have used more time but the tour was over and the museum was closing!!!!! Thank you, Sara Cantor!
Apr. 10, 2015